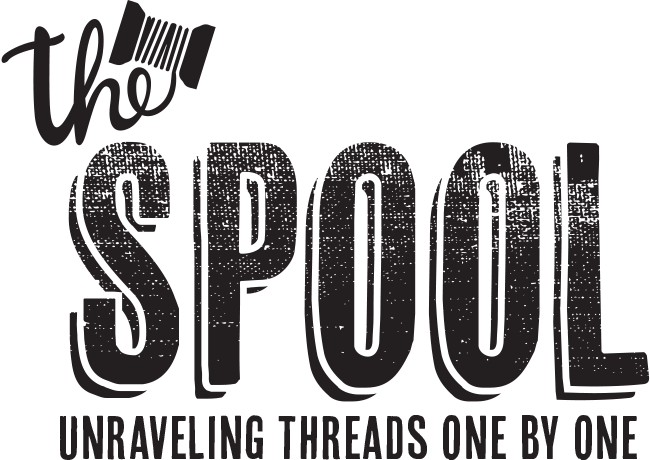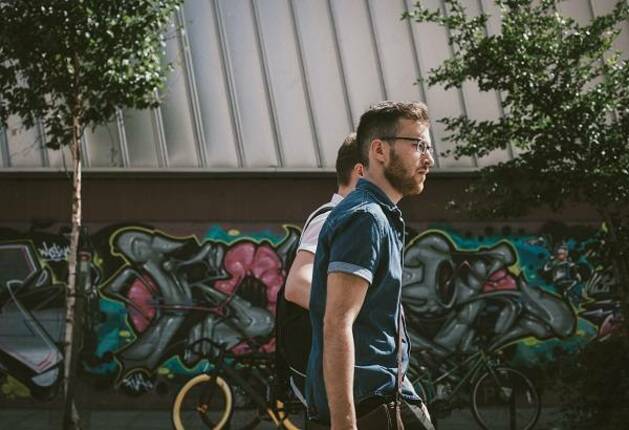 1926: The Year the Polo was Born
By ShirtSpace | Aug 23, 2019 | Updated Oct 23, 2020
Wall Street wolves. Golf pros. 80s nerds. 90s jocks. Tech bros. Christian Bale.
If movies have taught us anything, it's that all these guys all have one thing in common: a closet full of polo shirts.
But before this ubiquitous wardrobe-staple took Hollywood by storm, it was a humble top worn mostly during sports and recreation. So how did it rise in popularity and maintain its place in menswear history?
Ralph Lauren, mostly. But he didn't create the polo shirt; he just mastered its design and marketing.
The polo shirt surprisingly got its start on the tennis court in the mid-1920s when French tennis legend Rene Lacoste first sported one after he became tired of the stiff and uncomfortable "tennis whites" (a button-up shirt and flannel slacks) that all the players wore in tournaments. Lacoste was known in the tennis world as "The Crocodile", which I hoped was a nickname given to him because he would eat an entire live chicken before every match, but it turns out it was because he made a bet with a journalist, and upon winning the bet, the prize was a crocodile-skin suitcase.
The short-sleeved, collared shirt with a "tennis tail" that he wore was breathable, fashionable, and (most importantly) comfortable. Lacoste retired from tennis in the early 1930s and teamed up with a friend to start selling their Lacoste-brand tennis shirts in North America and Europe. The iconic crocodile adorned the left breast of the shirt, an homage to his dominating professional career in which he won seven Grand-Slam titles.
For most of the 20th century, "polo shirt" referred to, not surprisingly, the long-sleeved thick cotton shirts worn by polo players. Around the second half of the century, people started referring to "tennis shirts" as "polo shirts", and in the 1970s the identity switch was solidified when fashion designer Ralph Lauren's new Polo line prominently featured what we now know as "polo shirts". While Lacoste featured a white embroidered crocodile on their shirts, Lauren used a white embroidered silhouette of a polo player on a horse, which became an icon of its own.
As golfers and tennis players started to embrace the look, brands and apparel manufacturers started using athletic, moisture wicking materials like polyester and cotton-poly blends. As their popularity grew, so did the variety of colors, patterns, and prints available from companies like Polo, Nautica, Tommy Hilfiger, Izod, and Lacoste. Wholesale apparel manufacturers, including Gildan, Jerzees, Harriton, and Adidas Golf, also jumped on the bandwagon and began offering high-quality, retail-inspired polos to the wholesale market. Today, people working in all types of careers wear company-issued polo shirts, usually decorated with an embroidered logo. Once a shirt that only came in white cotton and was worn by a tennis pro, this must-have piece can be seen everywhere and on anyone thanks in large part to the success of Ralph Lauren in promoting and mainstreaming Rene Lacoste's creation.
Lacoste is still one of the top polo shirt manufacturers in the world, and they've recently made news by announcing that they'll replace the crocodile on the left breast with one of 10 different endangered species to raise awareness of the threat of extinction these animals face. The company hopes to bring attention to their imperiled status, as well as raise money for organizations that work to protect the creatures from eradication.
Leave a Comment
We take your privacy seriously and will not share or publish your email address.
This site is protected by reCAPTCHA and the Google Privacy Policy and Terms of Service apply.