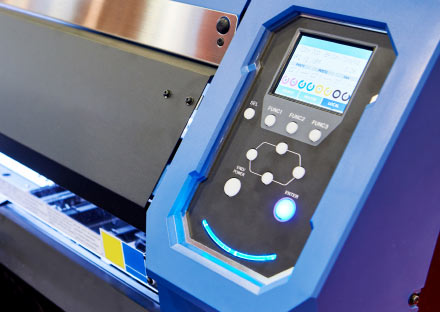 Wholesale Blank Apparel for Sublimation
Shop the best selection of sublimation blanks with ShirtSpace! Sublimation is the art of customizing apparel by transforming solid ink into gas without passing through the liquid phase using heat and pressure. The outcome is fantastically sleek graphics that screen printed and vinyl designs just can't accomplish. The sublimated design is literally infused into the fibers of the fabric. If you closed your eyes and ran your hand over the design, you wouldn't be able to feel a difference in the fabric where the image was placed. The perfect sublimation shirts are hard to come by, so thankfully we curated the best choices for this type of decorating!
Top-Rated Polyester Blanks for Sublimation
A restriction with sublimating on blank apparel is that you must use a white or light colored fabric. A white t-shirt or hoodie will make your colors bright and vivid. Other colors beside white will only show some ink colors. In order to sublimate with the best results, you must have a garment made of at least 65% polyester. Luckily at ShirtSpace we have a variety of
100% polyester
and
polyester blend t-shirts
,
polyester sweatshirts
and other blank apparel for sublimation blanks!
Polyester Blends To Use For Sublimation
Not everyone likes the look and feel of a
100% polyester shirt
, so it can be confusing trying to figure out what fabrications you can sublimate on. Let us take the guesswork out of it for you! Sublimation t-shirts must have at least 65% polyester within their material make up, which is the minimum recommended amount for a highly saturated print. For those that like
sublimating on trendy styles
beyond performance wear, this is a game changer!
Soft Sublimation Polyester Shirts That Feel Like Cotton
Our sublimation shirts are not only
made especially for sublimation
, so they take to color very well, but they also don't feel like a traditional polyester shirt at all. These sublimation blanks feel just like soft cotton! Whether you prefer an all white shirt, or a light color to sublimate your design, you won't be disappointed in the results these tees deliver, or their high-quality feel and cut. You haven't seen the full potential of sublimation printing until you've tried using a sublimation t-shirt that has that cotton-like, comfy feel.
100% Polyester T-Shirts for Sublimation
There is no denying that 100% polyester shirts sublimate beautifully. Polyester is the
ideal material
to create very vivid designs that lock in the colors of the dye straight into the fibers of the fabric. We love polyester because it is moisture-wicking, feels cool and sleek to the touch, and won't wrinkle. Polyester shirts for sublimation
will not shrink
or lose shape like some other materials. These 100% polyester sublimation blanks are fantastic options for athletic uniforms or drastic weather conditions to help regulate the temperature of the wearer.
65% Polyester Clothing For Sublimation
More and more, we are seeing an increase in customers looking for garments that are a blend of 65% polyester and 35% cotton or viscose for their sublimation projects. This is because you can easily sublimate on these pieces of clothing with vibrant results, but they still have a cotton-like feel. Bella+Canvas has many fashionable styles in a poly/viscose blend to choose from that would be perfect for a sublimation t-shirt. Tultex also offers a collection of blank apparel for sublimation that is the perfect blend of polyester and ultra-soft ringspun cotton. Whichever you select, rest assured that your sublimated prints will look better than ever!
High-quality Polyester Tank Tops for Sublimation
Polyester is the most desired fabric for
athletic and fitness apparel
, so it's no wonder that there are a good deal of polyester sublimation tank tops in our arsenal. From
racerbacks
, to
muscle tanks and sleeveless tees
, we have them all! With quick shipping and many options, sublimate to your heart's desire with the deep inventory of wholesale polyester tank tops for sublimation available for adults and kids alike.
The Best Sweatshirts for Sublimation
If you're on the search for wholesale sweatshirts for sublimation, you've come to the right place! From cozy
polyester fleece hoodies
, to sporty
quarter-zips
and more—there is the perfect sweatshirt for sublimation here for you at ShirtSpace. It's difficult to know what the top
polyester sweatshirt
styles to sublimate on are, but rest assured that these sweatshirts will be just what you were looking for. These clothes for sublimation provide a comfortable fit, and make decorating easy with a smooth finish to work with, as well as fabric that locks in color strong! Browse our deep inventory of hoodie and sweatshirt sublimation blanks, and see your colorful creation come to life! When you're ready to purchase sublimation blanks wholesale, you'll be blown away by the quality for the price and lightning fast shipping.
Polyester Polos for Sublimation
Polos are a great choice for sublimation projects because there are many polyester options available for this style of shirt. There are hundreds of
polyester polo
styles to choose from in
adult
,
ladies
and
youth
styles! Filter by fabric type and search our selection of 100% polyester polos to find the perfect polo shirt for sublimation. Use our wholesale sublimation blanks to create custom polos for teams, clubs, uniforms or personalize them with a monogram. With so many screen printed and embroidered polos out there, stand apart and sublimate a polo today!
Bags and Other Accessories for Sublimation
Sublimation doesn't have to be saved for t-shirts and standard clothing — you can sublimate just about anything if the fabric isn't too dark and has enough polyester! You don't just have to decorate sublimation shirts. Blanks come in a variety of clothing and accessory styles. Why not try your hand at sublimating
polyester accessories
like a
tote bag
,
towels
, socks or even a
pillowcase
? These accessories to sublimate are great options to expand your company's branded gear, include band merch inventory, add to a spirited sports apparel collection or to just try something new and fun!
Best Tees For Bleaching & Sublimation
If you want to bleach and tee and then sublimate on it, you have to be more selective when choosing your polyester shirts for sublimation. Bleaching tees before sublimation printing is become wildly popular in the world of apparel decoration. Since sublimated prints do not typically show up very well on any dark-colored fabrics, decorators have started to bleach a window where they would like to place the design. The other benefit to this is that you get a more everyday fabric, since not everyone likes the look and feel of 100% polyester, or polyester heavy garments that are often used for sublimation blanks.
Common FAQ About Sublimation
In scientific terms, sublimation printing is the process of transforming solid ink into gas without passing through the liquid phase. For garment decorating, this means that the ink permanently binds to the fibers of the fabric, locking in the colors. When you run your hand over the design, you will not be able to feel a difference between the overall fabric of the shirt and where the design was placed.
For sublimation printing, the lowest recommended amount of polyester for best results is typically 65%. Sublimation works best on synthetic fabrics such as polyester. The inks will not adhere to cotton. You technically can sublimate on less than 65% polyester (we have seen some beautiful results with 50/50 cotton/poly blends!) but your design might look very faded, worn and may not be to your liking—so keep that in mind. Another important factor besides material when selecting a shirt for sublimation is the color. During sublimation, the ink is dyeing the fibers themselves, not placing a design on top such as with screen printing or heat transfers. Because of this only certain colors should be used for sublimation printing. For the most vibrant and true colors possible - go with a white shirt. Pastels and very light colors will work, but you must keep in mind how your ink colors will mix with the fabric color. You shouldn't sublimate on dark colors like black, charcoal or navy - you won't see the design! The one exception is that some people like to bleach an area of dark colored shirts first and then sublimate them within the lightened area.
Polyester is typically most used in many athletic and sports-related apparel products. It's naturally moisture-wicking, pulling sweat away from the skin where otherwise it would mix with bacteria and create unwanted odor. It feels cool and smooth against the skin and resists snags and stretching. They are made for longevity with simple washing and care instructions. A sublimated athletic tee is a great choice for lifeguards, bicyclists, water sports, softball teams, landscaping and construction crews, and more! Polos are many times made out of a high percentage of, if not completely from polyester. Polyester polos are a solid choice for sports teams, resort or amusement park staff, and other establishments where the workers need to look professional while also remaining cool and dry. Plus, polyester blends tend to have more fashionable styles available that could be worn as everyday wear. They are just more of a gamble when it comes to the end result - so always test first when possible!
Ratings & Reviews