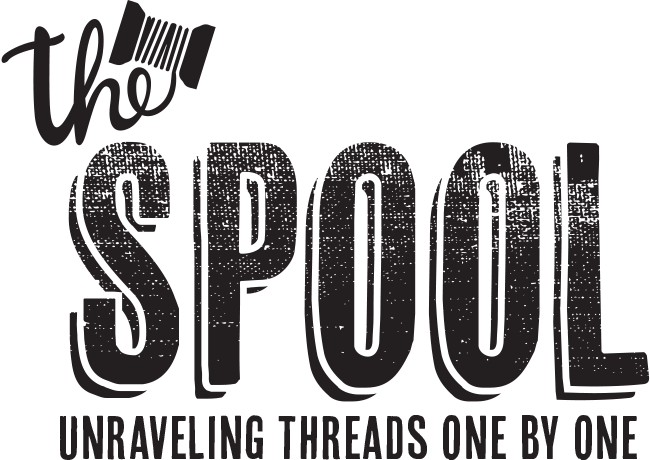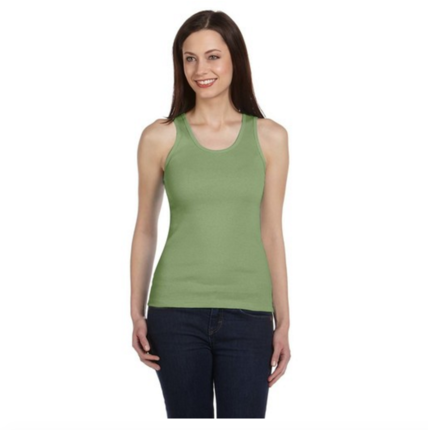 5 must have wardrobe staples for endless summer fun!
By ShirtSpace | Aug 23, 2019 | Updated Oct 23, 2020
Summer is in full swing and you've probably found yourself digging for the perfect look to start your day. Living in the Pacific Northwest, I find myself switching between my go-to tank tops one day, to a long sleeve tee the next. Unlike the steamy, hot weather in other parts of the country, I welcome the milder heat and cool mornings. That being said, there is a time and place for each staple in our wardrobes, and I'm going to help give a quick run down so you're ready for anything.
Tank Tops
Who doesn't love the perfect tank top for a day in the sun?! With countless styles and options on the market today, one particular style that is widely popular is the racerback tank. My personal favorite is the Next Level 1533 Ideal Racerback Tank. I love this tank because it is affordable, super comfortable, true to size, and comes in a wide variety of colors. It is not too fitted or too casual, but is a great balance of fashion and comfort. It's a perfect option for a day at the beach (us PNW folks love our beaches!), a day of working in the yard, or a nice walk at your local farmers market.
Short Sleeve
There's something to be said about a simple t-shirt that makes you feel great. I've found that the most plain t-shirt, with the proper fit, can really complete your look. Mind you, this is a dressed down, relaxed look, but summertime is filled with lots of relaxing and fun in the sun, so this is perfect for almost any occasion.
Two of my personal favorites that are perfect for visiting your local pub or grabbing a coffee at your local roastery, are the Next Level 6740 Triblend Deep V Tee and the Next Level 6810 Slub Crew Tee. Each of these shirts are lightweight, extremely comfy, and still offer a look that says you care. I love the color selections of each shirt and the price is affordable too.
Long Sleeve
If you're like me and are cold at the drop of a hat, surely you can see the value in something other than tanks and short sleeve tees. Having a good, lightweight long sleeve shirt on hand, even during the summer months, is a must! It is perfect when day turns to night, for sitting around a campfire, or for catching a movie premiere with friends.
A couple of go-to options are the  Bella 8852 Flowy Long Sleeve T-Shirt and the Next Level 6731 Triblend Long Sleeve Scoop.
I particularly like the flowy Bella shirt because it is not too fitted and allows me to layer and wear something underneath- should I choose to. Admittedly, there is not a huge color selection, but I prefer dark, traditional colors so this isn't a huge issue for me. Keep in mind you can always accessorize and add a pop of color with fun jewelry or a cute handbag. Don't let the limited colors scare you away!
The Next Level 6731 Long Sleeve Scoop is a great option too, but isn't the best option for layering. It is more form fitting so unless you order a size or two larger than you normally would, I would suggest wearing it as is and skip the layering. That said, it has a flattering neckline and has many great color options to choose from!
3/4 Sleeve
For those times when you're not sold on a short or long sleeve shirt, opt for a 3/4 sleeve. This is a happy balance between short and long sleeve and will still allow you to achieve a put together, effortless look. This is a great option for a leisurely bike ride around town, for cruising around a music festival, or for playing with your kids at the park.
My two personal favorites, that are quite different than one another, are the Bella 6425 3/4 Sleeve V-Neck and the LAT LA3530 Vintage Baseball T-Shirt.
The Bella 3/4 sleeve is a slightly more dressed up look, but is still quite casual. The v-neck adds a little flare, but the relaxed fit and colors stay true to the comfy, summertime look we're going for.
On a completely different note, the LAT LA3530 Baseball T-Shirt is a much sportier look and is considered a raglan tee. I love this option for just about any outing, but acknowledge that it's more of a statement piece, despite it also being relaxed and comfy.
Hoodies
Last, but certainly not least, I truly believe that each of us should have a hoodie (or 3!) on hand for those chillier times of summer. Who doesn't love throwing on your favorite hoodie and sitting around the campfire with friends? It's just an obligatory part of summer- and a hoodie is an absolute must!
My 3 go-to hoodie options are the Next Level 9301 Unisex Pullover Hoodie,  J America JA8860 Glitter French Terry Hood, and the Anvil 71600L Full Zip Hooded Sweatshirt.
The Next Level hoodie is a unisex option so I would suggest ordering the size you normally do, or one size down. This is a super comfy option and I specifically love the contrasting hood and drawcords. The color selection is pretty limited, but again, I love dark, classic colors so I love them all!
The J America hoodie is one of my favorites!. The fit is flattering, which is tough to accomplish in a hooded sweatshirt! There is a little more variety in terms of color, but something to keep in mind, is that it's significantly more expensive than the Next Level 9301 option. If price is a factor, or if you're budgeting for 3 VS 1, cost is definitely something to consider.
Finally, the Anvil 71600L Full Zip is amazing! I love the contrast of the white metallic zipper and the white drawcords. It is a relaxed fit, true to size, and while it's a little pricey, it's not quite as much as the J America hoodie. Honestly, I think it's worth the investment, and as a good friend once told me- buy nice, or buy twice!
Leave a Comment
We take your privacy seriously and will not share or publish your email address.
This site is protected by reCAPTCHA and the Google Privacy Policy and Terms of Service apply.