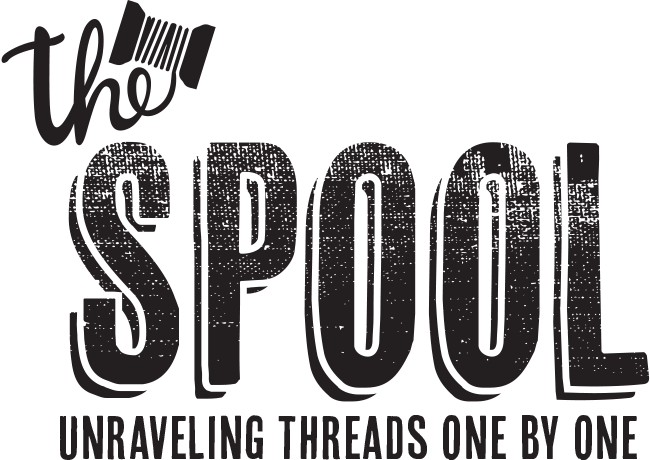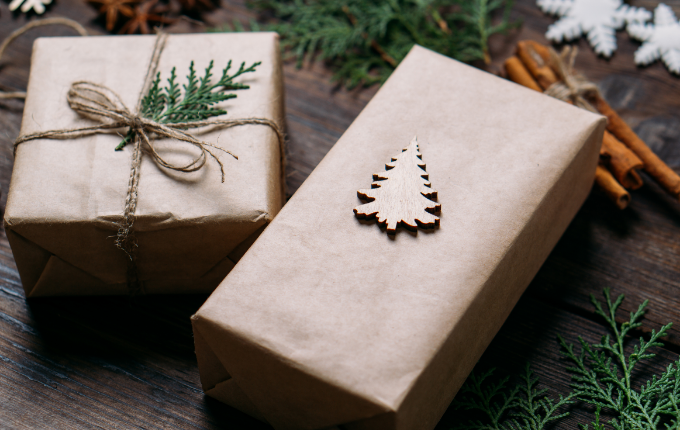 7 Cool Ways to Cut T-Shirts Into Holiday Gifts
By ShirtSpace | Nov 01, 2019 | Updated Oct 23, 2020
The holidays are right around the corner, and you know what that means: it's time to begin shopping for gifts!
But for many, holiday shopping can get overwhelming. There are so many people to consider, all while trying to pick something that seems personalized. To top it off, the cost at the end of each shopping trip always seems to be more than you expected to spend. 
Instead of breaking the bank and driving yourself crazy in lines at big-name stores, it might be time to channel your inner DIY-creator and save some money by hand-making this year's holiday gifts. Handmade gifts are perfect for any budget — plus, they have that extra thought and meaning behind them.
"The more obvious it was that care and thought were put into the homemade gift, the more special the receiver feels," says Matt Johnson, a psychology professor at Hult International Business School who specializes in consumer behaviors. "It's not about the gift itself, but that it's a symbol for the emotional warmth that went into it, and this is what is ultimately communicated to the receiver."
One of the simplest ways you can communicate good intentions is by upcycling t-shirts into unique gift ideas. Whether you have old favorites or want to buy them in bulk, there are so many craft ideas you could do this holiday season.
How to Cut T-Shirts into Holiday Gifts
You know what they say about gift-giving: it's the thought that counts! What better way to show your thoughtfulness than through something handmade? In fact, nearly half of all gift-givers are looking forward to making something at home for their loved ones. 
But if the idea of making your holiday gifts seems intimidating, then don't worry. You don't have to be a DIY expert for these gift ideas — all you'll need are some simple tools and a few blank or graphic t-shirts, and you're ready to go! 
Idea #1: Throw Pillowcase
Throw pillowcases are a fun way to upcycle some of your favorite graphic t-shirts. During this holiday season, you could focus on a t-shirt that is holiday-themed or something that seems personalized to the recipient. 
If your uncle is a big sports fan, it might be wise to give him a pillowcase with his favorite sports team's logo. Or, they can be used for a kids' playroom where soft, colorful pillows are never a bad idea. Some people also decide to do memorial pillowcases by repurposing a loved one's shirt. 
What You'll Need
Scissors

Pins

Sewing machine or needle and thread

Large to XXL t-shirt

A blank pillow or pillow stuffing
For this idea, you'll have to cut the t-shirt into two pieces since they will overlap like an envelope in the back of the pillow. Using pins, you'll secure the pieces together with a small opening where you can put a pillow or the stuffing inside. Find the entire project here. 
Idea #2: Tote Bag
Let's face it: you can never have too many tote bags. They're great for shopping, grocery store hauls, or everyday use. One of the best parts about a t-shirt tote bag is that they can have the recipient's favorite color or design on them — plus, they're machine-washable, which makes them reasonable and reusable. 
What You'll Need
A t-shirt of your choice

Sharp fabric scissors

Washable marker

Needle and thread (optional)
After you've chosen your favorite patterned shirt, you'll start by cutting off the sleeves and deepening the neckline area since that will be the top of the bag. After deciding how deep you want the bag to be, draw a line where you can tie up the fringe or sew it shut. Learn more about this DIY craft here. 
Idea #3: Plant Hanger
A gift idea perfect for anyone with a green thumb, this t-shirt plant hanger gift is ultimately one-of-a-kind. These plant hangers are versatile in color, material, and can be customized to fit any size pot or plate.
Since plants are proven to make for a healthier home by lowering blood pressure and improving mental health, there's always plenty of room for more. With this ceiling plant hanger, your recipient is sure to love this unique gift. 
What You'll Need
Jersey t-shirt

Fabric scissors

Measuring tape

Colorful beads

A small-to-medium plant pot

A hook for hanging
To start, you'll have to cut off the sleeves of your t-shirt. Cut the remaining fabric into 8 strips at 1 ½" wide. Gather all of the strips and tie them into a knot on one end. Then, you'll begin working with a couple pieces at a time, tying several knots along the way, where you can also add the colorful beads. See the rest of the plant hanger craft here. 
Idea #4: Small Rug
Creating a rug out of your unused t-shirts is probably not something you've ever considered, but this is a unique way to decorate a home! 
An upcycled t-shirt rug is a fun, unique gift that anybody could find the space for in their home. Best of all, it is machine-washable, which makes it perfect for high-traffic areas. You can order a variety of colorful t-shirts here. 
What You'll Need
5 to 10 colorful t-shirts

Fabric scissors

Sewing machine or a needle and thread

Clip
This craft is a little time-consuming since you have to braid dozens of pieces of t-shirt together. To start, you'll cut the sleeves off your t-shirts and then cut the remaining fabric into long strips. You'll use the clip to hold the open-ended braid together as you continue working.
Idea #5: Chunky Bracelets
If you ever went to summer camp as a child, then it's time to go back to the days when you braided those extravagant gimp patterns. With this craft, you can once again hone in your creative bracelet-making skills by making t-shirt bracelets! The result looks cool and is perfect for children or serve as a nostalgic gift for a close friend you've known since childhood. 
What You'll Need
Your t-shirt of choice

One yard of rattail cord

Magnets

Hot or tacky glue
The backbone of this project will be the rattail cord, but the t-shirt strips will be braided alongside the cord. To start, cut your t-shirt into three strips about an inch wide and 12 inches long. At the same time, cut the rattail cord into three 10-inch pieces. Begin braiding your t-shirt strip and the rattail cord together. See how to finish these chunky bracelets here. 
Idea #6: Canvas Wall Art
If you know anyone who is lacking in wall decor, then there's a fun, easy way to help them spice up their home. Perfect for all the old graphic t-shirts you either don't wear or can find at a local thrift shop, you can help your friend proudly display a logo they love by mounting a t-shirt onto a canvas.
This gift is perfect for just about anybody depending on the graphic you choose. You can mount quotes, comic book characters, or pretty patterns to canvas and give them to the person of your choice. 
What You'll Need
A graphic or patterned t-shirt

A blank 12x12" canvas

Stapler gun

Fabric scissors
For this project, be sure to choose a t-shirt whose graphic or design will fit on a 12x12" canvas. You'll start with your t-shirt face down and the canvas face down on top of it. Pull the t-shirt so it wraps around the back and staple it to the frame of the canvas, then cut off any remaining fabric, like the sleeves. You'll continue pulling, stapling, and cutting the shirt until it fits on the canvas. Check out more on the canvas t-shirt craft here. 
Idea #7: Dog Toy
There's no question as to how much pet owners love their cats and dogs. In fact, 78% of pet owners proudly consider their pets as official members of the family. So if you know somebody in your life who loves their dog, then gifting them with a homemade dog toy is sure to put a smile on their face. 
What You'll Need
2-4 colorful t-shirts

Fabric scissors
Begin cutting 2 to 3-inch wide slits at the base of each shirt. Then, cut or rip them further up to create strips of fabric. Gather your shirts together and tie off one end. Divide the strips into thirds and braid them together to the other end, and tie them off. Check out the finished dog toy here.
Conclusion
When the holiday season comes around, it's a great time to enjoy each other's company by relaxing with close friends and family. But since 88% of people feel stressed during this time of year, the holidays can feel anything but relaxing. One of the best ways to get rid of these stresses is to take away the pressure of finding the perfect gift. 
Making gifts for friends and family has never been easier. There are so many ways to upcycle something as simple as a blank t-shirt into a present that can be used for years to come. 
By using old t-shirts or ordering new shirts in bulk, you might be surprised at how many things you can craft! But no matter which project you choose to do, it's safe to say that most people would love to receive a homemade gift. 
Leave a Comment
We take your privacy seriously and will not share or publish your email address.
This site is protected by reCAPTCHA and the Google Privacy Policy and Terms of Service apply.