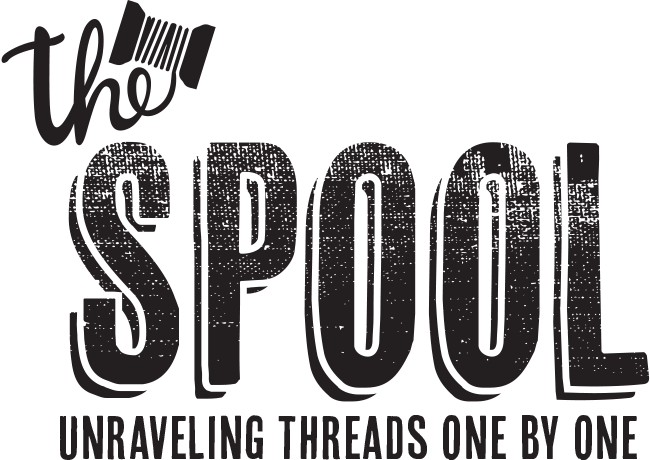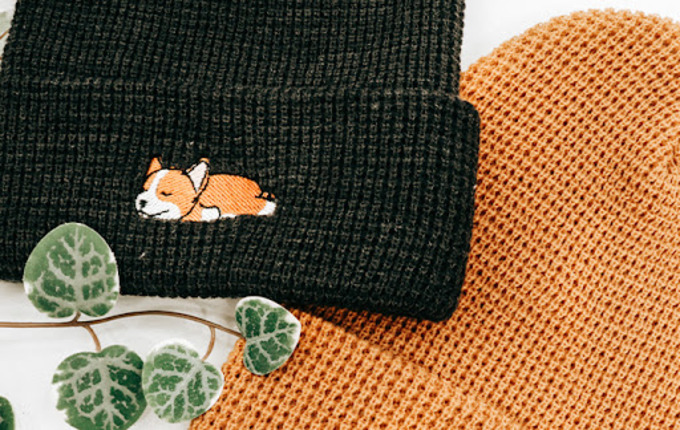 Experience the Magic of Daily Dainty's Embroidery
By ShirtSpace | Feb 08, 2023 | Updated Feb 08, 2023
Embroidery is a timeless art form that adds a touch of beauty and elegance to any piece of clothing or accessory. Mai Yia, owner and operator of Daily Dainty, perfects this elegant blend of style and quality in every embroidered piece. Mai, based in Sacramento, CA., started embroidering during the peak of the coronavirus pandemic as a side hustle but has since turned it into her full-time job! She operates her small business from home, using her passion for embroidery to create designs that not only showcase her creativity, but also bring joy to people's lives.
Whether you are a fan of embroidery or simply looking for a unique and special piece, Daily Dainty is the brand for you. With a focus on quality, creativity and customer satisfaction, Mai's designs are sure to inspire and add a touch of beauty to your life.
Image Source: Mai Yia owner of Daily Dainty
Tips from Mai for New Embroiderers
As a small business owner and experienced embroiderer, Mai has a wealth of knowledge and expertise to share. One of her tips for beginner embroiderers is to "Never compare your work to others and to start small, investing in tools as you go." One of those essential tools that you will need from the get-go is obtaining the correct stabilizer. Stabilizers play a key role in the success of an embroidery design, and using the wrong type can make or break the final product.
Image Source: Mai Yia owner of Daily Dainty
The Best Blank Apparel for Embroidery
At Daily Dainty, Mai takes great care to ensure that each piece of embroidery is made to the highest standards, using only the best materials and techniques. Her favorite styles to embroider on are the Gildan G180 Heavy Blend and Jerzees 562 NuBlend crewneck sweatshirts, both of which are known for their durability and softness. Her shop is often full of custom-decorated pullover sweatshirts, beanies and caps. Popular designs among customers of Daily Dainty include anime-inspired characters, inspirational quotes and highly-traveled vacation destinations.
Image Source: Mai Yia owner of Daily Dainty
Embroidery is an art form that has been around for centuries, and with Daily Dainty, you can experience it in a fresh and modern way. So why wait? Visit Daily Dainty, get inspired, and discover the beauty and versatility of this timeless art form for yourself.
Keep an eye out for Mai's new website which is launching soon, and don't forget to follow her on social media! You can find her at @shopdailydainty on Instagram, Daily Dainty on Facebook, shopdailydainty on TikTok, and @shopdailydainty on Pinterest.
Comments
ShirtSpace02/09/2023 06:30 pm
Hi, Donna. We do not carry that particular hat, the Sherpa fleece bucket hat, but we do carry non-furry bucket hats. We also have a Sherpa fleece beanie that you might like — https://www.shirtspace.com/top-of-the-world/hats-beanies/12020-top-of-the-world-tw5006-epic-sherpa-knit-hat If you would like to check out our full selection of blank, wholesale-priced hats and beanies, visit here: https://www.shirtspace.com/hats-beanies Thank you so much for taking the time to read our blog.
Donna Whitaker02/09/2023 04:24 pm
Hello I would like to know about the blanks for the hats. In particular the fur hat.
Leave a Comment
We take your privacy seriously and will not share or publish your email address.
This site is protected by reCAPTCHA and the Google Privacy Policy and Terms of Service apply.