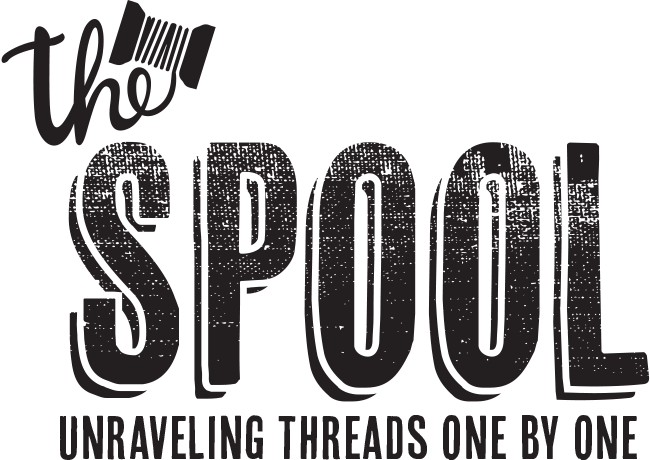 DIY Family Reunion T-Shirt Design Ideas
By ShirtSpace | Aug 23, 2019 | Updated Oct 23, 2020
When you think about it, DIY was simply made for families.
As a trend that made its way into a movement, "do-it-yourself" has helped start creative, upcycled furniture businesses, fueled companies like BlueApron and HelloFresh's meal kits, and occupied multiple generations with YouTube instructional videos.
But the DIY ethic is even better when you're working together.
Crafting your DIY t-shirts is a creative and accessible project. At a family reunion, designing your t-shirts is the perfect way to kick off your weekend of bonding. DIY t-shirt projects allow you to:
Express your family's unique identity

Make you easy to spot in a crowd (in case your events are all outdoors in public spaces)

Pull out your t-shirts, years later, with fond memories
Ready to channel your family's team spirit? Use these DIY family reunion t-shirt ideas and guidelines to craft the perfect reunion kickoff!
The Pros and Cons to Making Your Family Reunion T-Shirts
DIY t-shirts sounds like a great idea for your family reunion, right?
And it's a great project. But to truly make this kickoff event a success, you'll need to plan ahead. It's a simple activity, but when you're coordinating kids, parents, pets, and paints, things can get messy really fast.
First off, you'll need to provide your t-shirts. Here are a few things to keep in mind:
Quality is a factor: Look for high-quality fabric blends (depending on your printing technique) that will maintain the color of your paints or designs even after several washes.

Keep your purchase cost-effective: Depending on the number of people you're ordering for, opt for an online t-shirt retailer who offers a wholesale discount. That way, you can do a bulk order and keep a couple of extras on hand in case of emergencies (which, inevitably, there always are)

Go for variety: Don't make it a one-size-fits-all occasion. Tailor your wholesale t-shirt purchases to the preferences (and ages) of your attending family members.
Your guestlist or RSVP list will tell you who is coming. From here, count out the number of adults and kids.
Why does this matter? Because you may need to order a mix of t-shirt types and you'll need to order multiple sizes.
Kids tend to grow pretty quickly and they'll need a fabric that keeps them cool while they're running around with all that extra energy. Heavy cotton is soft but sturdy enough for your little ones.
For toddlers and kids, you'll want t-shirts that hold up to multiple washes and keep their colors.
Meanwhile, babies and toddlers do best (and look cutest) in little onesies or bodysuits. How many of these will you need?
And, finally, most adults are comfortable in a cotton t-shirt, but might have specific needs regarding fit. Some might like a lightweight t-shirt that has a more fitted cut while others may prefer a v-neck VS a crew neck. The options are unlimited so feel free to mix and match!
Additonally, some of your family members might be accustomed to buying t-shirts that double as active wear. This means they need to be dri-fit material or have moisture-wicking properties to get the job done.
There are some advantages and disadvantages to this kind of DIY project for your family reunion:
Pros
Creates a fun starter activity for the reunion, engaging everyone right from the get-go

Are less expensive than ordering custom print t-shirts because you're "doing it yourself"

Give your group endless creative options (read on to find the best ones!)

Produce unique t-shirts, because even if you're using a single type of paint or textile print method, every design will be a little different
It's not without its efforts, though. Just because it's a simple idea, doesn't mean DIY t-shirt projects are easy. But they're not so much "disadvantages" as they are important things to consider:
Cons
As you can see from the ordering process, planning a DIY project takes time. Handing out your t-shirts and collecting them when they're done are just a couple of steps in the coordination of the event

Some of your family members may not consider themselves creative, so it may take some convincing to get everyone involved (fortunately, once they get started, they'll see how easy and fun it is to be creative!)

Depending on the method of printing, you'll want to plan ahead for things like paints, sheets, brushes, water buckets, and other materials -- if you don't, there's the potential for a huge mess.
Successful DIY projects are built on prior planning and attention to detail. For your custom DIY t-shirt project, these steps are especially important because you want to create something your family wants to wear.
With that in mind, make sure everyone has the color, fit, and style they want because they're much more likely to wear and cherish it!
DIY T-Shirt Design Ideas
Once you've settled on doing a DIY t-shirt design for your family reunion, it's time to zero in on an idea. Pick just one of these, however, because each of these ideas, while creative, have different requirements for materials and supplies.
No matter which idea speaks to you, your family will likely have a blast making these t-shirts. Remember to allow ample time for drying so that you can wear your t-shirts during your reunion.
Coat of Arms
For some families, reunions are not just about getting back together and catching up on years gone by.
They're also about celebrating a family's rich history. Some families have a history that is well-documented, going back generations. Meanwhile, others are only just discovering their roots, thanks to the explosion of companies like 23 and me and Ancestry.com.
If you have a ready-made coat of arms, consider outsourcing and having decals created and then using fabric paints to paint these on.
However, if you're still tracing back your family's collective roots, each member can make a coat of arms, using motifs and symbols that are significant to them. These unique designs should have one thing in common, though: The family name!
Hand Prints/Finger Paints
To really personalize your custom t-shirts, use fabric paints to dip your hands and fingers in. This makes it fun for kids, of course, but it also makes it great for adults who can help guide their kids and express their own inner child.
Kids vs. Adults
Set up two to four tables as separate stations for kids and adults. Give each group the same kinds of materials and then let the kids and adults go to town! You can even incentivize your family with a small but fun "prize" at the end.
Men vs. Women
Same deal as the kids v. adults but, this time, it's the men versus the women!
"Yankee Swap" T-Shirts
In this version of DIY custom t-shirts, everyone gets to make their t-shirt. As a group, you can either stick to one kind of painting or printing technique or you can put together a collection of methods.
Once the t-shirts are done and ready, run a version of "Yankee Swap" so that no one person ends up with the same t-shirt they made.
Mystery Maker
Sort of like Secret Santa, "mystery maker" is all about focusing your creative efforts on someone else.
You'll draw names out of a hat, and the person whose name you get is the person who you'll be making a t-shirt for.
Iron-On Designs
Iron-on designs are a fast, easy and popular way to create custom DIY designs on your wholesale t-shirts. Bulk pricing will help you with your t-shirt purchases, and this simple design technique will help you kickoff your family reunion in style.
Keep in mind, some kinds of fabrics are better suited for this sort of t-shirt printing method than others so you need to be mindful of the fabric you choose. Additionally, you also want to pick high-quality paints and inks that won't peel, fade, or crack.
Stencils and Airbrushes
This method involves finding a fabric paint that will adhere to your t-shirt and is a great way to achieve a uniform design using a catchy phrase or eye-catching image.
If a uniform look is what you're going for, this is a great option that feels a bit more hands-on than an iron-on option.
Tie-Dye
We've saved the best for last!
Tie-dyeing is an incredibly creative technique and the results are literally one-of-a-kind. A super fun option for your family reunion, this is definitely a technique you need to consider.
There are multiple kinds of tie-dye ties that you can use with just a little bit of effort. Take a look at some of the methods we've highlighted below and get ready to create extra unique gear for your next family reunion!
Keep in mind, you'll need plenty of space to lay the t-shirts flat and to arrange your paints, water, and rubber bands that are used to make those strategic ties. Pro-tip: print out these instructions so that your family members can choose the tie technique that best suits them!
Conclusion
Your family reunion is sure to be a special time spent with your favorite people. Adding a unique DIY project into the mix will only elevate an already unforgettable experience.
Keep in mind, the success of your reunion depends a lot on your planning, preparation, and the execution of your DIY project. While DIY projects are a great way to express your creativity and have fun, they do require some extra effort and pre-planning.
Your best bet is to decide on the project that best suits your family and go from there. Ultimately, so long as everyone is having fun and you're all together, you can't go wrong!
Leave a Comment
We take your privacy seriously and will not share or publish your email address.
This site is protected by reCAPTCHA and the Google Privacy Policy and Terms of Service apply.