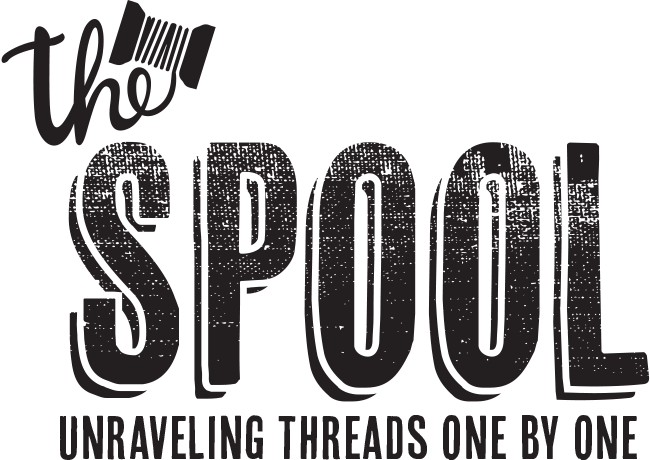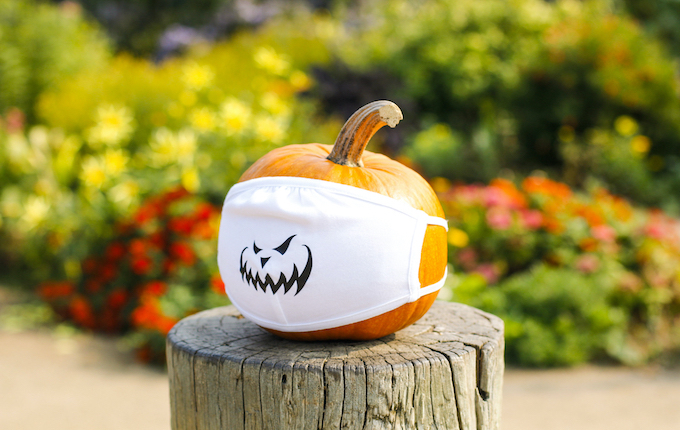 DIY Halloween Heat Transfer Vinyl Face Masks
By ShirtSpace | Oct 09, 2020 | Updated Oct 23, 2020
It's Halloween here at ShirtSpace, and we are excited to share with you a collection of DIY Halloween heat transfer vinyl face masks to wear at any time leading up to the holiday, or to incorporate into your costume. With the addition of cloth masks to the current state of society's wardrobe, crafters and fashionistas alike have taken advantage of the opportunity to personalize yet another part of their ensemble. When you hear "Halloween masks" a whole new image comes to mind this year other than the typical Jason or Freddy Kreuger face covering. It's the perfect opportunity to create the illusion of a unique mouth, scary teeth, an animal snout, a clever phrase or just a boo-tiful illustration. You could even pair your mask with an easy t-shirt halloween costume. The possibilities are endless.
There are multiple ways of decorating fabric masks including screen printing, embroidery, tie dye, sewing on or gluing embellishments, or fabric paint. But the masks we will feature here focus on an iron-on or heat press vinyl transfer method of creation.
How to Make DIY Halloween Heat Transfer Vinyl Face Masks
Valerie Enriquez from ValerExpressions created these masks for us using our favorite ShirtSpace masks and Cricut's Sportsflex vinyl, which we recommend due to it being thin and flexible. For more spooky designs that we love check out these cute DIY Halloween heat transfer vinyl face mask free templates and tutorial that Paula Briggs created for Frog Prince Paperie. We recommend uploading the design you choose using Cricut Design Space or your Silhouette Program. Then cut the excess vinyl off the edges of your design and weed it. Make sure the mask is as flat as possible before ironing on the vinyl. You can use a small piece of cardboard to lay the masks out on to ensure they stayed flat. If using the Cricut Sportflex vinyl, let the vinyl cool completely before removing the backing. If using another brand of vinyl, make sure to follow that brand's instructions listed for adhering, heating and cooling. 
Halloween Mask Boo-tique  
THE PURR-FECT MASK
This DIY Halloween heat transfer vinyl face mask is great since it can be used again, even after the holiday has come and gone because kitties are cute year-round! To include this mask in a costume, simply wear a black outfit and accessorize with a cat ear headband, or individual clip-on ears. If you are feeling extra felinish, attach a tail and neck collar with a bell or ID tag. For an extra pop (and since your eyes will be the only visible part of your face) paint on sassy cat-eye wings with liquid liner. It's a simple, classic costume that will have others wishing they had that mask right meow!
BONE TO BE WILD
Use this mask for a skeleton or scarecrow costume, depending on what clothing you coordinate with it. With some creepy eye make-up this mask could have a more dramatic effect. Or partner with a simple black hoodie or tee for a high-comfort, low effort look. 
LET'S GIVE 'EM PUMPKIN TO TALK ABOUT 
The jack-o-lantern variety of masks are very versatile because they can be a bit scary, or flaunt a cuter depiction. Pair any of these with an orange t-shirt or hoodie and you have a simple, yet festive pumpkin outfit you can wear all October long or as a costume.You'll look gourd-geous!
WITCHFUL THINKING  
 
For a mysterious mask that gives off seriously witchy vibes, go with the crescent moon and bat pattern. Again, this mask would be great for a costume, Autumn in general or goth street fashion. For a costume, pair with a pointy witch hat, a broomstick and a black cloak- no one will dare call you a "basic witch!" And the best part- with a mask, no one will notice if you have a resting witch face. 
Some other ideas to get your wheels a-turning are vampire fangs, a fun Halloween pun (if you haven't had enough of them already in this article), or a zombie mask! Now that you have some ideas on how to spice up (or should we say "pumpkin spice" up) your mask with heat transfer vinyl for this October, what fun or scary face mask design are you going to create? Please share in the comments below and have a fang-tastic Halloween!
Leave a Comment
We take your privacy seriously and will not share or publish your email address.
This site is protected by reCAPTCHA and the Google Privacy Policy and Terms of Service apply.