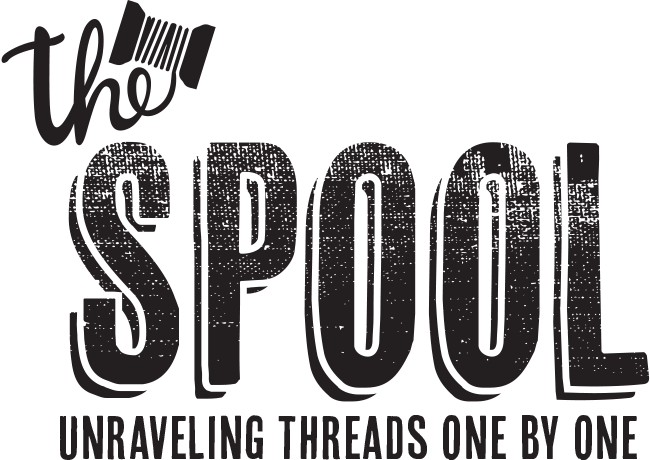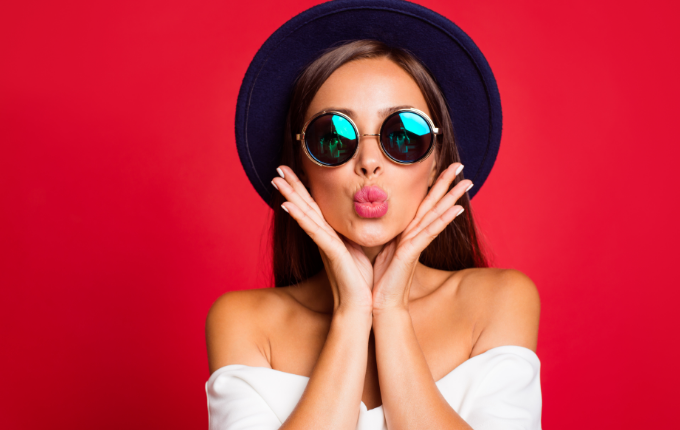 DIY Off-The-Shoulder T-Shirt Guide
By ShirtSpace | Nov 11, 2019 | Updated Oct 23, 2020
Trends come, and trends go, but the off-the-shoulder look for t-shirts and dresses is here to stay. Off-the-shoulder is the mark of casual but stylish, and it's fast become something young women want to wear in a variety of silhouettes and forms. 
From the double off-shoulder to the "cold shoulder" top, where only one shoulder is bare while the other remains covered, this look has made its way to dresses, jumpsuits, and even bridal gowns. It's also very adaptable and works well with a variety of other pieces to create a cohesive style. 
There's one more reason why off-the-shoulder is enjoying its moment in the spotlight: If you can't buy them — or you'd like to create custom looks — then you can make your own DIY off-the-shoulder top with just a few household items and a couple of old t-shirts you never wear anymore. 
5 Reasons Why Women Prefer Off-The-Shoulder T-Shirts
Style icons like Kerry Washington, Katy Perry, and Lily-Rose Depp are permanently embracing the 50 shades of off-the-shoulder, even though industry trendsetters don't always like it.
But the appeal may not be understandable to anyone who hasn't yet enjoyed a shoulder-baring ensemble, or tried to put their own spin on this more democratized version of "French" chic. Women prefer off-the-shoulder t-shirts for five convenient and fashionable reasons. 
1) They're Easy To Make On Your Own
Off-the-shoulder tops have a distinct kind of neckline, and they're easy to cut. Whether it's both shoulders down or the popular cold shoulder style, wearers of this trendy look don't need to rely on a sewing machine. 
It's easy enough to grab a couple of t-shirts and use a few craft items to create your own off-the-shoulder tops. 
2) Off-The-Shoulder T-Shirts Are Casual But Classy
The off-the-shoulder style can be both casual and classy, depending on how you embellish the shirt and the fabric you use. Luxurious fabrics like cashmere, wool, and even a jersey blend make this look quite classy, while additional embellishments like metallic hardware, ruffles, and even lace keep things formal. 
On the other hand, you can opt for cotton and polyester blends as well as 100% cotton fabrics for a more casual look. These are usually off-the-shoulder t-shirts that feature graphic prints. 
3) You Can Easily "Dress Up" Off-The-Shoulder Style
Off-the-shoulder tops are also very adaptable, and women really enjoy the flexibility that these pieces create. To "dress up" off-the-shoulder tops, you can use blazers and structured cardigans. 
If you make your own off-the-shoulder t-shirts, however, you can keep the look casual and use layers to your advantage. In the summers, you can wear double off-the-shoulder tops as a single outfit. In cooler weather, you can use turtlenecks and long-sleeves as a stylish ensemble to keep warm.
4) No Workouts Necessary!
Another reason that off-the-shoulder tops continue to be a mainstay in every woman's closet is that they're automatically flattering. There are many other pieces that women can feel more self-conscious about, but off-the-shoulder tops and t-shirts can make any woman feel feminine, regardless of their body shape or type. 
5) You Can Allow Your Accessories to Shine!
Double off-the-shoulder tops go great with costume jewelry, chunky earrings, and elegant choker necklaces. When you wear these tops, you can allow your accessories to shine because your neckline is essentially an open stage. It's your opportunity to wear your most dramatic accessories. 
For all these reasons, off-the-shoulder continues to be a trend that has crystallized into a movement. You can opt for a few pre-made, retail tops to add variety to your wardrobe. 
However, it's even easier (and far more creative) to make your own off-the-shoulder t-shirt — and the best part is that you can use worn-out t-shirts that lie forgotten at the back of your closet to create your own off-the-shoulder look. 
DIY Essentials: How to Make Your Own Off-The-Shoulder T-Shirt
Off-the-shoulder t-shirts are stylish and, if you go for a double off-the-shoulder top, you may need to use a sewing machine or have some knowledge of clothing patterns to craft one yourself. 
However, you can opt to re-create the cold-shoulder look, where only one shoulder is bare while the other remains covered as the neckline that droops over the exposed shoulder swoops back up and closes naturally. 
This look is easy to make using essential household items and a few t-shirts that you no longer wear. It's also a great project to bring these unworn or used t-shirts back to life, and you can wear your creations to casual events like parties or dress up your top with an edgy leather jacket. 
Choosing the Right T-Shirt Material
When you construct your own off-the-shoulder t-shirt, a sleek neckline is key. To give off that casual, flirty, and romantic vibe, your off-the-shoulder t-shirt material should be soft and feature a relaxed fit. 
Opt for thinner blends of cotton or a mix of cotton and polyester, polyester and rayon, and even polyester and viscose. Some jersey knit tops that you've worn and washed multiple times may also be good candidates for this look because the fabric is naturally droopy and willing to fall easily off the shoulder. 
Any t-shirts that are unworn, stiff, or are made of low-quality cotton are not the right candidates for a DIY off-the-shoulder look. While the neckline may still drop when you cut it, the rest of the t-shirt won't embody the same relaxed and casual look because of the material. It won't be as fun to wear because stiff fabrics can be scratchy as well. 
Cutting The Perfect Neckline
The notable feature of any off-the-shoulder top is how effortlessly and symmetrically the neckline falls and drapes across the front of the body. It should show off your collarbones and remain taut without sagging in the middle or curling at the ends. 
That's why it's so important to measure and mark before you cut. Because cutting the perfect off-the-shoulder neckline comes down to practice and precision, make sure that you have a few t-shirts on hand. The main problem most women have when creating DIY off-the-shoulder t-shirts is that they fail to measure accurately, and the result is a hole that is far too big. 
Here's how you can create your own off-the-shoulder t-shirt:
Get the following materials in order — Worn t-shirt, a tape measure, a pair of fabric scissors, a fabric pen or fabric chalk.

Fold your t-shirt in half, facing the front, and make the two halves of the neck line up. Don't worry about the bottom hem. 

Mark the center of the neck where the fold is. This will be an essential indicator when you cut later on.

Next, take your own measurements. Start from the base of the side of your neck and run the tape across in a slightly diagonal configuration, just below your shoulder. Imagine that this is the line that your cold-shoulder t-shirt neckline will drape around. Divide your measurement number by two. 

Next, lay your marked t-shirt flat. Using your tape measure, run a diagonal measurement from the shoulder of one side to the black mark you made earlier in the middle. If your initial measurement was 12 inches, for example, this measurement should be six inches. 

Cut the seam of the neckline from the starting point at the shoulder to your black marked middle. Only cut the top layer. Stop in the middle and fold the flap you just made over and cut around it. It doesn't have to be perfect.  

Take off the rest of the t-shirt collar from the back layer using your scissors. Finish off your t-shirt by snipping off the hemline and the seams on the sleeves. You can stretch these areas out to give your new t-shirt a relaxed, messy look. Just make sure not to overstretch the neckline. 
Everyone has a different shoulder width, and the benefit of creating your own off-the-shoulder t-shirt is that you can customize your fit. While you may need a safety pin or two to secure the front and keep it modest, your hole should fit snugly, just below your shoulder. If it falls farther than that and droops around your elbow, this is a sign that your hole is too big. So take the time to tailor your cut to your specific size. 
How To Secure Your Off-The-Shoulder T-Shirts 
If you accurately measured and cut your t-shirt's neckline, congratulations! Your fit is just about right. However, you may still need to use a few tricks to keep that curve or drape in place, especially if this is your fifth or sixth time wearing it out. 
Over time, your t-shirt's natural elasticity will grow loose so secure your off-the-shoulder top using a crafty hack:
Grab two safety pins and attach them to both ends of a rubber band. Make sure the rubber bands are wide and stretchy. Attach this to the top of your sleeves and pin it on the seam or elastic, so it remains hidden. 

Do the same thing for the other side of your t-shirt. This is why it's so important not to cut too low on the "cold shoulder" side.

When putting your top on, simply slide your arms into the elastic band fixture, and the bands will rest beneath your armpits. This secures your t-shirt and stops it from moving around too much. 
How far your t-shirt droops also depends on your body type and chest size. If you're a naturally busty woman, you may find that you can hold your neckline in place much easier than a more petite body type. That's why it's a good idea to have a few "test" t-shirts to practice on. 
Conclusion
Off-the-shoulder tops allow you to get creative with your look. Their unique neckline gives your outfit an automatic style and edgy elegance that can range from formal to casual — but it's never boring!
Once you master the measure-and-mark technique, go one step further by adding a few other DIY touches. You can always cut the t-shirt shorter, create a few stylistic rips in the sides, and even distress and bleach the final design if you want to add more drama. 

Your creative imagination is the only limit in DIY t-shirt project, and ShirtSpace.com is the perfect bulk t-shirt retailer online that can help you kickstart your fashion projects at a fraction of the cost. Browse our collection and find the right fabrics and cuts for your DIY off-the-shoulder t-shirt today!
Leave a Comment
We take your privacy seriously and will not share or publish your email address.
This site is protected by reCAPTCHA and the Google Privacy Policy and Terms of Service apply.