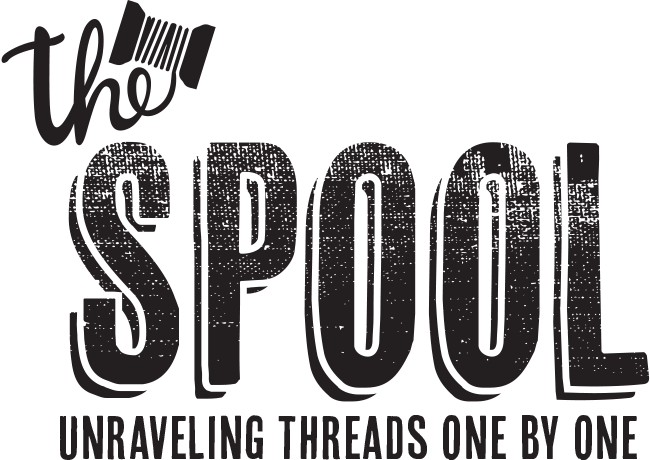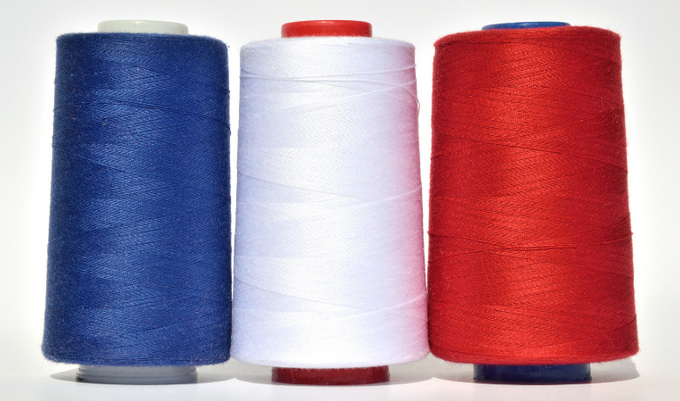 Embroidered T-Shirts For Veterans: Mary & Paul's Passion for Helping Military Families
By ShirtSpace | Nov 10, 2021 | Updated Nov 10, 2021
Veterans Day is a holiday to celebrate those that have committed to serve and protect the United States of America. At ShirtSpace, we are celebrating by sharing the story of some of our customers who philanthropically create t-shirts for Veterans and military families. Their generosity and gracious commitment to using their apparel decorating skills to help those who have served, or are currently serving, truly inspires us!
Photo source: Mary & Paul Mangus
T-Shirts for Veterans and Military Families
This Veterans Day, we are featuring a married couple of ShirtSpace customers who are doing great things for military families in two ways. First, Mary and Paul Mangus of Chandler, Arizona embroider shirts with patriotic designs for veterans and active military families in need, asking only for donations if the recipient(s) can afford to give one.
Second, the Mangus's then take whatever donations they take in from the t-shirts and give it to Operation Help a Hero, an all volunteer organization whose mission as a 501(c)(3) public charity is, "dedicated to the well-being and care of our American military members. Our programs support military units and families as they prepare for desperation, while they endure the challenges of deployment, and as they transition back to the US."
Every monetary donation is used to serve real military families. For instance, during the holiday season, Operation Help a Hero runs gift drives and collects cash to turn into gift cards for families. Heartfelt gestures like these were a big draw for the Mangus's when selecting what charity to work with. The couple's favorite style to decorate military-inspired embroidery designs on are the Gildan Ultra Cotton styles, such as the G200.
Photo source: Operation Help a Hero
How Did They Start Making T-Shirts for Veterans?
So how did Mary and Paul's generous operation begin? They both came from military families, and Paul is a retired Marine. Mary is a quilter and seamstress. Combining these backgrounds to show support for the American military, they stared embroidering shirts with patriotic styles about 5 years ago, with people often stopping to ask Paul about the shirt he was wearing.
With the start of the Covid-19 pandemic, enforced quarantines and extra time on their hands, they decided they would donate their time, energy and money to purchase materials for helping those in need. After finding Operation Help a Hero, they made hundreds of embroidered face masks with Christmas designs to raise money for donations. Mary and Paul reside in an area with a lot of retired military, so with the help of the app, Nextdoor, they were able to reach their neighbors who were eager to get their hands on the decorated face masks.
In the spring of 2021, they decided to create military and patriotic-inspired shirts to offer for possible donations, since Paul had received so much positive feedback about the ones he created for himself and wore regularly. People loved the tees so much, they kept coming back for more.
With their current flow of shirt production and donations taken in from the recipients, Mary and Paul are on track to exceed last year's contribution for Operation Help a Hero, a pretty exciting target to hit for the Mangus's.
Photo source: Mary & Paul Mangus
Getting the T-shirts to Veterans and Military Families
When asked about the logistics of the operation and how they get the word out about their shirts, Mary and Paul said they simply post pictures of the shirts on Nextdoor and ask for donations. Nextdoor reaches out to about 20,000 homes in their area, so the bulk of their orders come from there, although they also get orders even from people just walking on the street who see Paul wearing the shirts. In that case, the Mangus's will stop and take an order right then and there. They will also make custom orders if someone requests a certain size, color or design.
Paul and Mary suggest a donation amount to those that take their shirts, but then leave it completely up to them on the amount they would like to donate. Some people donate less, and others donate more.
Beyond embroidering shirts for military families, the Mangus's also sew on patriotic and military patches to veteran's leather vests at no charge. When they try to pay, Mary insists on gifting her work as an act of kindness, and thank you for their service, stating that these projects can keep her busy, "but it's an honor to make them smile."
Mary also embroiders other shirts besides military-inspired styles, such as girly designs for her and her lady friends. She has thousands of designs that she has acquired over the years, so she can satisfy just about any request, but creating these military shirts has been their main priority when it comes to embroidering blank apparel this year.
Photo source: Mary & Paul Mangus
Embroidery Questions for Mary Mangus
Q: What advice would you give to someone wanting to start decorating shirts for a charitable cause?
A: Reach out to as many folks as you can using social media. Keeping it local, that keeps it a lot simpler. Also, if you are embroidering, try to find really well digitized designs, and ones that don't have more than 35,000 stitches. Try to find a charity that gives 100% back to the folks in need. Sometimes charities keep a lot of the donations for "administration". We like to turn every penny over to those who need it.
Q: What advice do you have for someone new to the art of embroidery?
A: Be patient and read your machine and software directions. Take classes if you can to make the best of your software. Know that there will be times that you make really stupid mistakes, but let them serve as lessons. When Paul messes up a shirt, he takes it out to the garbage and plays taps over it. We both laugh like hyenas.
Q: How did you get into embroidery?
A: Paul actually suggested that we buy a high-end embroidery machine about 10 years ago after he saw what they can produce. Paul loves to run the machine, so I happily let him do it—haha! We don't embroider by hand nor do we digitize since the good programs for digitizing are so expensive. We search the web for great designs that we buy. I will usually add text to the designs. We made a lot of home decorations and little gift items at first, and then Paul found some awesome patriotic designs and decided to make a lot of tee shirts for himself. We also make glasses cases, bags and microwave cozies for donations.
Q: What are the qualities that make a t-shirt great for embroidery?
A: We usually like embroidery designs that are fairly dense in the stitch count, so we need heavy cotton to make the designs work without puckering. Any tee that is at least 6 ounces works best for us. And with us living in the Southwest, where it's really hot in the summers, we like the 100% cotton. We also like tees that have no side seams and those that are reinforced at the neck and shoulders. That's why we like the Gildan Ultra Cotton shirts.

Q: How do you come up with your designs?
We actually buy them off the internet from embroidery specialists. I can tweak them and add text with my embroidery software to make them a bit more special.
Photo source: Mary & Paul Mangus
Thank You to the Mangus's, Active Military & US Veterans
ShirtSpace would like to give thanks to Mary and Paul Mangus for allowing us to tell their story through this customer spotlight and for their commitment to creating embroidered t-shirts for Veterans. Charities that serve Vets, active duty members and their families are dear to our hearts. Here at ShirtSpace we support military families through The Fallen Outdoors, an all-volunteers based charity that supports Veterans through organized hunting and fishing trips. If you are in need of blank apparel for any military or USA-celebrating cause or event, ShirtSpace is the best place to shop for Veterans Day and Memorial Day designs, military PT uniforms, red, white and blue apparel, pre-decorated American styles and more!
Comments
Ron Fryer11/12/2021 02:15 pm
My wife and I started a non-profit org a few years ago to provide safe, secure housing to homeless female veterans, and have finally raised enough to begin building the little houses. We would love to partner with you to provide shirts to the residents as they move into the homes. Feel free to visit our website to see what we are doing: www.americaforveteransfoundation.org
Leave a Comment