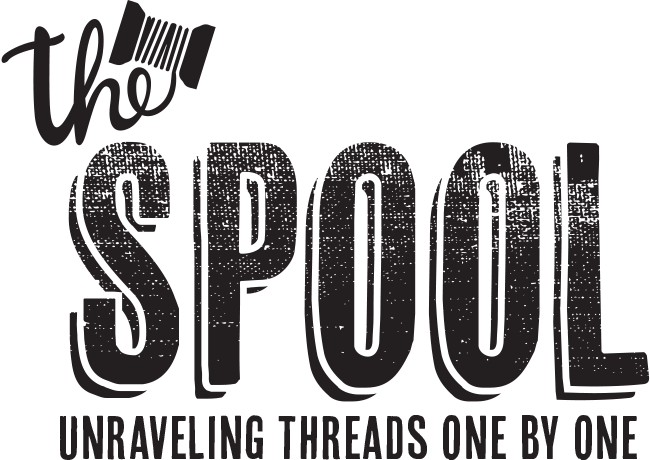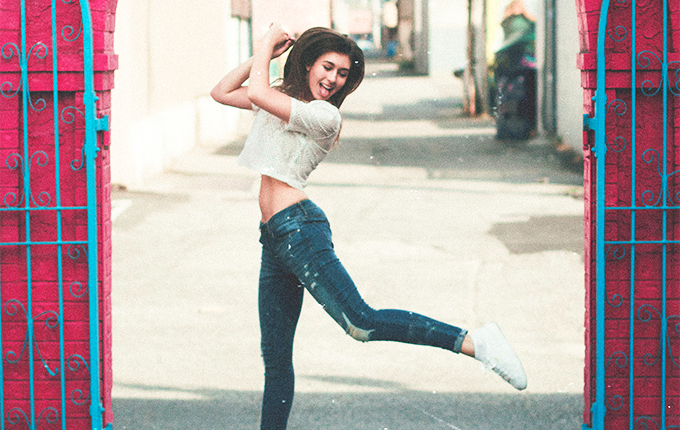 Fashion Trends of TikTok 2020
By ShirtSpace | Feb 20, 2020 | Updated Jan 11, 2022
TikTok is all the rage in early 2020 and there's a chance you don't even know what it is. For the uninitiated, TikTok is a wildly popular app for your mobile device that allows you to easily record videos of yourself and post them to the TikTok community. That may not sound like anything special, after all, it is 2020 and an online video is easy to create and just as easy to post online, but TikTok's popularity continues to grow as its community of users consume millions of hours of rapid-fire videos every day.
Lik any online social media community, TikTok has it's own trends and influencers and we're here to break down the top fashion trends on TikTok in 2020.
VSCO Girl
As odd as it may sound, VSCO was originally a mobile photo editing app but has somehow morphed into representing the style of laid back young women everywhere. When you think VSCO girl here are some buzzwords to keep in mind.
Denim

Scrunchies

Crocs or Birkenstocks

Hydroflasks

Life's a beach (that's the vibe they're going for)
There was a time when this style was called "basic" but now that basic style has evolved (with a few changes) to VSCO girl. Either way, a VSCO girl is all about that laid back style, friendships and sharing their experiences online.
VSCO girl may be new to you but as you can see, the style is fairly classic, pulling from the basics like t-shirts, jeans and sweatshirts. Are you a VSCO girl and you didn't even know it?
Camp Style
"Exaggerated", "over the top", "tacky" or "kitschy" might all come to mind when you see an example of Camp Style. It has been said that the hallmark of Camp is extravagance. It's the celebration of over-the-top and unnatural clothing. While fashion-risk taking like this is often reserved for celebrities attending the Met Gala, TikTokers have been experimenting with their DIY take on the Camp Style and it's gaining traction.
This may be the most unique style on the list, as we here at ShirtSpace can't really think of a style that Camp Style has evolved from. It's almost as if the younger generation of today looked back on some of the terrible fashion mistakes made in the 80's and decided that those "mistakes" not only weren't mistakes, but they needed to be dialed up to eleven. Is Camp Style here to stay? You be the judge.
E-Girls and E-Boys
Is this a fashion trend or a lifestyle? Depending on who you ask, you're going to get different answers. For the purposes of this blog let's focus on the fashion side of things. The year is 2020 and we live in an electronic world. E-Girls and E-Boys feels like a product of the natural evolution of punk and grunge music culture combined with the forward facing world of selfies and TikTok videos. Black t-shirts, grunge skirts and ironic logo wear are staples of the "E" look.
Like any good fashion trend, those who partake often wrap their identity up in their fashion choices. Perhaps more than any of the other trends listed on this blog, E-Boys and E-Girls is not only a fashion choice but a way of life.
Preppy Style
Preppy Style has been around since the 1980's but it doesn't seem to be going anywhere. Of course back then, if you watched any John Hughes movie, the Preppy Style was not something most of us aspired to emulate. Boy how times have changed. Throw on a pair of pleated khakis or a khaki mini-skirt, a button up shirt and a sweater over your shoulders and you're ready for a day of prep-school. Or, if you're on TikTok, a day of clever video creation.
The Preppy Style is also defined by things like a fashionable belt, leather loafers or boat shoes, and if you're feeling really casual, a backwards wool baseball cap.
To be honest, we here at ShirtSpace are kind of glad the preppy style is shaking its negative connotations from the 80's. Sometimes it's just nice to look well put together and Preppy Style certainly has that covered.
Conclusions
There you go. The top fashion trends on TikTok for 2020. Did we nail them all? Probably not. Like any fast moving social media, trends come and go faster than some of you will even be able to download the latest version of app. But that's OK, because like we always say here at ShirtSpace, any fashion trend worth knowing about is a fashion trend worth writing about. #YOLO
What do you think? Did we get it right? What are we missing? Leave a comment with your thoughts below!
Leave a Comment
We take your privacy seriously and will not share or publish your email address.
This site is protected by reCAPTCHA and the Google Privacy Policy and Terms of Service apply.