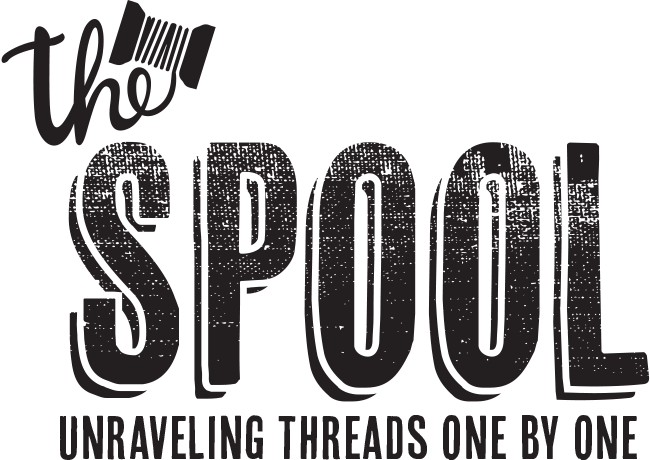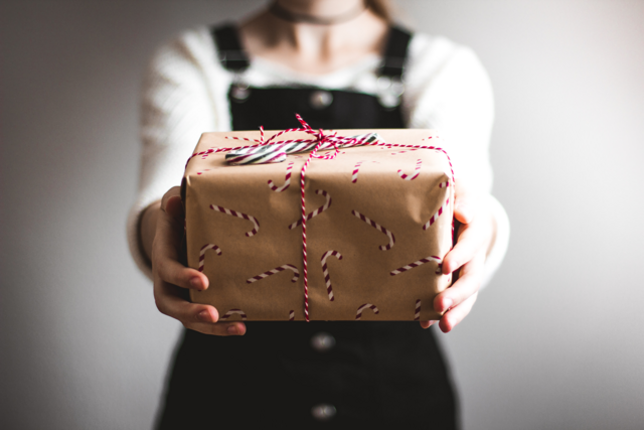 Holiday Gift Guide- 75 Gifts for Everyone on Your List
By ShirtSpace | Dec 21, 2021 | Updated Feb 07, 2022
Do you have people on your list that make you say, "hummmm… I wonder what I should get them?" well, look and wonder no more. ShirtSpace has a huge selection of apparel items and accessories that are perfect gifts for the holiday season, birthdays and other special occasions.
Hero Image Source: kira auf der heide
This is the season of giving and whether you are buying personal presents for your loved ones or decorating festive apparel for resale (that quite possibly end up as a gift), there is a huge savings to be had by purchasing your apparel and accessories from ShirtSpace for gifts this year. Regardless of whether you want to customize them or leave them as-is, these are quality items that the receiver will surely appreciate.
Image Source: freestocks by unsplash
We all know someone that is incredibly hard to buy for, leaving you scratching your head like that one time you got lice in third grade. We don't want none of that! Explore this holiday gift guide to find the perfect options, so you can cross one more thing off your holiday to-do list.
Image Source: efetova
Cozy Blankets
First up, we have blankets. Every. Single. Person. Likes. Blankets. So if you are stumped on what to get someone for Christmas this year, a blanket is a cozy gift that you can't go wrong with. For the perfect blanket to throw in the back of your car, to take to a chilly Friday night football game, or for a snuggling around a warm campfire, ShirtSpace has just the right options. But blankets make non-mysterious gifts too! Some of our favorites include the:
The Port Authority BP10 Value Fleece Blanket comes in eight colors, and we love how it comes with a handy wrap-around carrying strap for convenient travel and storage.



The Independent Trading Co's Special Blend Blanket is another of our favorite blankets for gift giving. It comes in super trendy colors (even the popular buffalo plaid print!) and the presentation is perfect for a present since it comes rolled up and tied with a draw cord you would usually see on a hoodie.
For fans of the brand Champion, we have just the blanket they will love! The Champion RW47 Reverse Weave ® Stadium Blanket is one of the largest blankets we carry at 60"x70". It resists shrinkage, and it has the big champion classic "c" logo in one corner
If you love a good fuzzy blanket, consider a cozy Sherpa throw. We love Boxercraft's Q21 Sherpa Blanket. It's as soft as a lamb's coat and comes in black, navy, charcoal and
an off-white "natural" color.
Another ultra-soft Sherpa throw we love is the Port Authority BP43 Flannel Sherpa Blanket. It comes in four homey plaid prints that yours moms, grandmas and aunts will love. Featuring a white and fuzzy Sherpa backside.


The last blanket that we want to point out is the fuzziest and shaggiest of them all. Why the fuzz? Because the Port Authority BP45 Faux Fur Blanket comes in three neutral colors and is made from 100% fake fur so soft you won't believe it's artificial. It even features an embroidery pocket for easy stitching access. Think of how special a blanket with a special date or monogram would be!

Aprons
Aprons are great because they can be customized for any holiday (there's no shame in having an apron for Thanksgiving, Christmas, Valentine's Day, The 4th of July, National Eat What You Want Day, and any occasion where cooking is involved!). Aprons make wonderful gifts for any chefs and bakers cooking it up in the kitchen.
Around-the-waist aprons are good for carpenters, craftsman, those that work with food. Longer aprons are great for artists and chefs. We have many apron styles at ShirtSpace that we love, but here are a few of our favorites:
The Port Authority A510 Medium-Length Apron comes in seven colors and is the perfect-sized apron—it's not too big and not too small! The length falls somewhere around the pelvic area, and it comes with an adjustable neck strap, so it fits well for anybody. Stain-release protection is great for messy projects and meals, and pouch pockets make it easy to store small items or tools.

The Artisan Collection by Reprime RP137 "Calibre" Heavy Cotton Canvas Pocket Apron is another great gift choice. It comes in eight trendy colors, is the perfect mid-thigh length. And woooo look at that fashionable large metal eyelet detail on the chest!

If you are looking for a tie-around-the-waist apron, we recommend the Artisan Collection by Reprime RP133 Unisex Cotton Chino Waist Apron. Not only does it have a trendy style that resembles pants, it also complies with Oeko-Tex Standards and is WRAP certified for commercial purposes. Plus, we think this apron would look really good with embroidered details.


The Artisan Collection by Reprime RP126 Jeans Stitch Denim Bib Apron is a full-body apron that is durable and still attractive. Coming in black or classic blue denim, this is a very versatile apron that can be used for handy work, cooking, crafts and more! It would look really great customized too.


Jean Jackets/Sherpas

Two of our favorite trending jackets are the classic jean jacket and Sherpa fleeces.
Jean Jackets:

Sherpa Jackets:

You'll fit right in with a yeti, abominable snowman or lamb while wearing the Boxercraft Q12 Women's Sherpa Full-Zip Jacket, it comes in an off-white color, "frosty gray" and the very dark, "charcoal ".


For a Sherpa sweatshirt turned inside out, Independent Trading Co's. EXP90SHZ Unisex Sherpa-Lined Hoodie is a super comfy option with a more traditional sweatshirt appearance on the outside.



The J America JA8451 Ladies' Epic Sherpa 1/4 Zip is a fantastic gift due to its super low price point and varying color options. Check out those unique colors like "sapphire", "coral", "magenta" and "buffalo plaid" that you don't often see with Sherpa jackets and sweatshirts.
Robes
What's more relaxing than lounging around in a comfy robe? After you get out of a shower or bath, or while you're posted up on the couch and feel like dying from this awful cold you got from the lady in front of you in line at the grocery store who won't cover her mouth when she coughs….okay, back to robes.
The Port Authority's R102 Robe is made from plush microfiber, you know that super soft material that people who are like obsessed with keeping their cards pristine use? Yeah, that's the stuff!



The Port Authority R103 Robe has a checkered print woven in the terry fabric. It's super absorbent and comparable to a spa and resort quality robe.

Tote Bags
Tote bags are a great option for a gift due to their versatility. Everyone needs a bag at some point, and you can never have too many, which is why this option is always a winner. We have a wide selection of different styles, sizes and colors that will for sure take care of someone on your list!
We love this one because it looks what would happen if a tote bag and a hoodie had a baby, for reals. Plus, the Port & Company Sweatshirt Tote is super affordable, totally customization and comes in six color options.


For our wine lovers, the Liberty Bags Wine Tote is a way to transport bottles with less chance of damage. You can customize the outside of this drawstring bag with a celebratory message or loving wish. Vinyl or embroidery would be great methods to decorate one. Instead of just a ribbon, or a box, elevate your bottled gifts with this ShirtSpace wine tote.

The holidays are a time when a little sparkle is completely acceptable, especially from Christmas to New Years. The Liberty Bags FTOO3M Metallic Tote comes in six shiny colors and is perfect for shopping trips a vacation or beach bag, as a gift bag to hold smaller items, and for many other purposes and occasions.


The Liberty Bags Woven A134 Tote comes in five colors. This would be perfect to use in lieu of a gift bag but could also be just as useful as a shopping tote, or as a picnic or beach basket.



Brand names like Puma put out high-quality apparel, and their PSC1054 Fashion Tote definitely hits the mark. This tote is super versatile and still stylish. Use it as a gym bag, to the beach, as a work bag, or a standard purse - the possibilities are endless. Plus, we love a big bag where you can fit everything you need.


Laptop & Tablet Holders

Everyone, even your granny, has electronics nowadays, so a laptop or tablet holder is a great choice for your loved one this holiday season.
We love the foamy feel of the neoprene material on the Liberty Bags 1709 10" Tablet Case


Including a padded tablet sleeve and padded laptop sleeve, the Port Authority BG401 Ladies Laptop Tote is sophisticated and functional. Any professional woman would be happy to carry that fine looking bag around!


The Port Authority BG304 Messenger Briefcase comes in five colors, is gender-neutral and holds everything you need from your electronics, to books, and important documents. Any working professional or student is going to love a nice bag like this.

Bags & Backpacks
We've got your back with backpacks and bags that are perfect for any person, even those that are difficult to shop for!
Coolers

What's cooler than a cooler? Your friend or loved one once they have a sweet new way to carry cold and frosty drinks wherever they go.
Great as a lunch pail, but also perfect to slide a couple beverages in, the Port Authority BG500 comes in four colors and is an inexpensive gift.


The Port Authority BG119 ® Rolling Cooler is great for those with back problems and those having a hard time carry heaving things. Easily roll your drinks around wherever you go!

Infants & Toddlers

For the youngest people in our lives, there are these items for babies, infants & toddlers.
This toddler cape by Rabbit skins is no doubt one of the cutest things on this list. The 1111 comes in six colors, even pink! With the superhero craze nowadays, this gift is sure to be a hit. Take it an extra mile by personalizing it with their name, their superhero name, or their favorite character from a TV show or movie.


Onesies are perfect for new parents and the little bundles of joy. Plus, the Rabbit Skins 4400 Infant Baby Rib Bodysuit one comes in SO MANY cute colors and patterns!


They're going to be saying, "that baby is fan-cy" when they see him or her wearing the adorable Rabbit Skins R1002 Infant Baby Rib Bow Tie Bib.
STOCKING STUFFERS:
Here's a quick list of some of our best small goodies to throw into a stocking this year.
Socks
Isn't it kind of ironic that we are suggesting to put smaller socks in a big sock….no? Ok, let's carry on... Here at ShirtSpace we have socks to keep those toes as warm as pigs in a blanket!
For striped socks have a retro flare, SOCCO SC100 USA-Made Striped Crew Socks are the perfect choice to match any outfit with the 19 color options (show all color ways)


SOCCO SC200 USA-Made Solid Crew Socks are a safe bet for more subdued tastes



And gamers and 80s fanatics will love the SOCCO SC300 USA-Made Checkered Crew Socks

Gloves
Everyone loves gloves! A perfect little stocking stuffer for even the pickiest people. Bring on the fleece with the Port Authority GL01 Fleece Gloves set coming in both "black" and "navy".

Hats
Beanies

Caps

Everyone needs a classic ball cap in their closet and the Tultex 51350 Small Fit Twill Cap is a great choice.


The Port Authority BTU Brushed Twill Cap looks good with just about everything.
Do you have someone in your life that loves racing or working on cars? The Port Authority C857 Port Authority ® Racing Cap with Flames will leave every other hat they've owned in the dust!
This hat takes us somewhere warm and sunny, that's for sure! The Sportsman SP820 Tropical Print Cap comes in four prints featuring florals and foliage that will make you want to hop on a plane to the Bahamas ASAP!
For a super fun hat that comes in seven vibrant designs, The Game GB482 Asbury Twill Cap in a great stocking stuffer for trendy tie-dye lovers!
Bucket Hats
A once popular trend from the 90s, bucket hats are back stronger than ever.
Koozies
We're coo-coo for koozies over here because who doesn't like a refreshing and cool beverage?
Masks
For those that aren't huge fans of traditional masks with ear loops, gaiters are a top choice! We love the Valucap VC20 ValuMask Gaiter and it comes in some super fun prints and colors. Check out that American flag print, bandana print and even camouflage!



This is a great mask for those that like to match their outfit, the Helen Jon HJAC0806 Fashion Face Mask is another top face mask choice.


We love this mask for tie-dyers. It comes "prepared for dye" so whether you want to dye them yourself and then gift them, or gift them as-is to your favorite tie-dyer, the Valucap VC19 ValuMask is a perfect stocking stuffer.

Vests
If you're looking for the perfect holiday gift, then get them something that will leave them saying "VEST DAY EVER!"
Men's Vests
Women's Vests
Let's Wrap This Up
Now that we have wrapped this holiday gift guide up on ideas that you might not know we have, don't forget that you also can't go wrong with going back to the basics and stocking someone up on tank tops, t-shirts and sweatshirts as gifts.
Image Source: Sebastian Frohlich

Thanks for gracing us with your presents, I mean presence. Hopefully, you now feel inspired to knock out some of your Christmas shopping and check off some people on your list.
If you are curious about our top sellers like the Gildan G500, Bella+Canvas 3001C, take a deeper dive into our YouTube channel where you will find all of our most popular t-shirts, sweatshirts and more!
Happy Holidays from our ShirtSpace family to yours.
Leave a Comment
We take your privacy seriously and will not share or publish your email address.
This site is protected by reCAPTCHA and the Google Privacy Policy and Terms of Service apply.