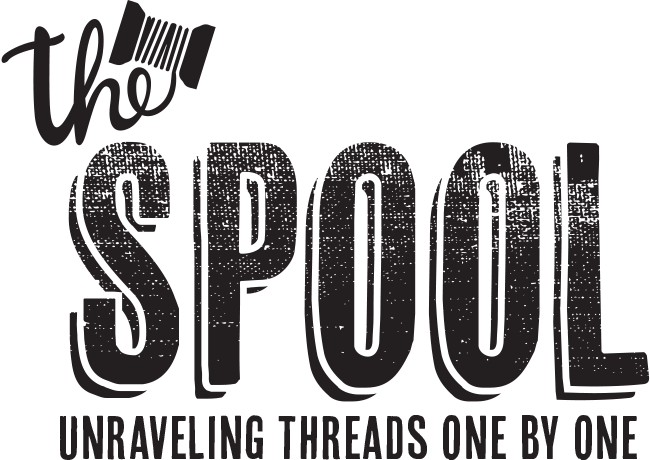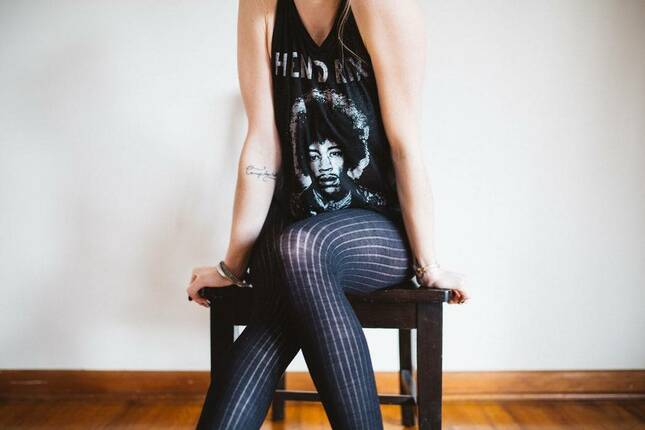 How to Apply Heat Transfer Foil to T-Shirts
By ShirtSpace | Aug 23, 2019 | Updated Oct 23, 2020
Foil transfers are a great way to add dimension to your blank t-shirts and apparel. The process is pretty simple, the required supplies are minimal, and the outcome is awesome. With a quality roll of foil, foil adhesive or plastisol ink, and a heat press- you're all set!
The first step in applying foil transfers is to screenprint your desired image area using special foil adhesive or conventional plastisol ink. Foil adhesive is designed specifically to adhere foil to the garment, but you can also use plastisol ink too.
One trick to consider is adding a small amount of plastisol ink to your foil adhesive that is the same color as your foil. This will tint your adhesive and help camouflage any unwanted pinholes in your foil. For example, if you're printing red foil, use a small amount of red plastisol ink to tint your adhesive.
Once you've screenprinted the image area you'd like to apply foil to, apply your foil to the t-shirt, dull side down and shiny side up, and use your heat press to adhere the foil.
The application time, temperature, and pressure will vary depending on the type of foil that you use and we always recommend reviewing the foil manufacturer's guidelines. Generally speaking, you're looking at approximately 5-10 seconds, using medium pressure on t-shirts and medium to heavy pressure on sweatshirts, at 280-375 degrees. Again, it is very important to refer to the foil manufacturer's guidelines and start by using a lower temperature first.
After using your heat press to apply your foil transfer, immediately rub the foil using an eraser to remove any unwanted wrinkles. Once you've allowed it to cool completely, approximately 25-35 seconds, carefully peel the foil off of your garment. Once you've completed this final step, you're done!
Your foil will appear most vibrant after initially applying it, but in order to preserve its shine, it's important to be mindful of how you wash it. Hand-washing or washing on a delicate cycle inside out is important, as well as hanging to dry. Doing this will help maintain the life of your garment and keep you looking sharp.

If this process sounds like something you'd like to tackle our friends at Screenprinting.com have all of the supplies to help get you started.
Comments
Lucy Mata10/26/2020 10:52 am
Is there a way to transfer a ""Dufex Print"" called "" DOWN IN THE WOODS"" picture,Is there a way to transfer that picture on a t-shirt? and if you can ,How do I do this?Its a very foil ,metallic, shiny picture with beautiful colors and would like it on a white t-shirt
ShirtSpace08/17/2022 10:58 pm
Hi, Lucy. What a magical art style, we love it! No wonder you want to transfer it to a t-shirt. You have two options of how to get an image like this onto a shirt. The first is screen printing. This involves pressing ink through screens that are essentially stencils of your design, and then sealing it with heat. This method allows for metallic inks to really enhance the graphic. The ink is slightly raised above the fabric and is fairly permanent, although the design may crack or peel over extended wear and washings. The other way you could get this result is with sublimation printing, which involves disintegrating the ink into the fabric, making it permanently bonded to the material. If you have a shirt printed using sublimation, make sure the shirt is 100% polyester for optimal results. One downfall to this method is that metallic elements are harder to achieve. We would love to see the results when this project is finished, please share!
Leave a Comment
We take your privacy seriously and will not share or publish your email address.
This site is protected by reCAPTCHA and the Google Privacy Policy and Terms of Service apply.