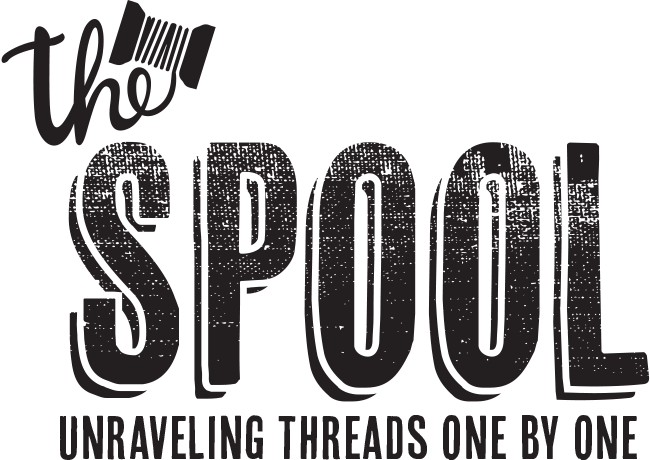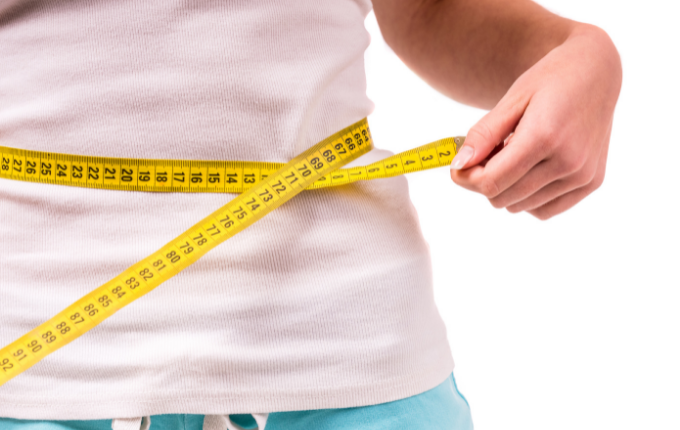 How to Find Your T-Shirt Measurements
By ShirtSpace | Aug 23, 2019 | Updated Oct 25, 2023
Skip to:
It would be a perfect world if all online sizing charts were the same, but most people vary in size and shirt measurements depending on where they're shopping. 
This can get frustrating and lead to ordering the wrong sizes, which is why knowing your exact size is important. So, instead of guessing your size, by using an online sizing chart you can save a lot of time by deciphering your exact t-shirt measurements. 
How to Find Your T-Shirt Measurements
Online size charts are helpful tools designed to help you determine what shirt measurement will fit you. Most usually abide by their standard t-shirt size, but a medium for one brand isn't always a medium in another. Since shirts come in various styles and brands have different fits, it's better to refer to the manufacturer's measurements instead of sticking to a single size. 
The fact is that millions struggle with inconsistent sizing when shopping every day. Nearly half of all people shop for clothing online, but may experience inconsistent sizing across various brands.
A large part of this reason is that there is no standard size chart or shirt measurements when it comes to apparel. Which means that most of the time, brands and stores are abiding by general size charts that don't actually apply to every single item. 
At this point, you might ask, "Okay, how do I find my t-shirt size?"  Luckily, finding it doesn't have to be a guessing game. This guide will help you determine your exact shirt size in numbers so that you'll be able to get the right fit every time. 
What You'll Need
Your favorite t-shirt that fits perfectly

A fabric measuring tape

A flat, hard surface (optional) 

A notepad and pencil to write down your measurements
There are two ways to measure your shirt size: 
Measure while wearing the t-shirt, or

Lay it down flat on a hard surface
This guide will help you measure both ways, but if you decide to measure the shirt while wearing it, you might want a friend to help you get exact numbers. 
How to Measure a Shirt
Finding the Width
To find your shirt measurement, measuring the width of your body is key to making sure you're buying clothing that fits your torso comfortably without being too tight or loose. You'll be working from the top down, so you can accurately write down your measurements. 
If you're wearing the t-shirt while measuring, be sure to have a relaxed posture, like the way you usually stand throughout the day. The measuring tape needs to be loose enough to move around easily. 
If you measure on a flat surface, be sure the shirt is face-up and completely wrinkle-free.
Quick Tip: You can also try measuring with a second t-shirt that is a little loose to find any potential in-between sizes when shopping. 
Shoulder Measurement
When measuring your shoulders, you want to take your tape in between the two vertical seams opposite of the collar where the sleeves begin. If your shirt doesn't have the vertical seams, then you may have to guess where the lines might otherwise be. Shoulder seams are usually at the bend near your underarm.   
The shoulder-length may be challenging if you are measuring yourself, but you can do so by holding down one end of the tape measurer while stretching it to the opposite side with your other hand. Write down the length to the closest inch on your notepad. 
Chest Measurement
On a t-shirt, your chest measurement will stretch from the bottom of your vertical shoulder seam, across the broadest part of your chest, and to the other side. 
If you are wearing the shirt, make sure you keep your relaxed posture without puffing your chest out. The key here is to make sure that the shirt fits you as you move throughout the day. The tape should be loose enough to move around. Write down the number to the closest inch on your notepad. 
On a flat surface, place one end of the measuring tape to the end of the shoulder seam and stretch it across the chest to the other shoulder seam. 
Quick Tip: Women who are measuring this step should also wear any regular undergarments, like a brassiere, to ensure the exact right measurements for daily wear. 
Waist Measurement
Getting an accurate measurement of the waist is essential, especially if you often find that shirts are too tight or loose around the stomach area. 
If you are wearing the shirt, wrap the tape measure around the narrowest part of your waist. Your waist is a few inches above your hips and right below the bottom of your rib cage. Be sure not to suck in your stomach or gut, only standing as you would throughout the day. The tape should be loose enough to move around the body. Write down the number to the closest inch on the notepad.
Hip Measurement
Since most women's shirts might have different types of bottom hems, many sizing charts will offer the hip measurements. There will be a significant difference in roominess when it comes to shopping for tank tops, straight, curved, or tunic hems. Knowing what fits your body comfortably will help you determine which style hems will fit best when shopping online.
Your hip measurements will be at the very bottom of your shirt, likely an inch or so above the bottom seam. Unless your shirt is unusually long or baggy, try to find the center of your hip bone through your shirt and keep that as the starting point. Then, take your measuring tape and measure around the largest part of your hips, which may include your buttocks. The tape should go where most of your t-shirts fall naturally, usually below the belt-line. Take the number and round it to the closest inch on your notepad.
How to Measure Shirt Length 
While t-shirt lengths are generally pretty standard, finding the right size can be frustrating for people who are tall, short, or broad. Knowing the length of your torso and shoulders will be helpful in finding a well-fitted shirt, so you can move comfortably.
Sleeve Length Measurement
Your shirt's sleeve length is essentially the entire sleeve, so you'll start from the same vertical seam point that you measured for your shoulders. So, instead of going across your body, you'll only be going down the length of your sleeve.
Measuring your sleeve length will be a little tricky if you're wearing the shirt. However, all you'll have to do is hold one end of the tape measure from the shoulder seam starting point, and let the other end fall down your arm. 
If you're measuring the shirt on a flat surface, flip it over so that it's face-down. Then, measure from the neck's seam to the outer edge of the shoulder seam. Write down the number to the closest inch.
Quick Tip: If you're of average build and can usually find your shirt sizes at stores, then you can skip this step, although finding your sleeve length is essential for those who have broad or muscular shoulders. 
Overall Length Measurement
Finding your overall length will help identify the correct size for your figure, especially if you are tall, short, broad, or petite. You'll start with one end of your measuring tape from the top edge of your neckline seam on the front of your body, and then pull all the way to the bottom of the front hem. Write down the measurement to the closest inch on the notepad. 
Quick Tip: Try the shirt on during this step, so you can determine the exact length of your body. You might even notice something you hadn't before, like finding that your favorite shirt is a little too short, and you could go for an extra inch of length. 
Now You Know How to Measure a Shirt
Using the measurements you just took, you can now find the right size closest to yours according to any online sizing chart. If the numbers aren't exact, it's always best to round up to the next size. It's much easier to fit into a slightly looser shirt than one that is too tight!
Now that you know how to measure a shirt, you might be in the market for some new clothes. The good news is that ShirtSpace has a variety of quality apparel—all at wholesale prices. 
Even better, you can find an accurate size chart for every item, so you know that what you're getting will fit you before you even try it on. Find your new favorite t-shirt today!
Comments
ShirtSpace08/18/2022 05:13 pm
Hi, Ninh! We feel your pain when it comes to trying to decipher size guides. To answer your question about how to measure for "body width". When you see that on any size chart, the standard rule of thumb is that width is measured 1" below the armpit from seam to seam, laid flat. We hope this helps you find the perfect t-shirt you have been looking for! If you have any more questions, please feel free to reach out to our Customer Service Team, and I would be happy to assist further.
R Moore10/02/2023 09:48 pm
I'm confused. A small body width is 18" on the chart … measuring it as you describe equates to 1/2 of circumference, which means a small is 36" chest size! That can't be correct!
ShirtSpace10/02/2023 10:52 pm
Hello! The body width would be measured 1" below the armpit from side seam to seam. What you described is correct – the circumference is 36". Bra sizes are often listed as this measurement, in accompaniment with a cup size. So, for instance, 36A is a bra size. This means the person's body width would likely measure at 18", and their body circumference 36".
Leave a Comment