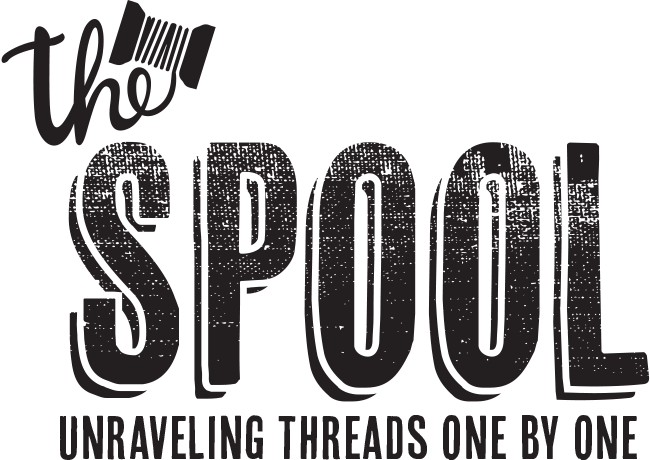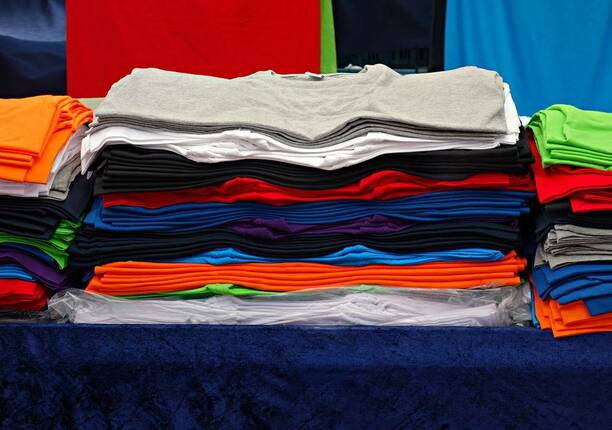 How To Make Money Selling Custom T-Shirts
By ShirtSpace | Aug 23, 2019 | Updated Oct 23, 2020
With some careful planning, a modicum of creativity, and a practical business model, it's quite possible to make a living selling customized T-shirts online. it sounds simple enough:
1. Buy blank T-shirts in bulk
2. Print customized designs on bulk T-shirts
3. Sell T-shirts
4. Profit.
The reality is a little more complicated than just buying wholesale T-shirts and printing whatever you want on them. It takes effort to sell customized T-shirts online. If you put in that effort, however, there's no reason you can't succeed. 
So, before you run out to buy a few boxes of bulk T-shirts, here's a few steps you're going to need to consider.
Do You Have a Business Plan?
Writing a business plan sounds intimidating, but it's really not that difficult. You need a business plan to keep your company on track and moving towards a larger goal. A well-written plan should be flexible enough to allow for changes in circumstance, but also firm enough to keep you accountable to your stated goal.
The US Small Business Administration recommends a business plan consider the next three of five years of revenue growth, and includes such information as:
·      A company summary
·      Your mission statement
·      Product descriptions
·      Marketing plans
·      Financial plans
·      SWOT (Strengths, Weaknesses, Opportunities, Threats) analysis.
Creating a Reasonable Operating Budget
Your budget will be more complicated than how much you pay for wholesale T-shirts and how much you can sell your printed shirts. You'll need to consider startup costs, equipment, monthly and annual costs, staff wages (if any), marketing and advertising expenses, inventory costs, licensing fees, and profit and loss forecasting among other issues.
The equipment needed to print your products can be costly—you may need a business loan to afford a heat press machine and heat transfer equipment (and if so, the lending institution will certainly want to see your business plan). 
Where Will You Sell Your Shirts?
If you're going to sell your shirts online, you need a storefront. You could design the entire website from scratch, but it's much easier to work with an ecommerce platform. Companies such as SquareSpace and Shopify offer the templates and code you need to get your store up and running for reasonable yearly fees. 
Know Your Customers
It's important to know your customer base. Who are they? Will you be selling bulk T-shirts to corporations or specialized printed tees to individuals? How many of their interests relate—directly or indirectly—to your product? What are they looking for in a T-shirt, and why would they want to wear yours? Understanding your customer demographics is key to success in any business, so take the time to find out as much about them as possible.
Fixing a Price
You want to make a profit, which means your finished shirts must have a price tag that covers the cost of wholesale T-shirts, printing supplies, and other overhead costs.
Your prices hinge on more than simple numbers, however. You also need to know how much customers will value your product. The quality of your blank T-shirts must be considered—no-one values an uncomfortable shirt. Printing quality, packaging, and customer extras like stickers or discounts also affect your product's perceived value.
Buying Wholesale Shirts
Whether you choose to sell printed shirts on a regular basis, need to buy shirts in bulk for a company marketing campaign, or just need some blank T-shirts to make presents for family and friends, ShirtSpace has a variety of high quality shirts, hoodies, and other clothing to fit your needs. We'll help you fulfill your goals, whether you need one item or a continuous supply of wholesale T-shirts. 
Comments
ShirtSpace12/02/2022 07:17 pm
Hi, Harold. We are more than happy to assist. Please contact our Customer Service Team for further help. They can be reached by emailing [email protected], calling (877) 285-7606, or using the chat feature on our site (little blue icon in the bottom right corner).
Leave a Comment