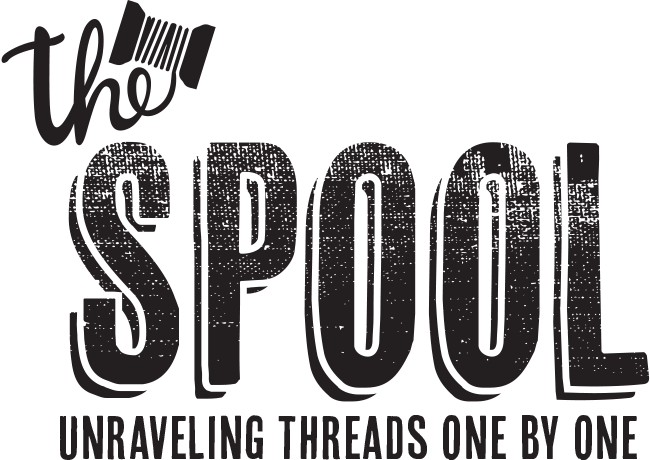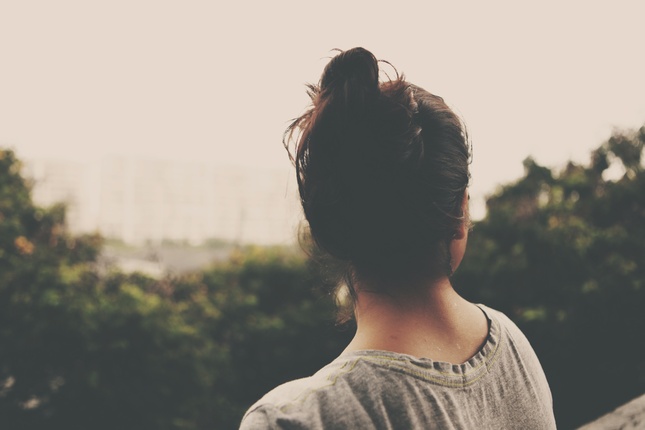 How to Find the Right Neckline for Your Body
By ShirtSpace | Aug 23, 2019 | Updated Oct 23, 2020
One of the most beautiful things about women is that we're all uniquely different. Each of us are one of a kind, and with that, comes differences in the characteristics that we both love and hate about ourselves. In an effort to look and feel our best, we've all desperately searched for that perfect top to complete our look. What some of us may or may not know, is that not all necklines are created equally. Some necklines have a way of magically elongating our bodies, while others do the exact opposite. So, having an understanding of what's out there and what works best with certain features will help provide a road map on your quest for the perfect top!
Scoop Neckline
This neckline is generally a good fit for most body types. The scoop neck t shirt is a particularly good choice for those of us with a shorter, fatter neck as it makes our necks look longer and leaner. That being said, you will find that there are different scoop widths that you should be mindful of when choosing this option. Shirts with a wider scoop do a great job of making those with narrow shoulders appear to be a bit wider. The wider scoop is also ideal for smaller bust or athletic figured women. On the flipside, a smaller scoop is a great option for bustier, broader women who would like to minimize their chest- but can also be worn to show a bit of cleavage too!
Ultimately, the scoop is an excellent go to for those with narrow shoulders, longer face, and shorter neck as it creates the illusion of a longer, leaner silhouette. It's also great for curvier women with an hourglass shape!
V-Neckline
The v-neckline is popular across the board! It has a way of creating a taller, longer look and draws the eyes up towards the face- regardless of your body type! It also enhances the neck and lengthens the body, which is why it's an excellent option for those with a shorter neck and broader shoulders. Another great thing about the v-neck, is its versatility. You can opt for a deep V, a wide V and if it's a button up shirt, you can mix it up!
Specifically, the v-neckline is perfect for full figured women as it creates a vertical look. It's also ideal for bustier women as well. But, bustier women should beware of the high V given that it can create a saggy look and also be mindful of the deep V that shows more skin- if that's not your taste, or course! The V is also wonderful for those with a wide, square, or round jaw as it elongates your face shape and is extra flattering.
By and large, the v-neckline is complimentary to each of our unique body types. While you may find a different neckline that fits your fancy, the V will always be a standard go-to!
Square Neckline
Like the scoop and v-neckline, the square neckline is a flattering option for most body types. This neckline shows off the collarbone, which is a universally attractive feature of women. While creating the sought after long and lean look, it also provides a stylish frame without revealing too much skin. For petite, smaller chested women, a fitted square helps create a curvier, bustier silhouette. And for those of us with shorter necks and narrow shoulders, this look does a great job of creating an elongated shape.
Another excellent option for most body types, the square neckline should be a serious contender in the search for the perfect top!
Turtleneck
The turtleneck has a visibly higher neckline line than most, and can be a bit trickier to wear well. While most body types can pull off the right turtleneck, you'll need to be particular in your selection. A good rule of thumb is to choose an option that hits a couple of inches below the chin, keeping in mind that this will diminish some height and length from your look. That said, this option is best for those looking to offset a longer neck or face and can afford to lose a little length from their overall look. One important factor to be aware of when wearing a turtleneck, is to avoid the "floating head." This refers to when your head looks detached from the rest of your body- and is not a good look! So long as you remember to give yourself a couple of inches below the chin, you should be just fine. You can also opt for higher collars with details and embellishment that add dimension to your neck area.
Though this neckline requires thoughtfulness in its execution, it is a great option for a large number of women. If you're smaller chested with narrow shoulders, have a thin or long neck, or are fashion forward and remember the 2 inch rule, don't rule out a classy turtleneck from your look!
Sweetheart Neckline
An increasingly popular neckline is the sweetheart. The bustline forms two curves that resemble a heart- so the shape is just like it sounds! This provides ample coverage to the bust area, while accentuating cleavage and creating an overall flattering look. This is a perfect option for bustier women as the coverage and support is good and it's super stylish too! On the flipside, this is also a great option for petite women with narrow shoulders as it gives the impression of a curvier appearance.
One of the best aspects of the sweetheart neckline is that it elongates the face and creates a proportionally balanced look. For those of us with a shorter chin and neck, elongation is our best friend! Additionally, those with an angular face shape look great in a sweetheart as this shape pairs well with the contours of the neckline.
So, while some body types are a bit more suited for the sweetheart than others, this is a lovely look to incorporate into your wardrobe!
Strapless
The strapless neckline has been around for ages! It is quite versatile in that it can be worn for both formal and casual occasions. Think- a cocktail party or a day at the beach. Like the turtleneck, it can be a bit trickier to wear as it is not as flattering on all body types. Given that it is sans straps and shows your neck and arms, this is an ideal option for petite women with a toned upper body that they'd like to highlight. It is also an excellent go to for women with wider shoulders and smaller bustlines. Keep in mind, this is not only reserved for smaller chested petite women, but those with larger busts will want to make sure they choose an option with ample support. In doing so, opt for skipping the bra that will show the straps. This lends a much more polished and sophisticated look!
While there are many different necklines to choose from, the strapless neckline has stood the test of time and remains a popular choice among many. It offers a taller, leaner silhouette for those with long necks, but is also a great option for many other body types when the correct size and fit is chosen. So, next time you're in search of something a little different than your classic scoop, v-neck, or square, don't forget to consider a strapless neckline and add a little flare to your look!
Leave a Comment
We take your privacy seriously and will not share or publish your email address.
This site is protected by reCAPTCHA and the Google Privacy Policy and Terms of Service apply.