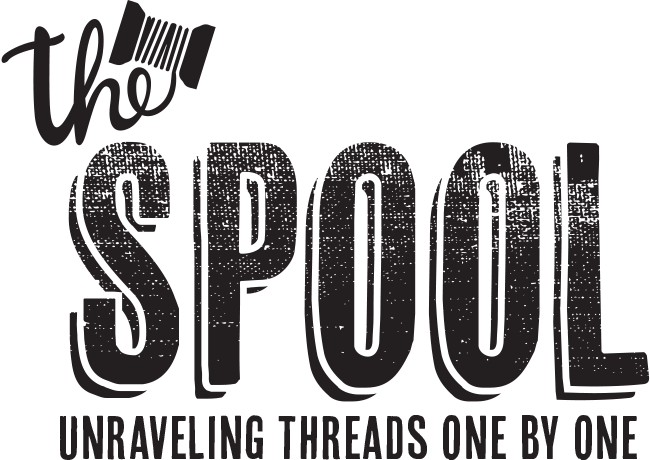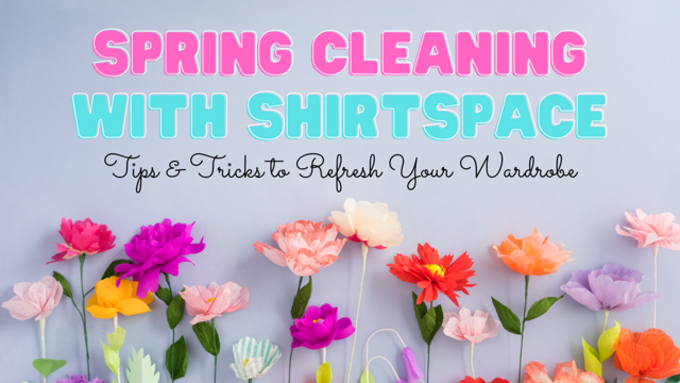 Spring Cleaning With ShirtSpace
By ShirtSpace | Feb 01, 2022 | Updated Feb 04, 2022
It's that time of year again where you find the sunlight shining through the windows and every speck of dust is visible, and you wonder to yourself, "What have I been doing with my life?" Your clothes are stuffed into drawers, and putting laundry away has come to the point of taking one part creativity and one part physical strength. Well, have no fear because ShirtSpace is here to help you get your blank apparel in order so that you can finish out the year with a refreshed personal closet or inventory space for a decluttered and zen area to store your apparel items.
Image Source: pixelshot
We will talk about three factors you must consider when it comes to clothing and apparel storage, particularly t-shirts. The first is the way you condense your clothing, the second is what you store your clothing in or on, and the third is the organizational strategy that you will use.
Space Condensing Storage Methods for T-Shirts
You have many options when it comes to the way you store your clothing. Often times we must work with the space we are given, but there are some ways to improve even the most limiting closets. Make sure you declutter and organize your wardrobe to add extra space and donate anything that does not have purpose to you anymore. These methods are great for t-shirts, but can be adapted to other types of clothing like sweatshirts and sweaters as well.
Image Source: Liza Summer & Sarah Brown
Hanging
The first way to store your clothes is by hanging them up in a closet or wardrobe. Many people choose to reserve their hanging storage for nicer items that are not easily brought back to life after wrinkling.
Image Source: magnetcreative
If you feel that you do not have enough storage space for hanging clothes, consider getting a freestanding wardrobe organizer or a rolling clothes rack. There are very trendy ones available that won't throw off the aesthetic of your space. The upside to hanging your clothes is that they stay relatively wrinkle-free and are usually easy to find when hanging in a closet. The downside is that long items may not fit if you have items stored below waist level.
Image Source: pixelshot
Folding
There are a variety of ways that you can fold your clothes, as well as a few different ways to store them once they are folded. Messy folding is better than no folding, but it's definitely a skill that can be refined as it's consistently put into practice.
Image Source: RODNAE
How to Use a Shirt Folding Tool
One way to easily fold shirts is to use a shirt-folding tool.
First, lay the shirt out flat on top of the unfolded plastic tool.

Next, flip either the left or right side inward and then back open.

Then flip the opposite side inward and then back open again.

Then flip the bottom portion up and back open again.

Then flip your shirt from upside down, to the collar side facing up.
…and voila! A perfectly folded shirt!
Image Source: wichaiwi
How to Do The Marie Kondo Method
You can also easily fold shirts using this method that the entire world loves, used and made popular by Home Organization Guru, Marie Kondo:
First, you lay your shirt out flat.

Then you fold the sides of the shirt in- about ⅓ of the shirt.

Repeat the other side.

Lastly, you fold the shirt up into thirds, for large items sometimes it works better to fold it in fourths.
Image Source: vejaa
The upside to this method is that more clothes can be stored this way than traditional folding methods. And ease of access is a plus when clothes are stored in a "filing method" which is when you store folded shirts vertically vs. horizontally stacked on top of each other. The downside is that you can't always see the design or neckline of a shirt (so if you are one of those "all black everything" types - this form of t-shirt storage might not be the most efficient for you.
Image Source: a_namenko
How to Use the Quick Fold Method
This one looks complicated until you get it down, and then it's superfast.
First, you should lay the shirt out flat.

Next, pinch between the shoulder seam and collar with your left hand.

Next, pinch at the same point, but halfway down the body of the shirt.

Then take the pinched fabric in your left hang and move it down to the bottom hem of the shirt, parallel to the point that is still pinched with your right hand.

Uncross your arms by lifting the shirt in the air.

Give the shirt a little shake to smooth out the material, but maintain your grasp.

Fold this rectangle of fabric in half.

You can fold the shirt in half again to make it even smaller.

See, it's like t-shirt magic or something, isn't it? We love this method for a perfect fold and a cool party trick, but it can be more of a hindrance than a useful trick if you don't become fairly quick at the sequence. Once you can do it without thinking, it's a great folding technique in our opinion.

Image Source: izusek
Rolled T-shirts
Rolling your shirts, also known as the "ranger roll" is a process that military members made popular and is used as a way of storing clothing to maximize the space available. Praised by many as a top method for travel, the ranger roll is a fun way to not only fold your clothes, but also an interesting way to display them.
Image Source: pixbox77
How to Ranger Roll a Shirt
1. Lay your shirt out flat.
2. Fold the bottom hem inside out to create about a three-inch pocket.
3. Fold one side of the shirt about a third of the way towards the center and lay the sleeve back over the folded fabric.
4. Fold the other side of the shirt the same way, but this time bringing it over the part we folded in the last step.
5. Roll the shirt from the collar down.
6. Tuck the roll into the downward facing pocket.
To recap, the upside to rolling your shirts is that they will save space and can easily be transported. The downside is that this method does create more wrinkles than a folded shirt, and you will likely need to iron it or throw it in the dryer for a few minutes before you would want to wear it in out in public.
Image Source: aodaodaod
Shirt Storage Containers for Folded & Rolled Tees
Once you have your shirts folded or rolled, you need to decide how you want to store them in a tidy way. Where you are storing them can impact how you would like to store them. If you are storing them in a dresser or bin, you can either stack your folded shirts on top of one another, or file them if you folded your clothes smaller using the Marie Kondo method, or a similar strategy.
Image Sources: claudiio Doenitz & chalabalaphotos
For rolled shirts, there are a variety of ways to store your rolls. You can stand them up right vertically or lay them down horizontally.
Image Sources: pixelshot & pitpilai
Organizational Strategy
The second most important thing you need to consider for a spring-cleaning-bonanza is not only how you will store your clothing, but under what organizational philosophy?
Image Sources: mmpile & LENblR
What we mean is that you could organize your clothing by:
Color

Season

Style/Cut

Brand
Image Sources: Catherine Lane & pixelshot
Do what makes most sense to you and is best applied to the clothing in your closet, but whatever you do, having a methodology in place will help you avoid a crazy closet that evokes more feelings of stress than feelings of comfort.
A Fresh Start
Now that you have your closets organized and completed the spring-cleaning part, it is time for some fun! Check out all the spring colors that ShirtSpace has to offer and stock up your newly organized closet or workspace with some brand-new apparel. We hope that you are able to feel fresh like the Spring air and as energized as cute bunnies and hop into the new seasons feeling lively!
Comments
Leave a Comment
We take your privacy seriously and will not share or publish your email address.
This site is protected by reCAPTCHA and the Google Privacy Policy and Terms of Service apply.