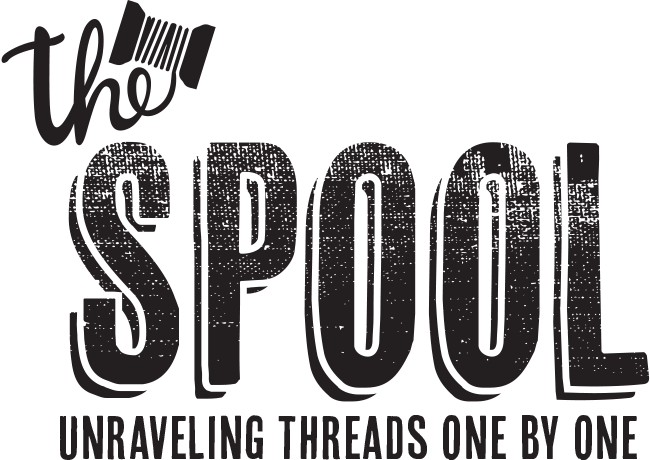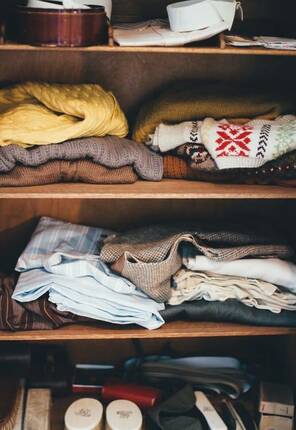 Time to Donate? Worthwhile Organizations to Add to Your List
By ShirtSpace | Aug 23, 2019 | Updated Oct 23, 2020
With another new year on the books, many of us find ourselves looking for ways to tackle a few new goals and tidy up our lives. Whether you'd like to make yourself get outside for a short walk each day, try to incorporate leafy greens into your diet, call your grandmother once a week, or give back to your community- each list is surely different, but probably consists of things that we hope make will our lives a little bit better.
For those looking for ways to give away unneeded items. a large number would like to be mindful of where they donate their items. The objective should be to donate your stuff to organizations that will truly benefit those in need. Those warm winter coats need to wind up in the hands of someone who genuinely needs them!
While there are some local organizations that I have found and will be taking some of my stuff to, I have included a list of national organizations that should be available to you wherever you may be. Each of these organizations are places that you can feel good about taking your donations to and will end up in the hands of people who need them. After all, don't they say "one man's fondue set is another man's treasure?"
Before I break down the list of national organizations to take your donations to, I wanted to mention Nextdoor.com. It's a "private social network for your neighborhood" and I have had some great luck giving items away to people in my neighborhood and local community. Donating items isn't the primary function of the site, but I have found that it's a great way to reach out to people who live near you who may or may not need items that you're parting ways with. We recently gave away an old clothes dryer, an Ikea dresser, and moving boxes that really helped out some of our neighbors. If you haven't already checked out this site, I would recommend giving it a peek. A quick sidenote- keep in mind that Nextdoor is sort of like Facebook for neighborhoods, so proceed with caution :)
Goodwill
Most of you have probably heard of Goodwill. This is a great place to take your donations to because of who they are, what they do for the people in their communities, and the ease of donating.  Visit goodwill.org for more info and to find a location near you.
Mission Statement: Goodwill works to enhance the dignity and quality of life of individuals and families by strengthening communities, eliminating barriers to opportunity, and helping people in need reach their full potential through learning and the power of work.
The Arc.
The Arc is another fantastic organization to consider donating your items to. I've had the pleasure of visiting our local Arc and have been happy to be able to give some of our items to them. I would also encourage you to look into scheduling a pick up if you are unable to physically drop of your items. In our area, they offer to pick up your items from your home and it's as simple as leaving your stuff outside on the day of your scheduled pick up. It doesn't get much easier than that- and the cause is pretty hard to beat too! Visit thearc.org where you can find your local chapter and request info on how to make your donation.
Mission Statement: The Arc promotes and protects the human rights of people with intellectual and developmental disabilities and actively supports their full inclusion and participation in the community throughout their lifetimes.
The Salvation Army
This is another well-known organization that has been around for over 100 years and has locations throughout the country. They provide a multitude of services to the people in their communities and your donations work to allow them to keep offering these services. To find out a little bit more about who they are, what they do, and how you can drop off your items, check out their site at salvationarmyusa.org.
Mission Statement: The Salvation Army, an international movement, is an evangelical part of the universal Christian Church. Its message is based on the Bible. Its ministry is motivated by the love of God. Its mission is to preach the gospel of Jesus Christ and to meet human needs in His name without discrimination
Though this list isn't huge, keep in mind that there are likely many local organizations in your area where you can take your items if none of these fit the bill. It's as simple as typing in a google search, asking your friends and family, and chatting with those in your community.
I also want to encourage you to check out tips for claiming donations on your tax return, as it's an added bonus to donating items you were going to say goodbye to anyway. Win, win!
Finally, it's always a good idea to look into who you're donating to, what they stand for, and whether or not you are like-minded and will be wholly satisfied with your contribution. With anything, buying a product, donating items or money, or volunteering your time, it's always a good idea to be informed.
Leave a Comment
We take your privacy seriously and will not share or publish your email address.
This site is protected by reCAPTCHA and the Google Privacy Policy and Terms of Service apply.