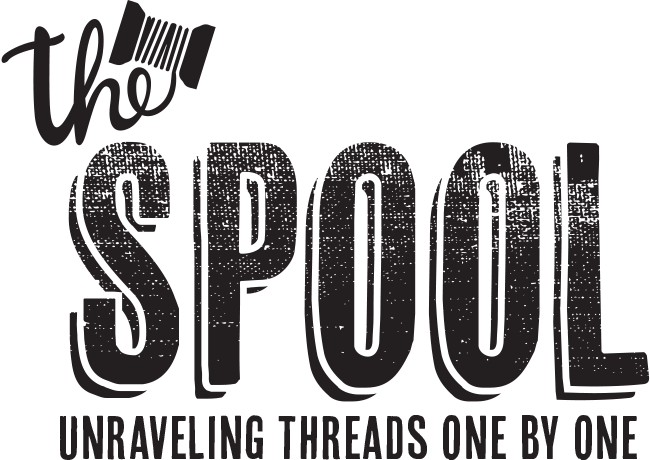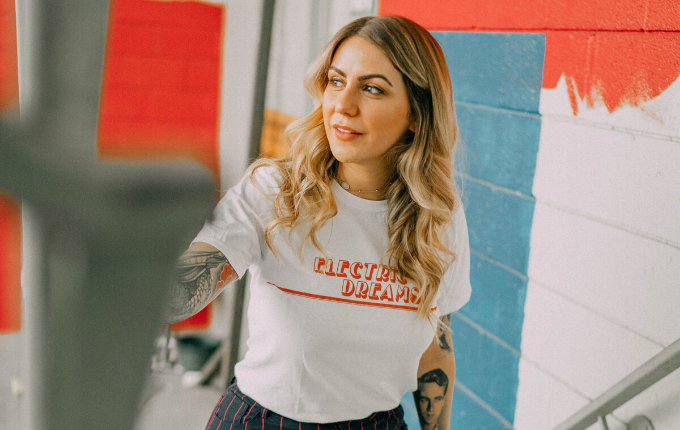 Top Trends of 2020
By ShirtSpace | Jan 21, 2020 | Updated Jan 07, 2022
It's here, 2020 is in full swing, and with this new decade there are new trends popping up everywhere. But how do you keep track? You don't want to look foolish in a trend that was from last decade do you? Well don't fret, because ShirtSpace has your back with the emerging top trends of 2020.
Here's our breakdown of the top colors and styles, so you can head into 2020 with confidence.
Colors
This year is all about flair in the form of a pop of color coming from a "natural elements" base. What does that mean exactly? Colors you'll find in nature.
We are seeing deep reds, oranges, and golds as pops of color as we transition from the fall of 2019 into the new year. There's a real richness with these colors and it's a trend we can't wait to see more of.
There are also a lot of blues and greens emerging in the 2020 trends color pallet. These blues and greens help bring a bright but natural feel to the bold, bright colors that they accompany.
Finally, we are seeing these greens and blues transition into natural whites and greys. This is due to the fact that many manufacturers are using natural elements within their fabrics to produce a high-quality, natural tee.
So without further adieu, here are our top 8 colors of 2020:
Saffron
Poppy
Classic Blue
Biscay Green
Chive
Faded Denim
Orange Peel
Mosaic Blue
So where are you going to see these colors in 2020?
Streetwear is taking over! By taking over we mean it's not only being seen on the streets but on the runway as well. High fashion has started looking to the streets for their style trends.
Streetwear is dominated by the "Athleisure" trend. You probably guess it by it's name but Athleisure is a style of clothing you can wear to lounge in or for athletic activities. It's all about comfort. And this athleisure style is trending away from blacks and greys and towards featuring more pops of color. Here are our top must-haves styles for 2020.
Hoodies
The hoodie is nothing new but it's definitely not going anywhere in 2020 either. It's so versatile, the hoodie is easy to throw on with any look to add a little extra warmth and comfort. Hoodies are being worn year-round, keeping you warm in the winter, or making you look cool in the summer. When you pick your hoodie, keep the trending colors in mind and you are sure to stand out in any crowd. Choose from the stand out Champion S700 Double Dry Eco® Pullover Hood in gold to achieve that saffron look. Or the 3719, Bella + Canvas Unisex Sponge Fleece in heather true royal for that classic blue look.
Joggers
If you've started to notice joggers everywhere, you'd be right. And observant. Joggers are becoming all the rage. This is a trend we are seeing come in hot from 2019 with no signs of slowing in 2020. Joggers both look and feel great, with that added bonus of being able to go from your couch to the streets effortlessly. Dress them up or down, we just know you won't want to take them off. To achieve the stylish chive look try out the Alternative 31082F Ladies' Jogger Eco-Fleece Pant in eco true army green. For a more traditional classic blue feel try the Next Level 9801 Ladies' Denim Fleece Jogger in faded denim.
Cropped long sleeve
Cropped anything really is in style, but heading into 2020 we are loving our tees short and our sleeves long. This trend has been an extension of the athleisure style, but we are starting to see it take more of a fashion-forward twist. Emulate that stand out poppy color with the Bella + Canvas B7503 Ladies' Cropped Fleece Crew in brick.
Logos
Logos are it. We love them. We love them on us, and other people. Logos help you rep not only your favorite big clothing brand but even your favorite little taco shop down the street. People love to rep the things they love, making it a great trend for 2020. When repping your favorite logos add a pop of color with the Bella + Canvas 3001C Unisex Jersey T‑Shirt in orange to replicate orange peel (not too far off in our opinion, wink wink). Achieve the mosaic blue feel with the Next Level 3600 Unisex Cotton T‑Shirt in indigo. Or finally, try out that biscay green with the Bella + Canvas 3413C Unisex Triblend T‑Shirt in emerald green.
Conclusion
2020 is all about feeling casual with an added color for flair. Grab your favorite bright logoed hoodie, a pair of joggers and hit the town. Being fashionable can be hard but buying the right clothes is always easy with Shirtspace. Look to Shirtspace for your favorite fashion-forward blanks that you can slap a logo on today.
Comments
Joni Thurber01/29/2020 06:55 am
Yeah. Thanks Rick. I just read the article and was so impressed with how comprehensive it was. Then I read the comments. Great suggestions and great listening, Shirt Space!
Leave a Comment