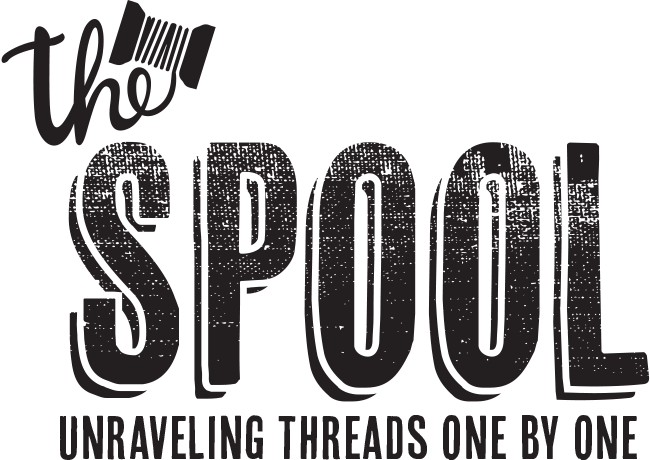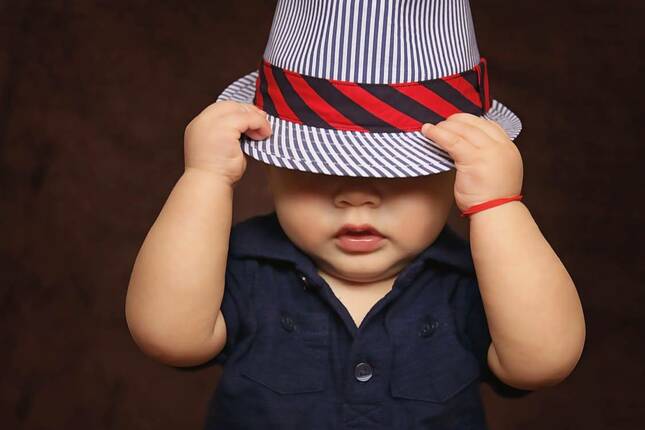 Trends for tots: What should your little one wear?
By ShirtSpace | Aug 23, 2019 | Updated Oct 23, 2020
One of the best things about little ones is their uncanny way of making looking good seem easy. Whether they're wearing an infant sized three piece tux or their very own birthday suit, their adorableness is effortless. As such, it's pretty simple to choose baby and toddler wear that'll inevitably look great, but it doesn't hurt to have a little guidance along the way. We've come up with a brief list of baby must-haves to keep your little one's cuteness at an all time high!
First and foremost, it's important to decide what the purpose is for your kiddo's clothes. Are you searching for plain creepers to wear underneath other clothes, an adorable top to pull together your daughter's first birthday look, a sporty jersey for a day at the park, or a warm option to throw on over all of the above?
Whatever the occasion may be, each recommendation is not only super cute, but is affordable too! After all, kids can be messy, but we also understand that parents and those who spend time with tiny humans, need something that is top notch and will withstand the busyness and wear and tear of figuring out this wild world we live in.
Without further ado, check out our must-haves below!
For those in search of casual tops to be worn as is or for layering too, check out our Toddler Vintage Heathered Jersey T-shirt  in sizes 2T- 5/6 and our Infant Vintage Jersey Bodysuit in 6MOS-24MOS. Each option comes in vintage hot pink, turquoise, red, navy, purple and many more. These tees and bodysuits are extremely soft, are offered in old school vintage colors, and can be paired with absolutely anything. Best of all, if you're looking for something to print your own unique baby friendly designs on- this is it! Whether your own child is your muse, you'll be gifting to a friend, or you plan to sell your goods at a local bazaar, these tops will not disappoint!
Because it's a rare occasion when you don't have to pack something for those "what if it's cold" kind of days, your best bet is to invest in a sweatshirt or hoodie of some kind. Many people prefer full-zip options so you don't have to tackle a crewneck in which you must finagle over your child's head, but there's certainly options for both.  
A couple favorites are the Toddler Full-Zip Fleece Hood and the Infant Full-Zip Fleece Hood in sizes 6MOS-18MOS. Both are classic style options that are extremely cozy and available in fun colors including raspberry, royal, heather, black, and many more. Even better, they wash well and will be something you'll definitely want to add to your hand-me-down pile!
Lest we forget, for those adventurous folks out there, check out the Rabbit Skins Toddler fleece sweatshirt in sizes 2T-7. This is also a comfy option that's offered in royal, pink, navy, black, and ash- but don't forget, it's a pullover. Consider yourself warned!
If you're on the hunt for sporty options to be worn at the playground or for a day of lounging around the house, a vintage baseball bodysuit and toddler baseball jersey is where it's at. All of the colors offered are classic, including vintage heather with vintage red sleeves, vintage heather with vintage navy sleeves, and many more. Best of all, it's humanly impossible for your special kiddo to not look ridiculously cute in either of these options!
Finally, for those of you searching for more specific gear for your little one, I've included some fun and a bit more obscure options below.
For some serious girly flair, check out the Rib Lap Shoulder Tutu Creeper in pink, black, white, and raspberry. Or, there's also the sassy Toddler Ruffle Tee in sizes 2T-5/6 in hot pink, lavender, light pink, and classic black and white. Both of these options are perfect for tea time, birthday parties, and any little princess in the making!
Last but not least, a outdoorsy infant camouflage creeper in green woodland and this out-of-this-world cute Tie-dyed Infant Creeper. Both options are quite unique and are ideal for that special kid looking to make a big statement in a little body!
Ultimately, whatever option you decide to go with, you can rest easy knowing that your special babe or fast-growing toddler will be adorable no matter what. Have fun picking the perfect pieces, because before you know it, your little ones will grow up into big kids and it'll be a whole different ballgame!
Good luck and happy shopping!
Leave a Comment
We take your privacy seriously and will not share or publish your email address.
This site is protected by reCAPTCHA and the Google Privacy Policy and Terms of Service apply.