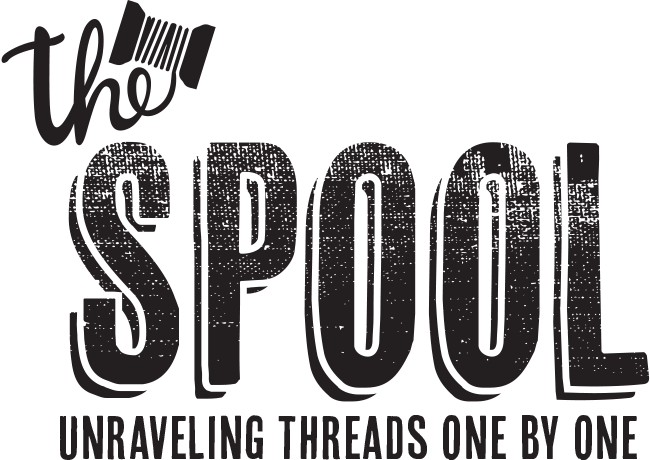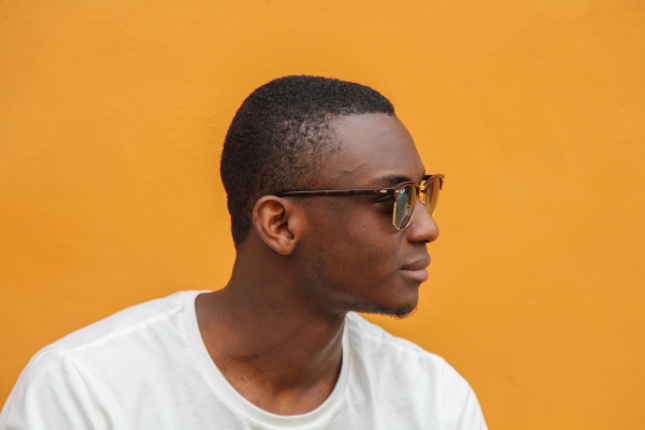 What Is a Crew Neck T-shirt?
By ShirtSpace | Aug 23, 2019 | Updated May 25, 2023
When you look at a white t-shirt, you probably don't think much about it. After all, it's just a basic piece of clothing that you've probably grown up wearing, right? Thanks to their simplicity and versatility, crew neck t-shirts are an essential part of every person's wardrobe. 
In this guide, you'll learn what a crew neck t-shirt is, the history and origin of America's most popular wardrobe staple, and when and how to properly wear one. 
The History Of The Crew Neck T-Shirt
A crew neck is a variation of the classic t-shirt which has a round, collarless neckline. Although there are many other style t-shirts, crew necks have been around for over a century, maintaining a classic and simple style. 
For such a basic piece of clothing, it might be surprising to learn that it's full of history. 
The crew neck comes from a nautical origin, where oarsmen and boatmen had popularized the style of a simple white t-shirt. The actual name "crew neck" comes from the crew that operates a ship. Stevedores and miners later adopted the crew neck, but there's a lot more history to the crew neck t-shirt than that. 
Union Suits
The t-shirt evolved from undergarments used during the 19th century when the one-piece "union suit" was split into two garments. Miners and stevedores mainly wore them for convenience in hot environments. As time went on, farmers and agricultural workers adopted the basic crew neck because it fit comfortably, was simple to clean, and inexpensive to buy. 
The U.S. Navy
In 1913, the United States Navy began issuing a basic white crew neck t-shirt as a required undergarment to be worn under their uniforms. These t-shirts were nicknamed "gob" shirts, which was a slang term for "sailor." 
The crew neck t-shirt eventually became fashionable to wear after a day of work, or at work parties when sailors didn't want to change out of their uniforms. 
American Football Players
In 1932, the crew neck t-shirt was adopted as the primary undergarment beneath uniforms for American football players. The crew necks were ideal because of their fit and inexpensive bulk price. The cotton material also absorbed sweat and helped prevent shoulder pads from chafing their skin.
Retail 
Although crew necks had been popular in the Navy for decades, it wasn't until 1938 that Sears began advertising the "gobs" for 24 cents per shirt. The only differences were that the retail giant nicknamed these as t-shirts due to their "T" shape.
Everyday Clothing
In the 1930s during the Great Depression, t-shirts were the default garment for farm and ranch chores in the south and midwest. In urban areas, it rose to popularity as an undergarment.
Decades later, after the 1951 movie A Streetcar Named Desire, crew neck t-shirts skyrocketed as a common piece of clothing. After this, school-aged boys often wore them during chores or while playing outside, eventually wearing them as everyday clothing. 
Common Crew Neck Styles & Fits
Crew necks are responsible for the versatile cuts and styles that we find in t-shirts today. Aside from crew necks, other styles include v-necks, scoop necks, henleys, and collared shirts. Crew necks themselves typically come fitted, loose, or muscle styles.
Crew Neck vs. Scoop Neck
Both crew necks and scoop necks have a similar shape in their collar, so it's not uncommon to confuse the two. But the difference is simple: crew necks are higher up and more snug against the neck, while scoop necks are low and have a wide, u-shaped neck, generally showing more collarbone. 
Crew Neck vs. Undershirt
Since most crew necks evolved from undergarments, it's easy to assume that these terms are interchangeable. But you might be wondering next time you're shopping if there's a difference between a t-shirt and an undershirt. 

Surprisingly, the answer is in the fabric. Most undershirts are crew neck t-shirts, so in this way they are interchangeable — but undergarments are distinct based on the thickness of the t-shirt. 
T-shirts that are designated as undershirts are likely to have thinner material than a regular crew neck, so it's not as thick or heavy when layering. Check the label for "undershirt" and feel the thickness of the fabric to help discern the difference. 
When To Wear A Crew Neck
A t-shirt with jeans is a classic staple that many people love. Some might even argue that it's more wearable as an everyday casual shirt as opposed to the newly popular v-neck. 
And although basic, it's easy to dress up a crew neck — it just depends on the pattern, style, and design. For those who are going for a semi-casual look, a patterned crew neck t-shirt and khakis are a great combination. They are also great for working out, doing yard work, as pajamas, or for a casual day at the office. 
And of course, crew necks are a go-to basic to wear as an undershirt, just like the old days!
Get Your Crew Necks From ShirtSpace
However you decide to wear your crew neck, it's best to get it from a place that promises high-quality t-shirts at competitive prices.
At ShirtSpace, we specialize in all styles and varieties of t-shirts, sweatshirts, and hats in reputable brands including Gildan, Next Level, Bella+Canvas, Hanes, American Apparel, and more. Thanks to our no-order-minimum policy, you can decide to order in bulk or just a couple at a time. 
Let's face it: buying with ShirtSpace is cheaper than buying in-store — and you'll be pleasantly surprised by the quality, rapid transit time, and huge selection. Check us out today and replenish your basics. 
Comments
SaraSamuel06/29/2022 07:36 am
This is so perfect and reliable for all the new individuals, but are also very fantastic and authentic.
Leave a Comment