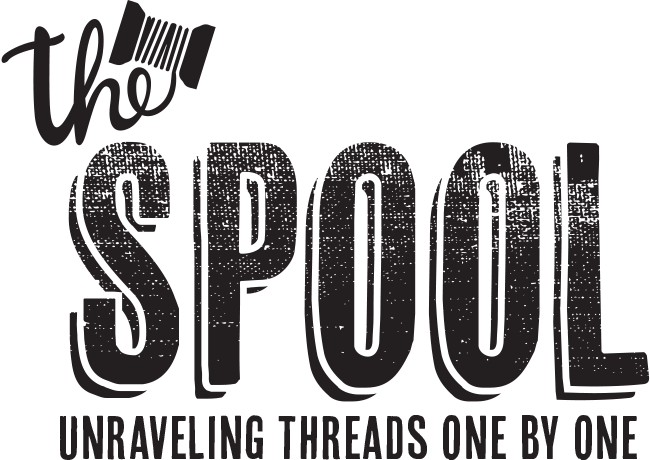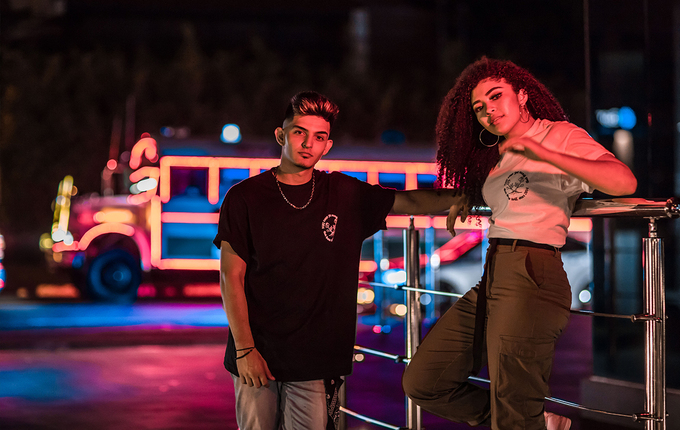 What Is a Longline T-Shirt?
By ShirtSpace | Aug 23, 2019 | Updated Oct 23, 2020
What boyfriend jeans are to women, longline t-shirts are to men. Sorry ladies, this trend's for the gents. If you're curious about why you keep seeing guys in threads that look like they're meant for Kanye West, we're about to explain the features (and intriguing benefits) of the longline t-shirt.
Women already know all about the longline t-shirt — in their world, it's called the tunic. This feminine association is why many men may approach the trend with caution, thinking it couldn't possibly work for them. 
You might be surprised to learn that when it's styled right, the longline t-shirt can complement a man's natural body structure because the length favors their more angular and boxy frames. Even stout, broader men can fill out a well-fitted longline t-shirt well because the hem tapers down and balances their broad shoulders. And Of course, you can also use the longline t-shirt as a strategic layering piece.
To understand the essentials of the longline trend, you have to separate the facts from fiction. If you keep an open mind, you'll find that the longline t-shirt provides a sleek, masculine cut. It's an ultimate addition to an urban, streetwear-inspired personal style. 
The Oversized Trend
Mythbusting time: Men, like women, want to be both comfortable in their clothing while looking classy and on-trend. Sweats seem a bit too casual and don't do anything to show off your frame. Sweaters are too comfortable, and polo t-shirts are meant for business-casual, at best.
What's a guy to do? Enter the longline t-shirt. 
We first saw this trend on celebrities like Kanye West and Justin Bieber. It wasn't long before the longline trickled down to us and, like letterman or varsity jackets and t-shirt dresses, joined the ranks of just-weird-enough-to-maybe-sort-of-definitely-work.
So what is a Longline T-Shirt
Longline is the name given to any style of clothing top that falls longer than the regular cut and is a part of the casual, oversized trend. It's the same fashion ethic that views hoodies as a viable clothing choice for Silicon Valley CEOs, and sees athleisure companies like Lululemon legitimizing the tights-as-pants trend. 
The hems of longline cardigans, t-shirts, and even button-ups fall well below the hips, extending to the thighs and, in some styles, hitting right above the knees. The exact length varies based on the look the brand is going for and the piece they're working with. 
A longline t-shirt that sits right above the knees, for example, is much more forgiving than a collared shirt. A collared shirt would have to be no longer than the mid-thigh or feature a hi-lo design (a higher hemline in the front with a longer "tail" in the back).
These longline features are about fashion, but in terms of function, these t-shirts are very handy for layering. These pieces can easily and stylishly accompany blazers, long cardigans, short bomber or leather jackets, or even be worn under a flannel or plaid-striped shirt. 
Perhaps it's the novelty of an uncommon look that makes a longline t-shirt such a bold choice. Or, perhaps it's the flexibility of the longline style that makes them seem like only a few can pull it off. Longline t-shirts exude a very definite sense of urban, streetscape, city-inspired "cool," but you don't need much to wear them. Simple, masculine accessories like dog tags, cross chains, wide-brimmed hats, skater shoes, and skinny jeans work best with longline t-shirts. 
You may think you need to have much confidence to wear it, but the truth is that useful styling tips coupled with an understanding of the different longline styles will help you slip into this comfortable number like a second skin. 
Different Types of Longline Styles
There are different types of longline t-shirt styles that you can incorporate into your wardrobe. The variety of lengths, cuts, and styles under the oversized trend umbrella allow you to pick a few pieces that will enhance your signature style and suit your overall body type. Let's take a look at the many faces of longline. 
Skater Fit
The "skater" fit, as the name implies, gives you a skater look. This longline style features cut-off sleeves, a broad shoulder and a tapered hem that is narrower at the hips. The skater fit longline t-shirt is comfortable, allowing for free movement, and it's perfect for summer. Pair with skinny jeans and Vans for a sleek, minimalistic look. 
Relaxed Fit
The relaxed fit longline t-shirt is all about the fabric. These t-shirts usually come in soft, Pima cotton and feature a design that is less structured and more comfortable without being too baggy.

Boxed Fit
Don't let the name fool you. The boxed fit longline t-shirt has a purpose, and it's not just a square, boxy cut. Boxed fit longline t-shirts are perfect for layering and feature longer sleeves that hit at the elbow. 
The shoulders are more square than a regular t-shirt and, rather than tapering down, and the hem is almost as wide as the shoulders. There's ample room underneath the t-shirt, allowing you to pop in a crisp shirt and pull the collars out of the crew neck. 
Hi-Lo
The hi-lo is so named for a higher hemline in the front, as compared to the back. The back hemline basses the button and can hit mid-thigh, while the front hit below the hips. Like the boxed fit, this effortless, casual look is perfect for layering, and the hi-lo variation makes it a t-shirt you can even wear during summer parties. 
Longline Cardigans
Longline cardigans are a longer length knit fabric that is unstructured and loose through the shoulders and sleeves. These are called "waterfall" or cowl designs, which provide a more relaxed vibe. Longline cardigans should be paired with slim-fit, lightweight t-shirts. Finish with either jeans or a pair of denim shorts for the ultimate cool. 
Longline button-ups
The biggest mistake you can make with longline shirts is to tuck them in. These shirts are intended to be seen and feature buttons up to the hips. After this, the shirt remains open, allowing you to move without restraint. The collar is usually high and looks best when buttoned all the way. Layer your longline shirt with a shorter longline t-shirt over the top or with a longline cardigan. 
Curved Hem
The curved hem longline t-shirt features shorter, almost capped sleeves that cut at the mid-upper arm and broader shoulder with a narrowed, tapered base. The curved hem longline can feature a crew neck but is sometimes designed with a wider collar, up to a boat neck, matching its boho, relaxed hemline. 
So there you have it: seven eclectic and fashion-friendly longline t-shirts styles to keep your look fresh and forward. Choose two or three essentials — such as a longline cardigan, a shirt, and a hi-lo — and use these pieces to build your signature urban-inspired style. 
How to Style Your Longline T-Shirt
Once you pick your preferred longline t-shirt fit, the question is how to style it so that it looks intentional, crisp, and, most importantly, masculine rather than messy. One of the most common fears around wearing a longline t-shirt is having the oversized fit completely overwhelm you. 
Luckily, there are styling rules you can follow to ensure that you're wearing — and owning — your longline look, rather than the other way around. Follow these five tips for longline t-shirt styling success. 
1) Keep It Simple
You won't see longline t-shirts with any embellishments. At most, you may see a funky, faded square graphic or a small, stylistic quote. Longline t-shirts easily dominate your entire outfit because of their length. 
To style this look, keep things simple. A pair of skinny jeans, a dog tag or long chain, and a simple pair of sneakers will do the trick. You don't need anything more. 
2) Wear It Casual
Even the hi-lo style, which is a little more interesting and dramatic than your average longline t-shirt, can be casual. You can keep things street-style by pairing the longline with a bomber jacket, a leather jacket, or a denim jacket for a layered, urban look. 
Where you can add to your look is through your accessories. Strap on a watch and a couple of bracelets and cuffs, or use multi-layered chains and a pair of wayfarers for a casual but classed-up outfit. 
3) Layer Up!
If you're layering with your longline t-shirt, you have plenty of options. You can wear a shorter, more structured jacket, coat, or cardigan over it or pair your longline t-shirt with a longline shirt that has a slightly longer hemline. 
You can even pair a longline t-shirt with an equally long, loose cardigan — a perfect pairing for a lazy Sunday brunch in the city. If you're layering, ask yourself what the occasion is and then style your pieces in length accordingly. 
4) Block Color
When layering your longline t-shirts, the key is to use longline pieces of varying lengths so that one peeks out over the other. 
However, if you're pairing longline pieces of the same length together, you need to use some good, ol' fashioned color blocking. For example, you can wear two hi-lo longline t-shirts over each other, as long as both are bold, bright, and complementary block colors. If one is pure white, the other should be pitch black. 
The colors will overlap and peek through the hi-lo slits at the side, allowing you to play with your style without looking sloppy. 
5) Use the Shoe
The always simple, never-busy longline t-shirt doesn't need embellishments. Instead, it relies on accessories like chunky gold jewelry, farmers' hats, and bold, street-style sneakers and kicks to show off your style loud and proud. 
If you're a kicks' connoisseur, this is your moment to shine. Pull out your graphic sneakers and allow the simplicity of your outfit to draw an admiring onlooker's eye where it belongs: your high-tops, vintage shoes. Just make sure to skip the stops and leave a gap between the hem of your tapered pants and the mouth of your shoes. If you're going for boots, stick to the skinniest pair of jeans you can find and leave them unlaced at the top.
Conclusion
The true beauty of the longline t-shirt is its inherent creativity. You can pair this rebellious yet relaxed piece with many contrasting staples — skinny jeans and fitted trench coats, for example — for a city-ready look.
Avoid the tendency to over style because the longline t-shirt is itself a style statement. Instead, invest in some riveting, high-end, and hip-hop-inspired accessories. The key is to find a length that matches your height. 
Rather than unflattering and baggy, the right longline t-shirt can amplify your street cred and personal style. Don't be afraid to experiment with this piece because its power lies in its simplicity. Just pair it with tapered pants or jeans and be out the door in two seconds flat. 
Comments
ShirtSpace08/18/2022 05:04 pm
To answer your question on where you can buy a shirt that is at least 35" in length, at www.shirtspace.com, we offer a handful of long tees that are this length, but this also depends on what size your son typically wears. Here are the shirts that are 35" or longer (in their corresponding sizes) Port & Company PC55T Port & Company ® Tall Core Blend Tee 2XLT 35" 3XLT 36" Port & Company PC61T Port & Company ® - Tall Essential Tee 2XLT 35" 3XLT 36" Port & Company PC61PT Port & Company ® - Tall Essential Pocket Tee 2XLT 35" 3XLT 36" Port & Company PC61LST Port & Company ® - Tall Long Sleeve Essential Tee 2XLT 35" 3XLT 36" Port & Company PC61LSPT Port & Company ® Tall Long Sleeve Essential Pocket Tee 2XLT 35" 3XLT 36" Jerzees 29MT Adult Tall 5.6 oz. DRI-POWER® ACTIVE T-Shirt 3XLT 35" Gildan G200T Adult Ultra Cotton® Tall 6 oz. T-Shirt 3XT 35.5" Hanes 518T Men's Tall 6.1 oz. Beefy-T® 2XT 36" 3XT 37" 4XT 38" Berne BSM38T Men's Tall Lightweight Performance T-Shirt 3XT 35" 4XT 36" We hope this helps! Please feel free to reach out to our friendly Customer Service Team if you need further assistance. We are here to help!
Leave a Comment