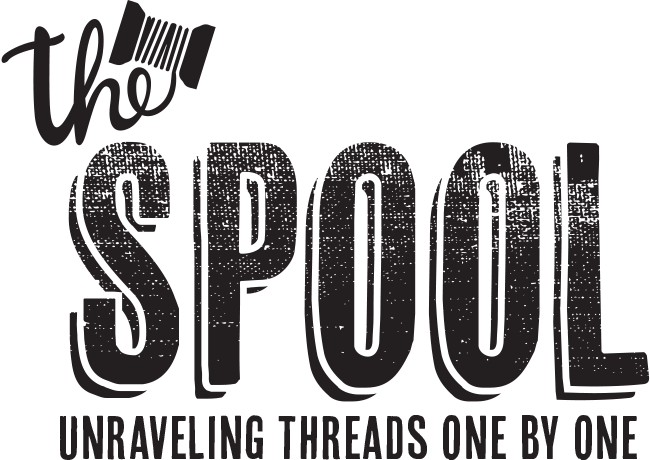 What Is a Raglan T-Shirt?
By ShirtSpace | Aug 23, 2019 | Updated Aug 15, 2023
/p>
Classic, cool, and clean: These are the hallmarks of the essential raglan sleeve t-shirt. This creative and rather nostalgic wardrobe staple has a long and interesting history that takes us from its wartime origins into a modern-day fashion statement.
Today, raglan sleeve shirts are adaptable enough to make their mark on sweatshirts, pullovers, and so much more. Whether you're a fan of the major leagues or you're a sartorialist with a flair for color-blocking, the raglan sleeve proves that comfortable threads are still relevant to personal style.
Unless you are a seasoned screen printer, you probably don't know exactly what a raglan tee is and why it's a current cult favorite. After today, you will. Let's formally introduce you to the raglan t-shirt.
What Exactly is a Raglan T-shirt?
The name raglan comes from the style of the shirt rather than the fabric it is made out of. These tees are characterized by having sleeves that extend all the way to the collar and neckline, rather than ending at the shoulder. The sleeves of the raglan tee are generally a different color than the rest of the shirt.
Originally, a raglan t-shirt was a white shirt with a three quarter length sleeve that was either red, blue, or black. Luckily, designers and t-shirt manufacturers are getting more creative and are giving the public a lot more options. Screen printers and non-decorators alike can now get raglans in short sleeve, ¾, and long-sleeved styles with multiple color options for both adults and kids. Raglan t-shirts are even available for our four-legged friends!
A Brief History of the Raglan Tee
The history of the raglan shirt has some surprising origins. During the Battle of Waterloo in 1815, Lord Raglan wore a coat with this continuous style of sleeve to allow for more seamless and unrestricted movement. However, he only had this style fashioned after he lost his arm to amputation. Raglan needed more room to swivel and wield a sword during this decisive battle, and the style has lived on since. 
Today, the history of the raglan shirt takes us to a team of a different kind: Major League Baseball. Worn under the team jersey, the raglan tee is also known as the baseball tee for its association with this team sport. 
Since it doesn't have a shoulder seam, baseball players can easily pivot, bat, and lift wearing a raglan sleeve. A freer range of motion allows them to gather the momentum they need to crack the ball out of the park. As an added bonus, the easy color blocking means the main part of the t-shirt can remain white while the sleeves and shoulder can feature the team's main color.
How a Raglan Sleeve Differs From All Others
You can trace the popularity of the raglan sleeve to its unique and rather genius construction. It's a sleeve type that is different from other common sleeves, such as the drop sleeve or the set-in sleeve. You can distinguish between the three by the stitching method and the location of the seam. 
As the name suggests, a "set-in" sleeve is not continuous. Instead, it is set into the larger frame of the t-shirt or sweater through the stitching. However, it is an entirely separate piece that must be attached. 
This comes with its own limitations and benefits. A drop sleeve is similar to a set-in sleeve as it features a seam from the underarm to the shoulder. However, a drop sleeve's seam cuts diagonally and ends at the upper shoulder, almost at the arm. The resulting fit is more relaxed than a set-in sleeve.
The raglan sleeve, by contrast, is a continuous part of the fabric that extends from the collar of the t-shirt or jacket to the underarm. This creates an interesting seam or "cut" against the frame of the garment. 
It also provides a much more comfortable and relaxed fit, which is why the raglan sleeve is a hallmark of sporty, athleisure tops or more casual t-shirts. However, you don't need to mistake its comfort for lack of formality. The raglan sleeve can very stylishly blend into a collared shirt or even a Henley tee. 
Fit and Fabric
While the sleeves are an iconic feature of the raglan, the fit and style are largely responsible for its popularity. Its relaxed and comfy fit is perfect for everyday casual wear and sportswear too. You often see it worn in one of America's favorite sports, which is why the raglan is affectionately nicknamed the "baseball t-shirt".  
Raglan shirts come in a variety of different fabric blends. Most are a mixture of polyester and other fabric. Commonly, the polyester is mixed with cotton, but you can also find these tees in 100% polyester, 100% cotton, and fleece blends.
Six Popular Raglan Sleeve Variations
A combination of the demands of modern-day style and function has seen an explosion in raglan sleeve types. As the quintessential and highly functional sleeve began to be worn off the baseball pitch, it was only a matter of time before designers created variations of raglan sleeve types. 
1. Straight Seam
Straight seam raglan, as the name suggests, is the original seam for this style of t-shirt. It runs from the underarm to the curved corners of a crew or round neckline. 
2. Semi-Raglan
The semi-raglan sleeve looks great on men with well-defined shoulders or for those who want to show off their shoulders with more definition. Semi-raglan sleeves begin at the underarm, just like the straight seam raglan, but have less of a curve. They're nearly vertical in their rise to the neckline and actually hit on the shoulder, rather than the neckline. 
3. Raglan Yoke
Raglan yoke-style t-shirts and tops are a highly creative way for women to color block or create the illusion of a two-piece, layered shirt. The raglan yoke sleeve extends from the underarm, across the chest, above the bust area, and continues to the other end. The entire collar and sleeve set area are part of one single piece of continuous fabric.
4. Zero Raglan
The zero raglan gives t-shirts, shirts, and raglan sweatshirts a modern and minimalist look. The seam begins at the underarm, as expected, but rises to hit right at the point where the neckline and shoulder meet. 
5. Raglan Gathered
Raglan gathered sleeves are for individuals who like some texture and drama in their personal style. The seam is stitched in a way where there are gathers between the shoulder and the seam. However, the seam itself is a straight seam raglan stitch.
6. Saddle
Finally, the saddle sleeve variation is a popular one for women's tops and blouses featuring a raglan sleeve. While the straight seam rises in a straight line, the saddle variation of a raglan sleeve curves aesthetically. The seam begins at the underarm, curves, and then runs parallel to the shoulder, before ending in the corner of the neckline's curve.   
Five Functional Benefits Of the Raglan Sleeve
There's a reason why raglan continues to be such a widely-used sleeve type in both formal looks and casual wear. Designers can get really creative when they play with color, stitching details, and sleeve variations. For wearers, however, the benefits of raglan sleeves are the perfect combination of fashion and function.
Freedom of movement — Since it was originally designed to allow a greater range of motion, the benefit of raglan sleeves is its natural, flexible shoulder movement.

No shoulder seam — The lack of a constricting shoulder seam is a significant benefit of raglan sleeves. If you have well-defined shoulders, the raglan sleeve will show them off without the interruption of a stitched seam.

Wider underarm fit — With a wider underarm fit, the raglan sleeve easily accommodates a variety of different body shapes and sizes.

Casual look — Raglan sleeves are naturally relaxed, sporty, and casual about raglan sleeves. However, additions such as Henley collars, buttons, and subtle stitching details can make a casual looking top quite formal. 

Easy to layer — The relatively relaxed fit and stylish color blocks make the raglan sleeve the perfect companion for a layered fall look. 
The Raglan Look Goes Beyond T-Shirts 
As the raglan sleeve increased its visibility on celebrities and style icons, its creativity quotient rose as well. The sleeve became a signature "look" for those who love casual threads and prefer to spend their everyday style capital on athleisure wear. 
The adaptability of raglan sleeves doesn't stop at t-shirts. It's in such high demand that designers began to opt for this seam when crafting casual raglan sweaters and sweatshirts, raglan pullovers, and even raglan cardigans. 
With the raglan sleeve, you can play with a variety of other factors such as thread color for a seam that stands out, button-downs, and Henley collars. Raglan sweaters are especially popular because they give individuals looks for comfort the added benefit of a higher range of motion.
Price Points of the Raglan Tee
One of the greatest things about raglan t-shirts is that they are available at wholesale prices and fit into almost anyone's budget. With a variety of brands to choose from, you're sure to find something that will work for you.
If you are looking for the most affordable option, check out Gildan. You can snag a raglan t-shirt for under $7. Our personal favorite is the Gildan G570. It is made with 100% cotton preshrunk jersey knit and comes in 14 classic color combinations. Even better, the convenient tear-away tag makes it perfect for screen printing.
American Apparel raglans come in at the highest price point, but for good reason. They are made to last, hold a great print, and come in a variety of different fabrics and colors. The American Apparel BB453W is a great choice if you are looking for everyday wear but still want a bit of fashion too. Adult American Apparel raglans start at around $13.
If you're on the hunt for a raglan that is priced in between Gildan and American Apparel, check out Next Level raglans or Bella Canvas raglans.
Next Level raglan t-shirts are lightweight and available in a variety of fabrics that make them the perfect tee for everyday wear, sports, and screen printing. The current crowd-pleaser is the Next Level 6051, popular for its unisex fit, soft feel, and wide range of sizes. Most Next Level raglan t-shirts are under $13.
Next up, Bella+Canvas raglans are the perfect mix of sporty yet fashionable and feature side-seamed construction for a flattering fit. These super comfy baseball tees usually start at around $8. The Bella + Canvas 3200 is one of the most popular raglans on the market and is at a price that's hard to beat.
So Why Should You Choose a Raglan Tee?
The real question is why wouldn't you choose a raglan tee? Raglan shirts are made to fit comfortably and allow for movement. Their unique sleeves make for an eye-catching fashion statement that is customizable or can be worn as-is. And, as a timeless tee that has been around for decades, raglan tees hold great prints, are always a crowd-pleaser, and will continue to stand the test of time.
Comments
ShirtSpace08/18/2022 06:31 pm
Hi, Fred! We have some ¾ sleeve tees, but the majority of them are raglans. If you are looking for a particular color combination, there are many options to choose from, once you go click a single product and selection of one of the color options. We also made a YouTube video about raglans that calls out some of our favorites. You can view this video here: https://www.youtube.com/watch?v=-Zu2eRnby6I&t=259s Here is our full selection of shirts that have a ¾ sleeve: https://www.shirtspace.com/t-shirts/3-4-sleeves?per_page=80 Here is our selection of raglan sleeve sweatshirt: https://www.shirtspace.com/sweatshirts/raglan?per_page=80 We do not do custom orders when it comes to colors, but we hope our large selection has what you need. If you require further help to find shirts and sweatshirts that fit the color palette that you are aiming for, feel free to reach out to our knowledgeable and friendly Customer Service Team that can help make your shopping experience even smoother. We also noticed that your email address ends in ".ca" indicating that you might reside in Canada. We are not set up to ship to Canada, unfortunately, so we wanted to bring that up.
Leave a Comment