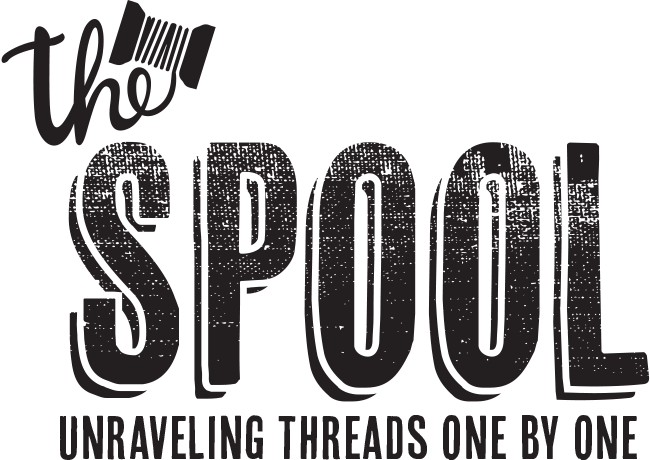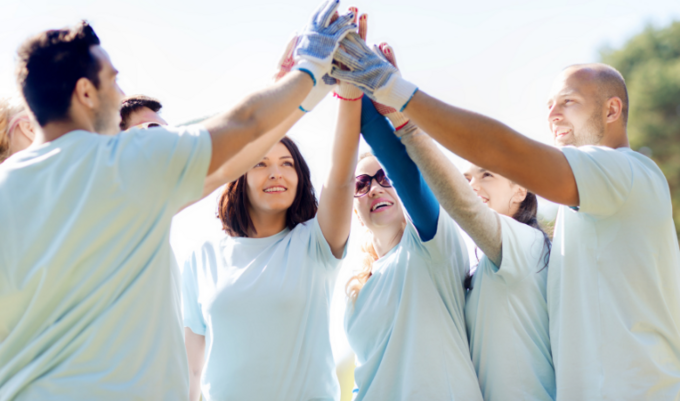 What is a Unisex T-Shirt? 
By ShirtSpace | Aug 23, 2019 | Updated Dec 17, 2021
As fashion evolves, so do the styles, fits, and cuts created by apparel manufacturers. Innovation is happening, new things are being created, and old ones are beginning to change. As a result of these changes, peoples' "faves" are also changing. And with that comes the breakout of the unisex tee as one of the new favorites.
What is a Unisex T-Shirt?
A unisex shirt is exactly what it sounds like — a shirt that is made for both genders. Unisex shirts differ from women's shirts as they can either be unfitted for a traditional, classic fit or structured for more of a retail fit. Women's shirts, on the other hand, are typically form-fitting and are designed to taper and hug the body. Alternately, unisex shirts resemble men's boxy style tees with longer sleeves to cater to both genders and are branded in a way to appeal to both men and women.
What are the Benefits of Wearing a Unisex T-Shirt?
You may think a t-shirt is just a t-shirt, but different fits offer different benefits. You should be choosing the fit of your shirt based on what you will be using it for and how you would like it to feel. Unisex shirts are beneficial if you are looking for a shirt that is super comfy, with a relaxed and straight fit that's great for both activity or a casual Saturday at the farmers market.
Unisex T-Shirts are Great for Screen Printing
Yep, we said it. And we'll say it again. Unisex shirts are great for screen printing. They are made for both genders, so by printing on unisex shirts, you not only reduce the number of screens required for the job but also the number of styles in your shirt order. Decorating unisex shirts is both easier on screenprinters and their customers as it streamlines the shirt selection process and pleases the entire crew.
What Kind of Styles and Fabrics do Unisex T-Shirts Come in?
Lucky for all of us, unisex shirts come in a variety of styles. Unisex tank tops and t-shirts are some of the most popular styles, but sweatshirts and sleeveless shirts are growing in popularity. Some of our favorite unisex tees include the Bella+Canvas 3001CVC and the Bella+Canvas 3001C. Affordably priced and retail-inspired, Bella+Canvas nailed it on the 3001!
When it comes to fabrication, unisex tees are most commonly found in cotton, cotton blends, and tri-blend fabrics. If 100% cotton is your style, check out the Next Level 3600. It's available in 31 colors and rivals the Bella+Canvas 3001 in popularity. If a blend is calling your name, don't miss out on the Threadfast 100A 60% cotton 40% polyester shirt or the Bella+Canvas 3650 50% cotton 50% polyester shirt. Both of these blends offer the perfect balance of comfort and fashion at a price point that won't break the bank.
Unisex T-Shirt Pricing
Unisex shirts run very similar in price to men's tees and are usually a bit lower in price than women's styles. With that in mind, competitive prices make unisex tees a excellent option to save money and maintain your margin on your next event or screen printing job.
What's Not to Love?
Honestly, what is not to love about a unisex tee? They are comfy, come in a variety of styles and fabrics, and they are amazing for printing. It is time to snag one for yourself.
Comments
Neha Mehta03/17/2022 01:57 pm
Great Post! Well, do check out these wonderful unisex t-shirts by Indian Mouth and Foot Painting Artists (https://imfpa.org/). The designs on these unisex t-shirts are reprints of actual paintings made by specially-abled artists who cannot use their hands.
ShirtSpace10/18/2022 07:45 pm
Hi Neha! Thank you for reading our blog and taking the time to comment!
Leave a Comment
We take your privacy seriously and will not share or publish your email address.
This site is protected by reCAPTCHA and the Google Privacy Policy and Terms of Service apply.