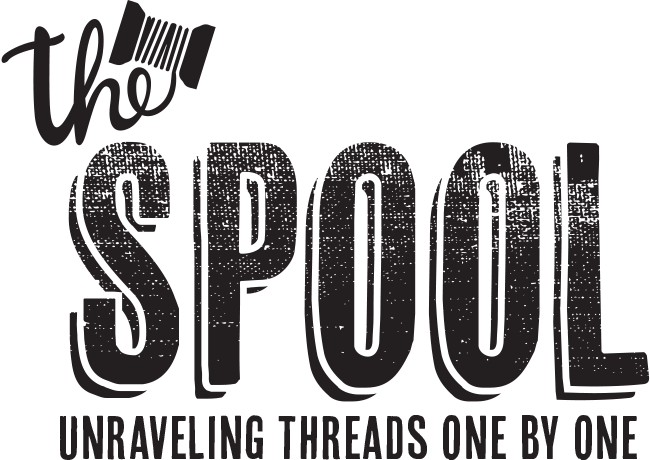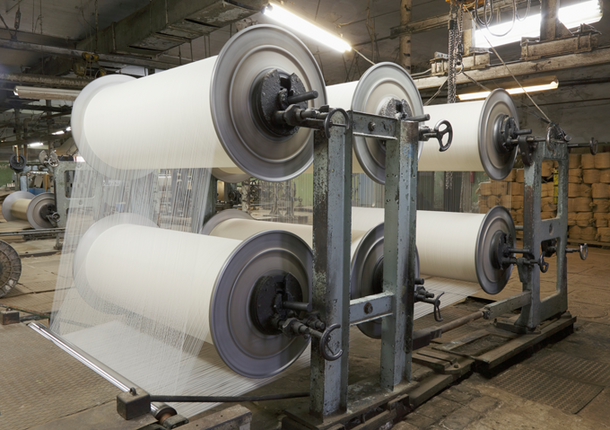 What Is Combed Cotton?
By ShirtSpace | Sep 12, 2019 | Updated Jun 16, 2023
Why Combed Cotton is Superior
The evolution of cotton as apparel dates back nearly 5,000 years to the Nile Valley in Egypt.  Egyptians were the first humans to engineer cotton to be used for clothing. The Cotton plant first came to the United States before the pilgrims did, arriving in 1556, where it was planted in Florida. The popularity of cotton continued to grow across the southern United States for the next several decades and although the popularity of cotton bloomed, the process of turning it into fabric stayed relatively the same.  Until 1902, when Englishman Nasmith developed the process of combing, not just his hair, but also cotton. He patented the process and the machine became known as the Nasmith Comber. 

Hero Image Credit: Mint_Images
But Why Comb The Cotton?
Cotton is a soft, absorbent fiber, and it excels at keeping the body cool during the summer and warm during the winter, making it the perfect fabric for clothing. Cotton has not only been the fabric of our lives since 3000 BC but continues to be #1 the fabric of our lives today.
When combing came into play, it made the cotton softer and even more lovable. Given the state of cotton today and with future advances in manufacturing, there's no doubt it will continue to be the #1 fabric of our lives for the next 3000 years. 
In this blog, we will explore combed cotton and why it provides the ultimate softness. So let's jump right in: 
What Is Combed Cotton? 
Combed cotton is a softer version of regular cotton. It's made by further treating the cotton after it's been picked, then spun into yarn. Because of the added work and higher quality that is added to the cotton, combed cotton is usually more expensive than regular cotton. It is often used for t-shirts and other forms of textiles. 
With Combed Cotton being superior in softness and more durable than regular cotton, let's dive into how it's made. 

Image credit: Mint_Images
What Is Combed Cotton's Manufacturing Process? 
To understand the manufacturing process of combed cotton, let's first touch on the manufacturing process of regular cotton. To make regular cotton or "conventional" cotton, the cotton is first harvested. From there it is cleaned, and the seeds are removed. This is where the carding or combing of the cotton comes into play. Conventional  is spun into thread at this stage. Combed cotton has an extra step. Of course, that extra step is combing the cotton.
Combed cotton is softer than regular cotton because it doesn't have any impurities or short protruding threads as they have been combed out. Combed cotton is also stronger than regular cotton because the combing process removes short fibers, which are prone to breakage.



Image credit: Mint_Images
Let's break down the step in creating combed cotton thread: 
Fibers are separated and roughly lined up, so they are all facing the same direction. 

Next, these aligned fibers are divided into slivers, which are then spun into thread or yarn.

Fine brushes (combing) are then used to pull out any remaining impurities as well as any short cotton fibers. 

About 15% of the original volume is removed, leaving only long straight strands that have been evened out and aligned 

Finally, these strands of Combed Cotton are spun into thread or yarn. 
The process sounds pretty straight forward and honestly, we're kind of surprised someone didn't come up with it before 1902! It's also surprising that not all cotton is
combed, but it's not, so let's get into why combed cotton is superior.


5 Benefits to Wearing Combed Cotton 
1) Combed Cotton is Soft and Breathable
Because it doesn't have any impurities or short protruding threads Combed cotton has more softness and breathability than even regular cotton. Combed cotton also pairs nicely with other fabrics for this reason. This is why you will often see blended shirts like a polyester/cotton blend using combed cotton. 
2) Combed Cotton is Stronger than regular cotton
During the combing process, the short fibers have been removed. This makes the fabric stronger as the long stands have been spun together to create a long tight thread that is less likely to break. The short fibers were the proverbial "weak link" in the chain, and the combing process has removed them. 
3) Cool in the Summer, Warm in the winter
It's hard to find a fabric that is perfect for all occasions. Cotton is not only being breathable during those hot summer months, but it's also known for holding in heat during the winter. This trait is due to its absorbency characteristic, pulling the cold moisture away from your body. 
4) Great for adults and kids alike
Cotton starts from a flower and grows into a fluffy ball, before ultimately being spun into the soft fabric that we love. We all love natural fibers. They work well with our skin. We love them for our kids, and to be honest we love them for ourselves too. The combing process helps remove impurities, making it even softer.   
5) It's Easy to Care For
With its easy care instructions, and holding its color well, your cotton tee can be washed over and over again. Cotton can have a tendency to shrink, but as long as you do not wash it in hot water you should see no problem with that. 
To make sure we're all on the same page, let's dive into those care instructions.



Image credit: detailblick
Caring For Combed Cotton 
Cotton can sometimes be a touchy fabric if not cared for properly, make sure to use these best practices to ensure your cotton holds up over time: 
Machine wash in cold or warm water: Cotton can handle being machine washed, but to reduce the amount of shrinkage, you will want to avoid hot water.

Special instruction for decorated tees: Screen Printed tees or other decorative items will always need to be machine washed cold, inside out and hung dry. This will ensure that the decoration is not harmed or fades too quickly.  

Use a normal wash cycle: To ensure the fabric stays new, you will want to use a regular wash cycle, tumble dry on low, and remove from the dryer immediately to avoid wrinkles.

If wrinkles appear: Use iron or steamer to remove them. 
Conclusion
Combed cotton provides an added bonus to cotton that we all just love. Even though there is added work and cost involved, we feel it's totally worth it. Combed cotton is stronger, softer and an easy fabric to care for. There's no reason you will not want to wear it every day. 
Combed cotton is only going to increase in popularity. At ShirtSpace, we offer shoppers the latest in cotton t-shirts, sweatshirts, polos, and more. Take advantage of the benefits of combed cotton at ShirtSpace's wholesale prices. Browse our combed and conventional cotton tees online today.   
Comments
ShirtSpace08/18/2022 06:23 pm
Hi, Norma! You can make purses and hats out of cotton canvas (see these products for reference). Cotton t-shirt material could technically be made into a bag, but will not be as nearly durable in terms of product-life and ability to hold very much weight. For cotton hats, cotton twill is a common material used for trucker caps and baseball caps. Other types of hats that use cotton include bucket hats, knitted beanies (requiring cotton yarn) and visors. Because of the wide variety in types of hats that you can create with cotton material, the type of cotton really depends. For examples of hats made solely from cotton, see here. We hope this helps clear up which types of cotton are suitable for these apparel items. Please feel free to reach out to our Customer Service Team if you have any further questions about cotton clothing or accessories.
Leave a Comment