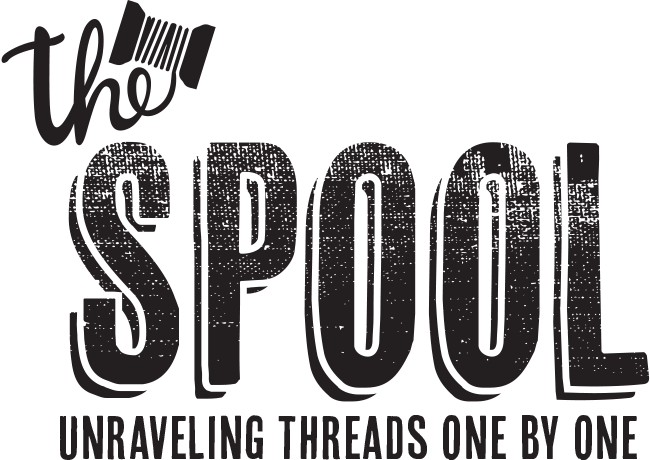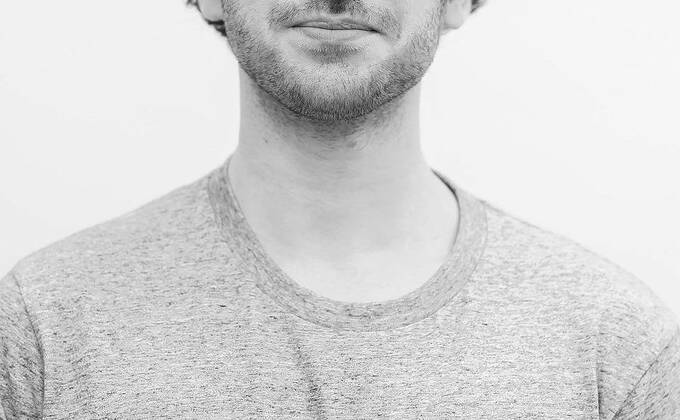 What Is Modal Fabric?
By ShirtSpace | Aug 23, 2019 | Updated Aug 15, 2023
Why Modal Fabric is the Modern T-Shirt Blend Of Choice
The fabric of the future is here to stay, and it's not the shiny spandex-lycra combination that you may see in sci-fi movies. Instead, the fabric of the future is all about offering its wearers a combination of flexibility and fit. 
In the age of activewear, a new generation of eco-fabric called modal is ruling the closet, and it's at the forefront of the consumer preference for lightweight and durable clothing. 
Modal clothing is eco-friendly, water-absorbent, easy to drape, and highly functional. You can craft chic blouses from modal blends or relaxed fit t-shirts with equal ease. It's also easy to blend modal with other fabrics like cotton, viscose, and elastane. 
The best part is that modal resists shrinking, and it's easy to wash. This makes it one of the most travel and sport-friendly fabrics that are also "bio-based." In other words, this high-performance material is not totally synthetic or purely technical. 
In this post, we'll explore more about this awesome fabric and why it's here to stay. Let's jump in:
What Is Modal Fabric?
Modal material is a naturally soft, smooth, bio-based fabric made from plant pulp. Modal began in Japan in 1950 and falls into the "Rayon" category of fabrics. By the late 1960s, Austrian chemical company Lenzing AG manufactured modal for the mainstream and marketed it as "artificial silk." There was a need for a fabric that did it all, and modal was the winner. 
The fabric's primary mode was underwear, but it has recently penetrated the t-shirt, blouse, and even houseware categories. It's easy to see why consumers and fashion manufacturers love modal fabrics so much. 
Since modal is part of the rayon category, it shares many of its characteristics: 
soft to the touch

flows seamlessly 

feels incredibly luxurious
However, modal is far more durable and flexible than rayon and is closer to athleisure favorites like viscose and lyocell. Modal also plays well with cotton, since it resists pilling and shrinkage.
One of the most appealing features of modal is its eco-friendliness. A lot of sustainable brands are moving toward using modal to show their conscious effort on leaving a positive footprint on the environment. This material is not only good for the environment, but also is a contender amongst fabrics we all know and love, like cotton. Having modal be an option in the fashion industry is something we should all be excited about. 
What Is Modal Material's Manufacturing Process?
Modal is a bio-based fabric, meaning it's made from the pulp of beech trees. Its unique production process uses about 10 to 20 times less water than cotton production, making it a very eco-friendly option. 
The resulting fiber is a soft and durable thread that produces a fine knit. In fact, there are even lighter versions of modal fabric known as MicroModal and Modal Air, which are manufactured by Lenzing. These end products are even softer and feel more luxurious.
The production process is not complicated, but it's a lengthy one:
Producers will harvest beech trees, turn the logs into wood chips, and then work on reducing the chips to pulp. 

The pulp is then purified and converted into a soluble compound. The manufacturing process extracts cellulose from the pulp, which forms sheets. The sheets are soaked in sodium hydroxide. 

Cellulose sheets are broken into smaller pieces and then soaked for a second round in carbon disulfate. This chemical compound produces sodium cellulose xanthate. 

Cellulose xanthate gets a second round of sodium hydroxide application. At this point, it's in liquid form. The liquid is put through a spinneret, a device with numerous holes. The liquid is forced through these small holes to create fibers. 

These semisynthetic fibers are next soaked in sulfuric acid to form thread or yarn. From here, the process is quite similar to naturally-woven threads. Once the yarn is washed, it gets bleached, dried, and loaded onto spools. 

Then modal fabrics comes together when the yarn is woven into fabric. 
In recent years, the production process for modal fabrics has vastly improved, allowing the Lenzing company to recover up to 95% of modal's production materials. The result is that this semisynthetic form of rayon leaves a positive environmental footprint, despite its multistep manufacturing process. 
Benefits to Using and Wearing Modal Material
Today, you will find modal clothing is blended with a variety of other synthetic and natural threads. It's quickly taking over niche clothing segments like outdoor-friendly camping t-shirts, trendy travel wear like dresses and jumpsuits, bathrobes, and even bedsheets. 
The sheer range of uses should tell you how flexible modal truly is. Besides this, it comes with several benefits that allow consumers to feel comfortable and well-dressed. 
5 Frequently Asked Questions About Model Fabric
1) Is modal soft and breathable?
Like cotton, modal is soft and smooth to the touch, besides being highly breathable. It's also very adaptable, working well when blended with other natural fibers like cotton and wool. These blends can provide insulation for the wearer while still maintaining a luxurious texture. 
Pro-tip: If you're trying to choose between modal and viscose, decide what your intended use will be. Modal fabric is also known as a "high wet modulus rayon." This means that the fibers remain strong, even when wet, and the fabric won't lose its shape. The same is not true for viscose. Viscose is ideal for workout gear, but it's not as light or breathable as modal, so it may not be as useful for everyday use.  
2) Does modal fabric drape well for a custom fit?
Modal fiber offers a flattering fit for its wearers. It's easy to cut the fabric into asymmetrical shapes that look relaxed but romantic. This easy draping effect makes modal t-shirts a favorite for brands looking to help shoppers decide a fabric that will work hard while looking good. 
Often, conscious consumers want to cull their wardrobe, so they're much more likely to pick a t-shirt that can transition between athletics and leisure. Modal clothing helps maintain fashion and function.
3) Is modal fiber water and moisture-absorbent?
Over the years, Lenzing's manufacturing process has made modal fiber 50% more water-absorbent. Rayon fabrics already have natural moisture-wicking properties, but the added feature of water-absorption is why so many outdoor brands rely on the blend of viscose, modal, and wool to create thermal clothing that is shapely and athletic. Like rayon, modal has micropores within the fabric that absorb both sweat and water upon contact. 
4) Is modal fabric ideal for everyday use?
Blouses and t-shirts made from modal material have an easy and relaxed fit. The fabric is typically subtly shimmery or shiny and bright, and this adds to the style of the top without any extra frills. Modal looks a lot like silk, so it's perfect for casual tops that need to look like blouses that you could wear to work. As a bonus, it's known for being pill and wrinkle-resistant. 
Alternative 4400HM Men's Modal Tri-Blend T-Shirt
Despite its beautiful draping, modal is still very durable. Its tight weave and long fibers make it the obvious choice for housewares and clothing garments. 
5) Will modal shrink when dried?
Modal fabric will not shrink. The fabric's cellulose fibers are designed to maintain color and fit even when washed in warm water, and won't shrink. The fit, vibrancy and deep colors of a modal t-shirt or top will remain looking brand new no matter how many times you wash it. We also suggest the tips in the next section on how to care for your model apparel to ensure that your model clothing is always in its best condition.
Caring For Your Modal Clothing
Because it's a semisynthetic fabric, half the work is done for you when washing modal apparel. Even though it's a delicate and lightweight fabric, modal is naturally durable and built to withstand a washer's tumble motion. 
However, modal has multiple strengths — such as its ability to retain dye and remain pill-free — are only as good as the care you provide for it. If you adhere to the ideal care instructions, you can extend its use for years to come.  
To properly care for your modal t-shirts and clothing, use these best practices:
Wash in cold water — Cold water is ideal, but you can still subject modal fabrics to any water temperature. While rayon requires dry cleaning, the same is not true for modal. 

Use oxygen-based bleach — Yes, modal fabrics are durable. However, the harsh chemicals in chlorine bleach can weaken the fabric over time. 

Dry on low to medium heat — They won't wrinkle, and they won't shrink, but you can keep their natural draping and relaxed fit alive by skipping the dryer altogether. If you really must use the dryer, set to low or medium heat and take them out while they're still a little damp. Make sure you either hang up or lay flat to dry. 
Conclusion
Modal fabric is a tried-and-tested clothing material perfect for any occasion. Its myriad benefits might make it seem too good to be true, but advancements in carbon-neutral clothing manufacturing and changing fashion ideas have set the perfect stage for modal fabric's watershed moment. 
And it's only going to increase in popularity. At ShirtSpace, we offer shoppers the latest in modal t-shirts, dresses, blouses, and even pullover hoodies. Take advantage of modal's sheer versatility and ShirtSpace's wholesale prices to get high-quality fashion t-shirts, cropped racer tanks, cardigans, unstructured blazers, and so much more. Browse our entire modal collection and shop online today.   
Comments
ShirtSpace08/18/2022 05:15 pm
Hello! We have heard that you shouldn't fold garments made from a velvet material because wrinkles will be really hard to get out if they do occur. We strongly recommend hanging them if possible. The most important storage rule to consider with velvet is to make sure you protect the piece of clothing from dust. Storing velvet in a breathable garment bag or inside a clean pillow case will keep it from getting dusty. If you store it in a plastic bag that doesn't breathe, moisture can get trapped inside and create an unpleasant odor, or even mold and mildew. We hope this helped you and answered your question about how to store your velvet garments. Please feel free to reach out to our Customer Service Team if you have any further questions.
Leave a Comment