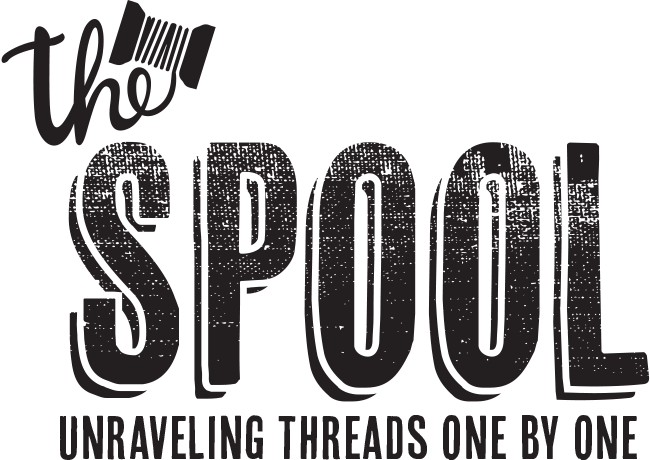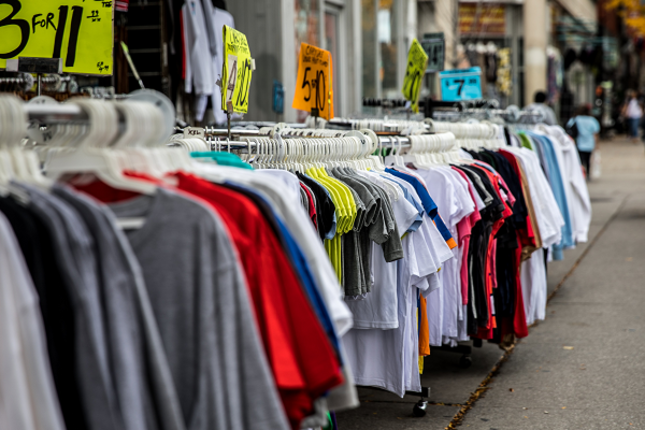 What Is Slub Fabric?
By ShirtSpace | Aug 23, 2019 | Updated Oct 23, 2020
Sometimes the best inventions are the result of a mistake. Penicillin, chocolate chip cookies, the pacemaker, fireworks, the microwave oven, and x-rays were all created by unintentional blunders. While each of these serves different purposes in our lives, they have all made our lives arguably better. Mistakes turned cool-new-inventions also pop up in the apparel world too. Case in point𑁋 slub fabric.
What is Slub Fabric?
A "slub" is a section in a piece of yarn that is thicker than the rest of the yarn. Originally, slubs were mistakes. More often than not, slubs were either unwoven from the yarn or the piece of yarn was thrown away all together. However, someone took notice of the unique look that slubs created in the yarn and decided to replicate them by intentionally weaving slubs into the fabric. The resulting fabric had small rises that created different textures, which in turn gave a vintage, one-of-a-kind feel. Fabrics that consist of slubs were eventually deemed "slub fabric."
How is Slub Fabric Made?
Now that slub fabric is on-trend and highly sought after, throwing away slubs is a thing of the past. In fact, slubs are intentionally created as the demand for this style continues to grow. Slub fabric can be created by knotting and twisting yarn in different spots and then weaving the yarn together. The most common types of slub fabric used to make t-shirts and tank tops are 100% cotton, cotton and polyester blends, and tri-blend. Natural linen, butcher linen, tweed, and silk are also used to make slub, though not commonly used to make wholesale blank apparel.
Slub fabric is starting to get picked up by high fashion designers. They are incorporating it into many fashion-forward, statement-making items that trendsetters love. Not to worry though, If high fashion isn't your thing there are plenty of slub t-shirts and sweatshirts that are offered at affordable prices too. Some of our favorites are the Threadfast Apparel's Ladies 201A tee, the 101A Men's Tee, and Bella + Canvas's 8816 Slouchy Tee. By incorporating slub fabrics like these into your everyday apparel, you can easily add some personality to your wardrobe without breaking the bank.
Screenprinting & Decorating Slub Fabric
If you are a screen printer, you are probably wondering "but can I print on this?" Well, the answer is yes.  Made using a variety of different fabrications, including 100% cotton, cotton polyester blends, and tri-blend, slub fabric can be decorated using several techniques.
Both waterbased and plastisol inks are great options to screenprint on slub fabric. Pro-tip𑁋 adding a soft-hand additive to plastisol inks helps maximize the lightweight, soft feel on the shirt! Heat transfer vinyl is another way to go, as is sublimation. Keep in mind that sublimating on slub will create a vintage look given that the process of sublimation is typically done on 100% polyester fabric.
As for design, make sure to be mindful of the texture of slub and stick with thin lines VS large, filled in sections of ink. Sticking with a simpler design allows for the unique fabric texture to enhance the design and add dimension.
So Now What?
Whether you're a seasoned screenprinter and are looking to try something new or you'd never heard of  slub fabric and we've piqued your interest, slub is a unique fabrication that is worth checking out.
Comments
Janet05/01/2022 04:27 pm
Where can I buy spun tees?
ShirtSpace08/18/2022 06:27 pm
Hi, Janet! We are unsure if you meant "slub tees" that were mentioned in this article, or "ringspun cotton tees". Both are available on our site at the links provided below. Thank you so much for reading our blog article, we appreciate your time and attention. SLUB STYLES (some are only slub in certain colors offered of a particular style): https://www.shirtspace.com/search?search=SLUB *note: always read product descriptions to ensure product is in fact made from "slub fabric" RINGSPUN TEES: https://www.shirtspace.com/t-shirts/ringspun-cotton
Leave a Comment
We take your privacy seriously and will not share or publish your email address.
This site is protected by reCAPTCHA and the Google Privacy Policy and Terms of Service apply.