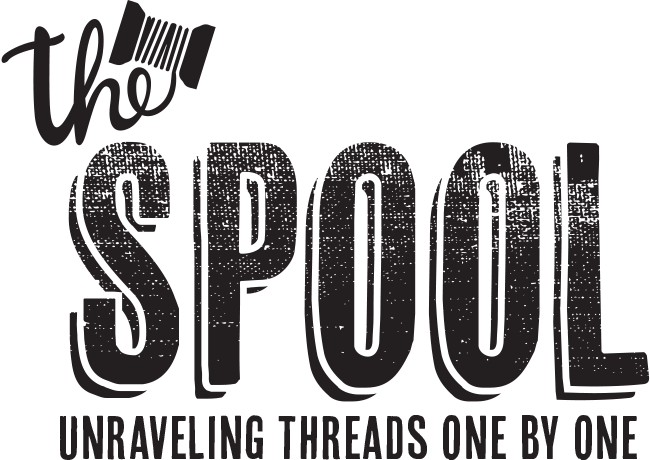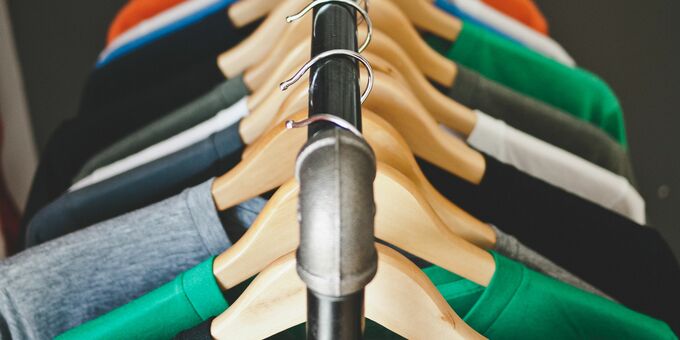 What Are the Best T-Shirts for Screen Printers?
By ShirtSpace | Aug 23, 2019 | Updated Oct 23, 2020
That is a question that we hear A LOT. We find that this comes up most often when talking to someone about a clothing line that they'd like to launch. But, we also hear it when people are trying to determine what shirt to use for an upcoming contract job too. Unfortunately, there isn't a magic t-shirt that will work for everyone, so there are some factors you need to consider when making this decision.
First, you'll need to decide what is most important to you.
Is it the fit and style of the t-shirt? The material? The cost? Where is it made? So many factors! Let's try and break it down.
Would you like it to be a lightweight, fashion fit? Or are you looking for a heavyweight option and something that isn't quite so fitted? This decision is in large part who you will be selling your apparel to. Ultimately, you want to offer a t-shirt that your customers will actually wear. That's the goal!
Is your greatest consideration the cost of the garment VS the fit and style? Some people opt to go for a cheaper 100% cotton option when starting out, as a way to spend less money and get their clothing line out in the market. Others choose to spend a little bit more on the material and style that they think they're customer will prefer. Honestly, both options are ok and are dependent on your own unique circumstances. That being said, if you're in a position where you're able to use the garment that you prefer VS the cheapest option (hopefully you're one of the lucky ones and they are one in the same!), we would recommend opting for the option you actually prefer. A friend of mine once told me to "buy nice or buy twice."
When it comes to material, there are several options, but mostly they're just variations of cotton and cotton/polyester blends. Your most standard option is 100% cotton and 50% cotton and 50% polyester. When you hear someone refer to 50/50 they are typically referring to 50% cotton and 50% polyester. There are also tri-blend options available now, and these are usually 50% polyester, 25% cotton, and 25% rayon. 50/50 and tri-blend options are quite popular because they have a nice soft feel, and the tri-blend shirts tend to have some stretchiness to them. That said, there are also some great 100% cotton options that are also quite popular.
Now for a little sidebar on the subject of 100% cotton... Not all cotton is created equally! There are 100% ringspun cotton t-shirts, and these are going to have a better, softer quality than your non-ringspun options. There are also different weights for t-shirts, and the quality of the garment is largely determined by the fabric weight- UNLESS you are looking for a fashion fit, ringspun, lightweight cotton t-shirt option, because these weigh less. We know, we know. Confusing!
Lightweight (5.3 oz for example), 100% cotton, that is NOT ringspun is going to be of lesser quality than a 6.1oz 100% cotton t-shirt. Keep in mind, this is for your standard, generic, non-ringspun cotton option. Hopefully, that cleared that up!
One last thing you'll want to consider when deciding what material you'll use, is what type of ink you're going to be screenprinting with. A general rule of thumb is that waterbased inks are to be used with 100% cotton options, whereas plastisol inks can be used on your blended shirts. Nevertheless, you ALWAYS want to check with your screenprint supplier to make sure that your ink can be used on the shirts that you're printing on. This is extremely important!
Finally, we're at the fun part. My t-shirt recommendations are below!
For your least expensive, 100% cotton, lighter-weight option (not ringspun), there is the Gildan G500 at 5.3oz, the Jerzees 363 at 5 oz., and the Fruit of the Loom 3931 also at 5 oz. These shirts are not poor quality, but in comparison to lightweight ringspun cotton options, or heavier-weight generic cotton options, the quality will not be as high. These shirts would be a good option for giving away at fundraisers, for customers who are not as concerned with quality as they are with price, or for a cheap option to print samples as needed. If this is the type of shirt you're in the market for, we would recommend going with the Anvil 779. This is 5.4oz, is a little bit more expensive than the options above, but we prefer this to the others. Keep in mind, this is just my personal opinion! :)
My next recommendations are for those of you who are looking for more of a fashion fit, softer feel, lightweight t-shirt. This would be my go to for a clothing line, or for a customer that is looking for a shirt that is similar to those you would find at your local Target. These are 100% ringspun cotton, with the exception of the heather colors that are typically a 90/10 polyester blend. The first two options, which happen to be the most affordable yet still soft and good quality, are the Gildan G640 and Hanes 4980, These are both 4.5oz and come in a variety of colors.
The last two options I've included for a lightweight, fashionable ringspun shirt, are my personal favorites. Lastly, at 4.2oz, there is the Bella+Canvas 3001C which is the lightest weight, most expensive of the bunch, but a very popular seller. So, decide as you will! You'll be happy with whichever option you go with.
Next up- 50/50 options, which there are a handful to choose from. There is the Gildan 800 and Jerzees 29M at 5.6 oz. These 50/50 shirts are both quite popular, and honestly, we like them equally. The Gildan is going to be the less expensive of the two, so that's definitely something to take into consideration. Also, the Jerzees does have a TALL option available, so there's that! For you tall folks, here it is- 29MT. A couple more options are the Alo Sport M1005 and the Bella 3650.  Each of these options are significantly more expensive than the Gildan and Jerzees, but there are still worth mentioning!
The last option I'll touch on, given that these types of shirts are becoming more and more popular, are tri-blend t-shirts. These are comfy, somewhat stretchy, and fashionable. We don't find that there are as many options available as 100% cotton, but that could change as popularity grows. So, the two options that we would recommend are the Anvil 6750 and the Alternative AA1973. The Anvil 6750 is 4.7 oz and is going to be the more affordable of the two options. The Alternative AA1973 is a little lighter-weight at 4.4oz, is more of a vintage style, and is about twice as expensive as the Anvil option.
We have arrived at the end of my t-shirt 101 lesson, and I'm hopeful that you have gotten something out of it. We realize that we didn't specifically touch on women's or kids t-shirts, but the tips in deciding which option to go with are generally the same across the board. That being said, we see another post addressing women's apparel in my near future :)
Good luck in deciding what your go to t-shirt will be, and remember, it will probably take some time to figure out exactly what you want. Rest assured, there is a perfect t-shirt out there for all of us!
Leave a Comment
We take your privacy seriously and will not share or publish your email address.
This site is protected by reCAPTCHA and the Google Privacy Policy and Terms of Service apply.