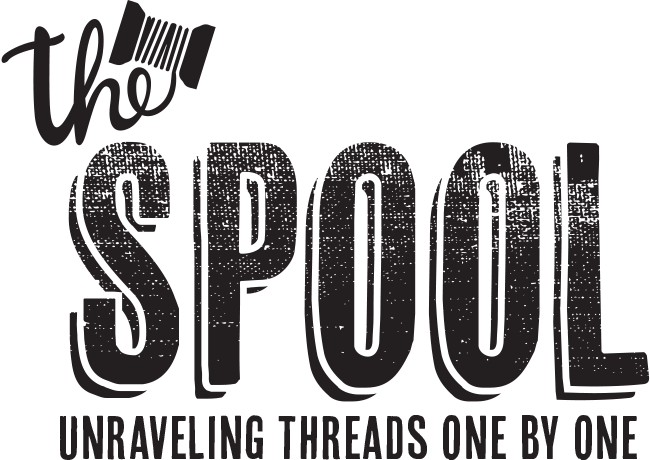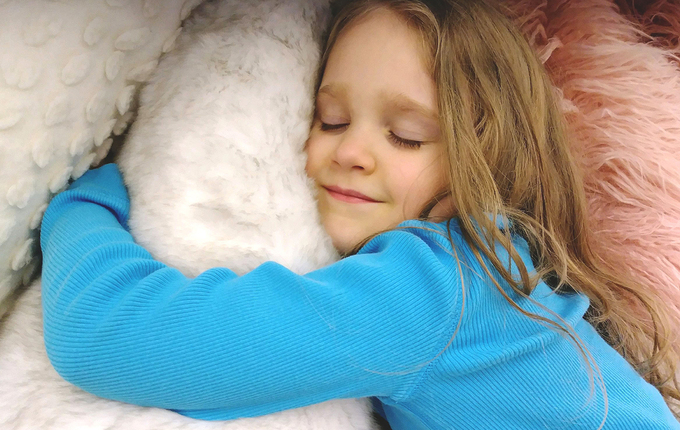 What is the Softest T-Shirt Material?
By ShirtSpace | Aug 04, 2020 | Updated Oct 23, 2020
If you are like most of us, comfort is important to you. Comfort makes life more enjoyable. Humans look for comfort in their daily activities, in where they live, what they eat, and what they wear. When we say we want comfortable clothing, we mean we want something that is easy to move in, fits well, and feels nice against your skin, ie: soft. 
The softness of a t-shirt is a result of the material that it is made of. There are so many different t-shirt materials available. Some of them are extremely soft and a pleasure to wear, while others are scratchy and stiff. When you are in a pinch, it can get time consuming and frustrating to try and find the softest t-shirt to order. We created the guide below to help you choose the softest t-shirt material that also fits your needs. 
The Various Kinds of Cotton 
Cotton is one of the most common materials that t-shirts are made out of. It is also one of the softest! There are a few different types of cotton within the basic namesake of "cotton". The most common cotton types are combed cotton, organic cotton, and pima cotton. Some of our favorite cotton tees include the Bella + Canvas 3005 Unisex Short-Sleeve V-Neck T-shirt and Gildan G500VT Heavy Cotton Adult Victory T-shirt. 
Combed Cotton 
The idea behind combed cotton is pretty straight forward. The fibers of the cotton are combed before they are made into the yarn that is used to make the fabric that the t-shirt consists of. When you comb cotton, it removes any of the impurities that stick out of the fibers. This results in a tighter woven fabric that is soft to the touch. 
Organic Cotton
Organic cotton is just as it sounds, cotton that is grown organically. Chemicals and pesticides are not used at any point in the process. Because of the process of growing and harvesting the cotton, the cotton fibers end up being longer. These longer fibers make the cotton extremely soft. 
Prima Cotton 
Prima cotton is one of the higher end cottons. Like organic cotton, prima cotton has longer fibers than its traditional counterpart. While regular cotton is soft, prima cotton is even softer. A bonus of prima cotton? It is wrinkle resistant! 
When to Choose Cotton Shirts 
Cotton t-shirts are a great option if you are looking for something soft, but you also might be wondering what else cotton is good for. Cotton is both a great option for a dress shirt and your everyday casual wear tee! 
Modal 
Have you heard about modal yet? If you haven't, that is a shame. Modal is a man-made fiber that is created from beech trees. It is comparable to Rayon, except for the fact that it is synthetic.  The process is more environmentally friendly than other fabric creations. Producing Modal uses less chemicals and energy than other fabric options. 
Modal is extremely soft to the touch and uniform, which makes it a favorite for screen printers to print on and then to sell to their customers. It is also one of the most popular fabrics used in underwear and pajamas. 
When to Choose Modal  
While Modal is great for underwear and sleepwear, it is also great for your everyday t-shirts. The softness of the fabric keeps you comfy, and at the same time it is extremely durable, so you won't have to worry about it falling apart.  We love the use of the Modal in the Alternative 02830MR Ladies' Muscle Cotton Modal T‑Shirt.
Blends 
Sometimes you want the best of both worlds, right? Well when you combine two or more fabric types, you can get the benefits of each fabric. Blending fabrics together results in the softest fabric of them all. Let's' check out a few of the most popular fabric blends. 
50/50 Blend 
One of the common blends for t-shirts is a 50/50 blend that consists of both cotton and polyester. When you combine cotton and polyester together, you get the super softness of the cotton and the durability of the polyester. What could be better than a shirt that is both comfy and holds up? If you are looking for a 50/50 blend, check out the Alternative 05050BP Men's Keeper Vintage Jersey.
Chief Value Cotton 
Chief Value Cotton is also known as CVC. It is a mixture of both cotton and polyester, but unlike its counterpart above, Chief Value Cotton is mostly cotton. This makes CVC a little softer than the 50/50 blend. If a CVC shirt is the choice for you, definitely look at the Next Level 6240 Men's CVC V. 
Tri-Blend 
While 50/50 blends are awesome, tri-blends are even better. Tri-blends are a go-to for screen printers. Not only do they create a great print, they are also really freaking soft. Generally, tri-blends are a combination of Cotton, Polyester, and Rayon. The Rayon in the tri-blend can either be traditional Rayon, or a man-made synthetic fiber like Modal. When traditional Rayon is switched out for Modal, you get added softness! Talk about a win.
When Modal and Cotton are combined, you get one of the comfiest shirts around. A shirt that is comfier than if the fabrics were on their own. Add the polyester for durability and you've got a staple clothing item for your closet.  Don't miss out on the StarTee ST1510 Ladies' Triblend Crew Neck T‑Shirt!
What are Blends Good For? 
Blends should be a staple in your closet. They combine all the benefits of the fabrics that they consist of and eliminate all the negatives. Blends make great pajamas, dress shirts, sweatshirts, t-shirts, and pants. If you want comfy, you really can't go wrong with choosing a shirt that consists of a blended fabric.  
Get Your Hands on the Softest Shirts 
ShirtSpace makes it easy to quickly get your hands on the softest shirts! From Cotton, to Modal, and various blends, we've got you covered. As always, don't hesitate to reach out if you have any questions. We are happy to help you pick out a tee that will meet your (and your customers) needs!
Comments
ShirtSpace08/18/2022 04:02 pm
Hello, Destiny! We do not sell rolls or cuts of fabric at wholesale prices but we do sell super soft t-shirts. In fact, we just posted a new blog article on the topic: https://www.shirtspace.com/blog/the-softest-feeling-t-shirts-on-the-wholesale-market It's debatable on which fabric is truly the softest for t-shirts, but this article lists our top picks. We have sueded fabric, super soft polyester performance wear and a modal triblend - just to name a few. We wish you the best of luck with your brand! Please don't hesitate to reach out if you have any more questions.
Leave a Comment