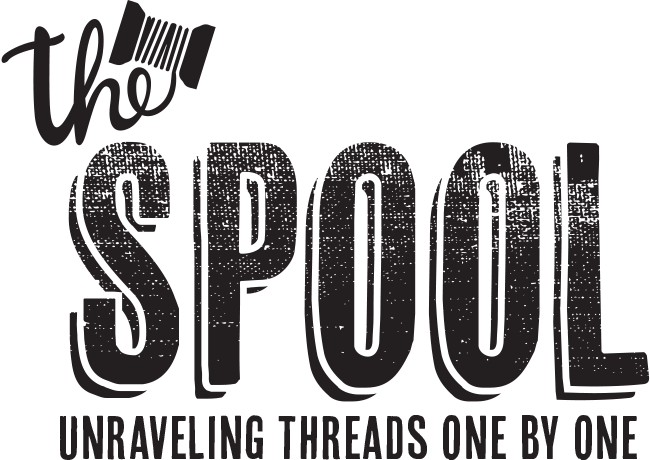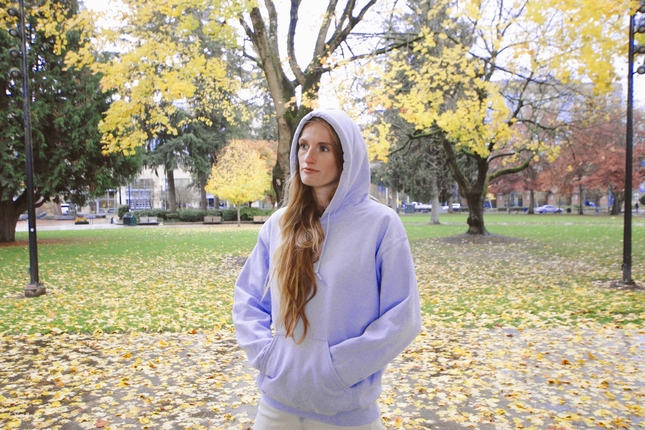 Wholesale Hoodies for Printing & Personal Wear
By ShirtSpace | Nov 23, 2020 | Updated Jan 07, 2022
Are you in the apparel industry looking for wholesale hoodies to make a bulk purchase? Well you have come to the right place! ShirtSpace.com is proud to supply you with the best brands and deals to shop wholesale hoodies for printing and personal wear.
Our blank apparel website has over 300 hoodie options. From hoodies with pockets, to zip ups, to lightweight, to athletic, and kids - we have a fit for the entire family or occasion. Cheap hoodies are in high demand, so shop ShirtSpace's deep inventory and choose any size or color you like. With colder weather ahead everyone wants to be bundled up in a hoodie! Thanks to our selection of styles and unbeatable price points, buying wholesale hoodies in bulk has never been easier. Score cheap hoodies at wholesale pricing at ShirtSpace.com!
Just because the price is affordable, doesn't mean the quality of the hoodies will suffer. In the next few paragraphs we will be breaking down our favorite wholesale hoodies, which are perfect for screen printing, heat transfer vinyl, tie dye, and other garment decorating projects. With highly-rated brands and styles you can't go wrong.
Wholesale Hoodies: Classic Style
The classic hoodie consists of a hood and a sewn on pocket patch. This style is also known as a kangaroo pocket hoodie. These pockets are sure to keep your hands warm, and with your head nestled in a comfortable hood you will never get cold! A classic style hoodie is a great choice because they are easy to style in casual outfits. They are also the perfect blank canvas for printing your favorite design.
Wholesale hoodies are a wonderful option for those looking to print their logo, design, or quote for resale. A lot of our blank, wholesale hoodies come with tear away labels, making them a great choice for garment decorators who are selling their designs. A classic hoodie doesn't have all the bells and whistles, so you can customize it all over!
Shop our favorite classic hoodie styles:
Gildan G185 Adult Heavy Blend™ 8 oz., 50/50 Hood
Hanes P170 Unisex 7.8 oz., Ecosmart® 50/50 Pullover Hooded Sweatshirt
Port & Company PC78H Port & Company ® - Core Fleece Pullover Hooded Sweatshirt
Fruit of the Loom SF76R Adult 7.2 oz. SofSpun® Hooded Sweatshirt
Port & Company LPC78H Port & Company ® Ladies Core Fleece Pullover Hooded Sweatshirt
Wholesale Hoodies: Zip Up
Zip up hoodies are perfect for casual streetwear style. The zipper allows for more versatile fashion statements since you can see the top you are wearing under your zip up hoodie. If you get too hot you can always unzip. These style hoodies also look good tied around the waist. As for options, ShirtSpace has a wide variety of zip up hoodies ranging from this Port & Company fleece, to this District jersey hoodie.
Another great choice for wholesale zip up hoodies is the Gildan G186. This is a heavy blend style so it is sure to keep you warm. Our customers also love the Fruit of the Loom SF73R because it is a cotton/polyester blend and it is exceptionally cozy. Zip up hoodies are perfect for personal wear, as well as garment decorating like heat transfer vinyl or screen printing. Just imagine how nice your logo would look on the right chest of a zip up hoodie!
Shop our favorite zip up hoodie styles:
Port & Company PC78ZH Port & Company ® - Core Fleece Full-Zip Hooded Sweatshirt
Gildan G186 Adult Heavy Blend™ Adult 8 oz., 50/50 Full-Zip Hood
Fruit of the Loom SF73R Adult 7.2 oz. SofSpun® Full-Zip Hooded Sweatshirt
District DT2100 District ® Women's Fitted Jersey Full-Zip Hoodie
Wholesale Hoodies: Lightweight
Lightweight hoodies are great for warmer weather or for traveling to hotter climates. In spring and summer you might want to go lighter on the layers. Lightweight hoodies make a great option for those cooler spring and summer nights. Lightweight hoodies are mostly pullover style, but some also come as zip ups. Check out the Next Level N6021 triblend long sleeve hoodie, this unisex fit has a trendy style. These lightweight hoodies are essentially t-shirts hoodies, so make sure you look into the material weight if you need something heavier and more durable.
The majority of ShirtSpace's wholesale lightweight hoodie selection is for casual style. While these options would look amazing with your print or logo on the front, they also would look amazing in their original blank state. With our selection of wholesale hoodies there are bound to be plenty of styles to peak your interest. No matter the weather or preference of material weight - we have a wholesale hoodie for any event.
Shop our favorite lightweight hoodie styles:
Next Level 2021 Unisex Mock Twist Raglan Hoody
Next Level N6021 Adult Triblend Long-Sleeve Hoody
Next Level 8221 Adult Thermal Hoody
Next Level 6521 Ladies' Burnout Hoody
Wholesale Hoodies: Kids
Wholesale kids hoodies may be hard to come by, but thankfully at ShirtSpace we have 75 youth hoodie options. With nearly every color under the sun you can print your design on your favorite color palette, or find your team/school colors with ease. Kids hoodies are stylish, practical and will keep your little ones warm and dry with a signature hood.

If you are looking for kids wholesale hoodies, you might want to check out the Gildan G185B youth because it goes great with the adult version (Gildan G185). We all know how much parents love to match with their kids, and with amazing color options you can't go wrong with Gildan wholesale hoodies. We have toddler styles as well, like this Port & Company CAR78TH Toddler Fleece Pullover. Cheap wholesale hoodies for children are stylish and more importantly, affordable!
Shop our favorite kids hoodie styles:
Port & Company CAR78TH Port & Company ® Toddler Core Fleece Pullover Hooded Sweatshirt
Hanes P473 Youth 7.8 oz. EcoSmart® 50/50 Pullover Hood
Jerzees 996Y Youth 8 oz. NuBlend® Fleece Pullover Hood
Gildan G185B Youth Heavy Blend™ 8 oz., 50/50 Hood
Wholesale Hoodies: Athletic
Athletic hoodies are an important item because of their moisture-wicking materials. This means while you are sweating and working out, the sweat from your body is absorbed by the materials, which freshen you up and eventually dry out. You might not be familiar with athleticwear or materials, but you probably have seen or touched them before. Since the majority of athletic styles are made with polyester, they have a very sleek touch almost like they are water resistant. The fibres of the hoodies are tightly bound and moisture-wicking, giving the athletic hoodie a very smooth touch.
Buying athletic wholesale hoodies has never been easier. Now you can coordinate your entire team's uniforms or workout apparel without the stress of finding the perfect sweater. Polyester blends are great for athletics, and with our multiple style and color options you can fit an entire school or gym with moisture-wicking athletic hoodies.
Shop our favorite athletic hoodie styles:
Sport-Tek LST225 Sport-Tek ® Ladies PosiCharge ® Electric Heather Fleece Hooded Pullover
District DT196 District ® Young Mens Lightweight Fleece Raglan Hoodie
Comments
Rihana08/30/2021 10:01 am
Thanks for sharing the blog with an informative content. Keep sharing more blog with us we love to read your blogs.
ShirtSpace10/20/2022 02:50 pm
Hi Rihana! We are so happy to hear that you love reading our blogs! Thank you so much for reading and taking the time to comment!
Leave a Comment
We take your privacy seriously and will not share or publish your email address.
This site is protected by reCAPTCHA and the Google Privacy Policy and Terms of Service apply.