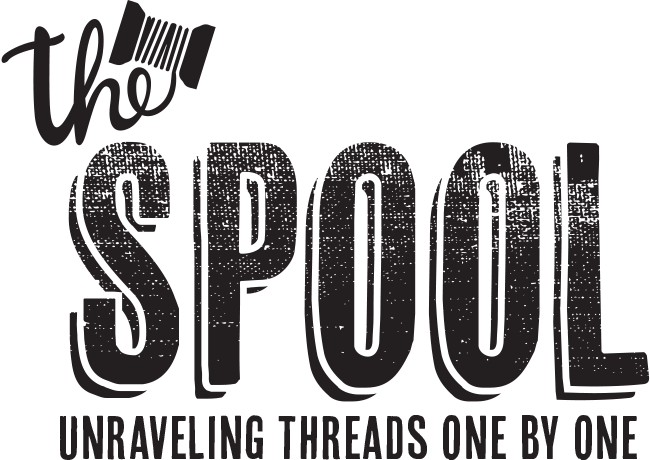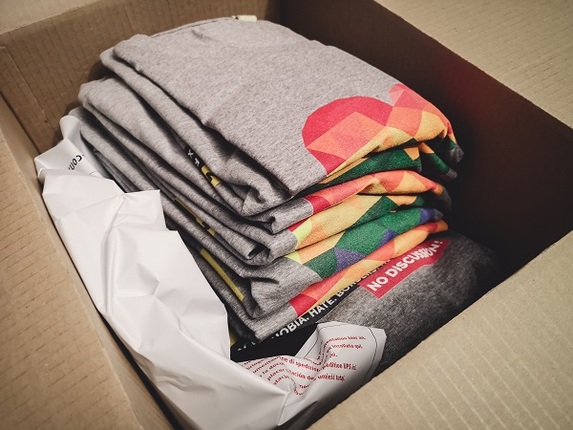 How to Get in on the Wholesale Shirts Business
By ShirtSpace | Aug 23, 2019 | Updated Oct 23, 2020
When Tucker Schreiber decided to start a "side hustle," doing custom prints on wholesale shirts seemed like a no-brainer. His profit for three weeks of planning, setup, and designing?
$1,248.90.
He focused on apparel for animal lovers, using familiar but witty catch-phrases like "Keep Calm and Pug On" and "Corgifornia Love".
But Schreiber is not alone. Tim Kock made $6,667 in eight weeks selling custom print t-shirts, alongside other apparel, emblazoned with funky pineapple designs.
And students of JumpCut are routinely taught to supplement their YouTube earnings through profitable, simple dropshipping t-shirt businesses.
Building businesses based on dropshipping or wholesale shirts for printing isn't just a one-off trend. Enough "side hustle" business owners exist to prove this, with more coming into the game every day.
Luckily, there's a hungry crowd looking for punchy, witty, pop-culture-savvy t-shirts. And where there is demand, there are dollars to be had.
The Rise of Wholesale T-Shirt Printing
In the last decade or so, wholesale t-shirt printing has been thriving. As Amazon has blossomed, so too have the tools that empower "regular" business owners.
Worldwide retail e-commerce sales will experience explosive growth continuing into 2020, at which point sales are projected to top $4 trillion.
Now, that's a rather large pie to take even a sliver of a piece from, isn't it?
And how much of that proverbial pie is dedicated to custom print t-shirt sales and businesses? According to Credence Research, the number will top $10 billion by 2025.
Part of the reason has been the sheer amount of tech and access. Printing technologies have vastly improved and their cost is no longer prohibitive for the layman. And why t-shirt printing, in general?
That's simple: it's familiar, timeless, and it will never grow old.
The other reason is demographic. Acute Market Reports found that, in a global survey of custom t-shirt printing trends, "Asia Pacific is the largest as well as the fastest growing global custom t-shirt printing market."
And, finally, culture plays a huge role.
Fueled by social media and skateboarding culture, apparel is finding new ground even in niches and pockets that wouldn't subscribe to these activities.
But there is an equally as large of a crop of self-styled "entrepreneurs" or "weekend warriors" that form a part of that cultural shift. Thanks to these reductions in tech barriers and global reach, entrepreneurs can now pride themselves on starting, tracking, and profiting from small, niche businesses like t-shirt printing.
But there's a reality these high-torque numbers and a millennial bravado simply shield. It's one of quality and longevity. While these t-shirts are profitable for business owners, in the short-term, customers are often subjected to poor quality bulk shirts for sale.
Yet in the long run, low-quality shirts is an issue that can lead to sustained customer dissatisfaction, dilution of brand value, and costly processing of returned merchandise. So let's talk quality.
Choosing the Right Quality Wholesale Shirts for Printing
Veteran entrepreneur Michael Fowler sees the wholesale t-shirt printing space as a numbers game. But that was in 2011 and 2013 when Facebook's weirdly specific ad targeting was helping would-be business owners to generate t-shirt designs and slogans based on algorithms.
The game has changed drastically in 2019 - and part of it is because the novelty of kitschy meme culture has given way to preference and demand for high-quality products that are highly customized and tailored.
Of course, there is still and will always be a market for cheap, poor quality products. But for business owners looking to gain real traction and build a real customer base, quality has to come first.
Now:
Choosing the right quality wholesale shirts for printing is based on decisions you'll make about four distinct factors:
Know your customer: Your customers should be your main priority. It goes beyond their preference for design and extends to understanding which activities they take part in and, based on this, what materials they may lean towards, or which brands they usually prefer (and why).

Know your threads: As you can see from the graph below, the demand for textiles is on the rise and this upward trend is seeing a growth in demand for natural-fibers (like cotton and wool). When you know your customers, you'll be able to figure out which materials they prefer for their t-shirts.
Determine your niche: Are band t-shirts your thing? Do you like witty quotes? Do you serve gym rats? Answering the first two questions in this series will help you narrow in on a niche.

Decide on your printing technique: The good news is that you're not confined and you don't need to invest in thousands of dollars of screen printing equipment — unless that's your thing. Digital printing is on the rise and you can make just as rich and vibrant designs through this methodology. Allow your customer insights and preferences, as well as your cash flow and business goals, to guide you in this particular decision.
Buying Bulk Shirts for Sale Using ShirtSpace
The key to resolving this ongoing issue of low-quality t-shirts is to implement a level of quality control.
While automated solutions are fast, the in-built rapidity always comes at the expense of quality. So how do you balance both as a priority?
Especially as you're building your brand and business, it's imperative to keep a close eye on ordering quantities and the origin of shirt brands.
The truth is that bulk shirts for sale don't need to automatically mean low-quality merchandise.
In fact, as a business, you should be gaining from bulk or wholesale pricing. And this is an avenue that will encourage you to control the variables you can — quality— while freeing up some of your cash through preferred, seller-specific pricing.
Online wholesale shirts on ShirtSpace, for example, are available for a wide variety of situations. Streamlining the process of selecting your high-quality shirts is a smart business move, and it's a choice that rests in your hands.
Once you make your account, ShirtSpace offers the same quality of brand name shirts, such as Gildan and Anvil, while offering "wholesale" pricing beneficial to businesses.
Then once you've signed up, the selection, purchasing, and ordering process continues as it would for "regular" customers - but with lower prices.
A seller or business owner can then take advantage of a range of colors as well as preferred or "partner" pricing.
Generally speaking, bulk shirts for sale that are the most popular with business owners tend to be black or white. That's because graphics and text usually "pop" on these backgrounds. However, there are a range of colors available.
But there's more than just a large selection of colors and great prices.
First of all, ShirtSpace also offers significant discounts on bulk orders. These can lower your per unit cost greatly.
It also means that more of the profit goes back into your pocket, allowing you to scale your operations cost-effectively.
The second seller-specific perks are the reviews. These are a powerful feature that can go unnoticed. Why "powerful"? Because reviews reveal two major things.
First, it gives you, the seller, information on the idiosyncrasies of the material. Your customer benefits from these insights because you can "pass on" these warnings within your online store's product descriptions.
Secondly, reviews allow you to get a sense of what regular customers think of these shirts.
Is there a high demand for a particular brand or textile fiber? Reviews will help you "know your customer" even more, ensuring that their demand for both the product and the quality is kept intact.
Conclusion
It takes time to gain traction in your t-shirt sales.
And it takes weeks, months, and sometimes even years to build up a business.
The growth in the apparel decorating industry, while a competitive space, still proves that there's room for all kinds of sellers.
And that's because customers have their own specific tastes and preferences. So there's no stopping the ascent of this rising market.
Use these tips on choosing the right quality wholesale shirts and start taking advantage of money-saving, wholesale pricing.
With the right materials, you can make a timeless, high-quality product that has your customers returning over and over again.
Comments
T-shirt supplier05/02/2021 07:58 am
Amazing post! I appreciate your great article. Thank you for sharing. I have also share some useful information.
Leave a Comment