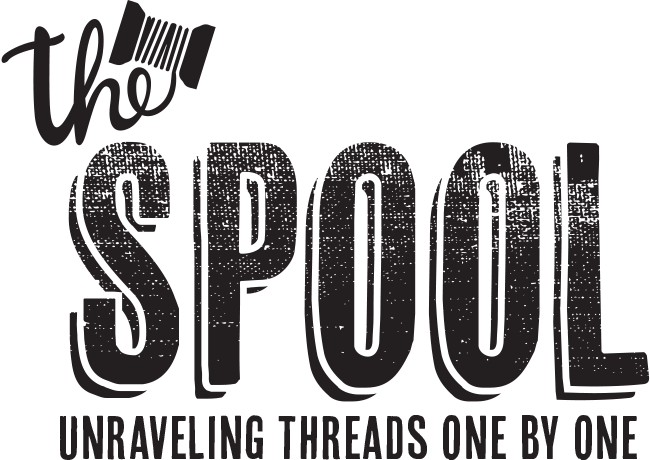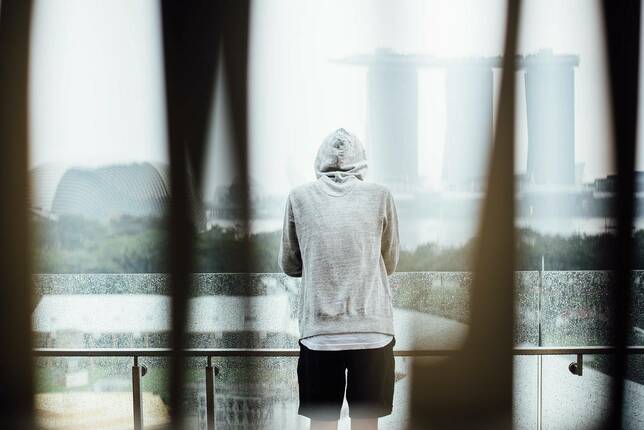 Yeezy Season 6 and the History of the Hoodie
By ShirtSpace | Aug 23, 2019 | Updated Oct 23, 2020
It's been a busy couple of weeks in the Kardashian household, as the moment they've been anticipating for about 10 months is finally here:
Yeezy Season 6 is now upon us.
But while many questions are answered (will there be socks, will it be featured at New York Fashion Week, will Kim troll the internet to help market the brand, etc), one question remains:
How did we get to the $260 hoodie?
It's a long story, spanning several centuries. But with the hoodie's status as a cultural icon and must-have accessory, it's one worth telling.
The hoodie goes back as far as 12th century England, with monks wearing hooded tunics and outdoor workers sporting capes with a "chaperon", a style of hood. Would Kanye have been around back then he would have taken the fashion world by storm by using squid ink to customize the tunics and selling them for 13 cents each, a massive increase over the standard 3 cent price tag that a cape sold for back in medieval times. But alas, the closest person they had to Kanye was Friar Fred, the staunch traditionalist who cornered the tunic market and insisted that all capes were "knee-high to a house fly and only decorated by the blood of the sheep you slaughter for your supper", as he put it. So the world was left to languish in boring-hoodie-hell for several centuries.
Enter Champion, the American clothing company who in the 1930s marketed hooded sweatshirts (later to be known as "hoodies" in the American lexicon) to people working outside in frigid New York State temperatures. These garments more closely resembled the hoodies we all know and love today, but as styles evolved, so did the hoodie.
Hoodies remained a staple of laborers during World War II and through the mid and late 20th century. Things began to change in the 1960s as music started playing a much greater role in influencing culture and fashion. Casual clothing became much more acceptable in public, which is a bizarre sentence to write in 2018 when it's nearly impossible to tell if any given person you meet on the street is going to work or the gym or a wedding or to bed. Fashion has evolved (some may say devolved) thanks in big part to the musicians we love, and the hoodie is an important part of that.
Rewind to the late 70s and early 80s, when a musical revolution was taking place in New York. With the birth of Hip Hop came the resurgence of the hooded sweatshirt. Emcees, breakdancers, and graffiti artists embraced the hoodie, and as is always the case, young people followed suit. The cultural impact spilled into surf and skate culture by way of the punk scene (who hasn't owned a Misfits hoodie at some point in their life) and continued to all genres of music. Even the smoothest of the smooth rockers were probably wearing hoodies, but honestly it's hard to say for sure because Kenny Loggins, Hall & Oates, and the Doobies refused to wear anything other than crisp white polos, flat-front Dockers, and Sperry Topsiders in public.
In the 80s and 90s, athletes like Bo Jackson, Rocky Balboa, and the old guy shooting airballs at the park for an hour each night were wearing hoodies. Surf and skate companies pushed hooded sweatshirts. Every college sold them in their bookstore. Hoodies were officially part of the culture.
Fast forward to 2018 where the hoodie is ubiquitous and impossible to ignore. Last year we got Hoodie Melo (it's worth remembering Hoodie Jeb while we're at it). Kanye has hip-hop heads draped in Yeezy hoodies from coast to coast. Supreme, never to be outdone when it comes to insanely expensive streetwear, sold their "box logo" hoodie for $148 online (that is not a typo) only to be immediately snatched up (mostly by bots) and flipped for FIVE HUNDRED DOLLARS only hours later.
If you're worried that hoodies have been relegated to only the young and cool, don't stress. A recent (and perhaps painful, if you're from Boston) example of an old dad-type-guy wearing a hoodie when he goes to work is New England's Bill Belichick, who always has a hoodie on and sometimes leaves the sleeves intact. People of all ages make their statement with a hoodie, and everyone has a favorite one they just can't get rid of, no matter how old and tattered it gets. So if you're afraid that putting on a hoodie will turn you into Steve Buscemi in 30 Rock, fear not.
You don't need to spend $100+ to find the perfect hoodie. Bella+Canvas and Next Level are two of our favorite retail-inspired, fashion-focused brands, while Gildan offers a range of time-tested classics to fit your taste.
However, if the only thing you need in your life is a Yeezy Season 6 hoodie, you're gonna have to wait. And pay.
Leave a Comment
We take your privacy seriously and will not share or publish your email address.
This site is protected by reCAPTCHA and the Google Privacy Policy and Terms of Service apply.