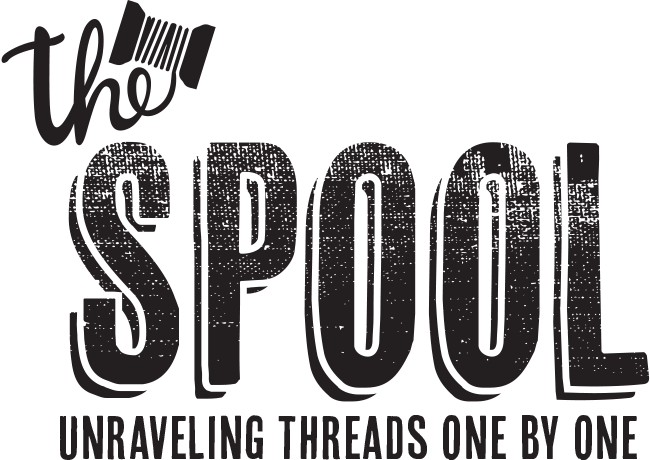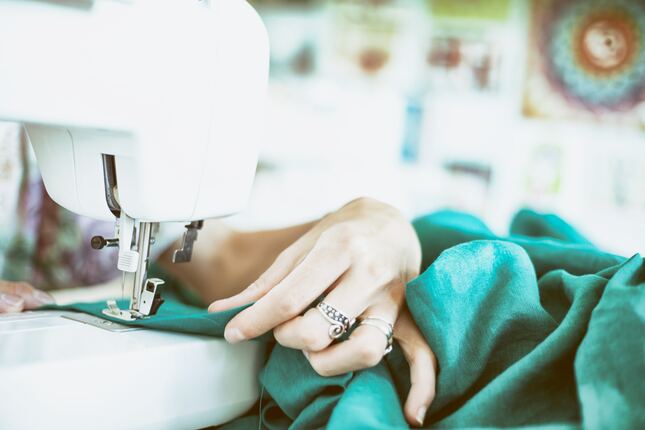 15 Creative DIY T-Shirt Ideas for Girls
By ShirtSpace | Aug 23, 2019 | Updated Oct 23, 2020
At ShirtSpace, we sell a wide array of blank t-shirts in different colors and styles; you can be as creative as you'd like and make something you love. After you choose a tee that will compliment your silhouette, it's time to decide on the best DIY t-shirt cutting idea. While you can find an overwhelming list of ideas online, we've compiled a few of our favorites:
Cut the back of your t-shirt and add a bow
Bows take very little effort to incorporate into a tee but are a great way to add a lot of flair. After receiving one of our blank t-shirts, cut out a section of fabric from the top of the tee in between the shoulders. Then, either make two holes for threading pieces of fabric or ribbon through to tie and form a bow. Another option, though it requires sewing, is to sew ribbon on either side of the t-shirt to tie your bow.
Buy an oversized t-shirt and turn it into a tunic
If you're looking through t-shirt cutting design tutorials and wincing at the amount of effort they require, try this easy idea first. Buy a t-shirt that's at least two sizes above your normal fit. Then, cut off the sleeves and turn it into a tunic. Finally, if you're feeling extra crafty and would like to make a statement. use a stencil and some fabric-friendly glitter to add a shape, pattern or one-of-a-kind design.
Cutting t-shirts to show off your tan
Especially popular during the summer, try cutting the back of your shirt out altogether. After cutting and removing the fabric on the back of your shirt, you can stabilize it with fabric at the top and the bottom, leaving a large opening.  If this isn't your style, you can opt to only cut out and remove half and retain the ability to wear a carefully adjusted multistrap bra that sits low on your back.
Cutting t-shirts to make them cute while creating a neckline
If you want your t-shirt to look more feminine and less basic you can do so by creating a flattering neckline. First, place the t-shirt on your torso. Then discreetly make three marks with a washable pen to highlight where you would like to cut to create your neckline. Not to worry, cutting too deep or too wide is easily fixed with some basic sewing skills, but the more accurate you are the easier this DIY t-shirt will be!
Cut random spots throughout the shirt
Do you remember the days when tie-dye t-shirts were a thing? Well, cutting random spots throughout your shirt is achieved using a similar approach. Bunch your shirt together and stabilize it using elastic bands. Then, take your scissors and randomly snip out small bits of fabric. This idea is quick, and it allows you to wear your top over a cute bandeau during the summer.
Make the fringed t-shirt of your dreams
One of our t shirt-cutting design tutorials involves creating a fringed t-shirt. Why? Because it's so easy! Focusing on both the bottom and sleeves of your t-shirt, slice through the fabric to create a fringe effect. You can either do this randomly, or you can measure and mark where you would like to create your fringe carefully using a ruler for a uniform appearance.
Add crochet fabric to the sides
When it comes to adding dimension and variety, you can't go wrong with crochet fabric that you pick up from your local thrift or craft store.. Simply cut even pieces of fabric from each side of your t-shirt. Then, place pieces of crochet fabric on either side of your shirt and attach them by sewing each panel to your tee.
Cutting t-shirts to make a grommet shoulder top
Cutting t-shirts to make a grommet shoulder top is simple. Cut even sections of fabric from each shoulder area. Sew fish eyes at equal intervals on either side of each shoulder and thread through fabric or rope that's the same color as your top. Crisscross the rope as you go along, then tie loosely at the ends.
Create a tie-back tee
To create a tie-back tee, cut your t-shirt down the back. Leave even amounts of fabric on either side. Then, bring the fabric together, tie it at the back, and wear your creation with pride.
Sew a boho strapless top
If you want to do away with your straps altogether, cut the shoulders off but leave enough fabric to sew it into a bandeau top. Make sure the fabric is tight enough beneath your collar bones to provide adequate support.
Create a beach top with a tie back
Cutting a t-shirt to make it cute for the beach requires just a little bit of effort. First, buy an oversized t-shirt and cut the back in 3 distinct strips of fabric that allow you to braid the fabric all the way down. Once the 3 sections are braided together, simply sew it at the bottom and wear it over your bikini. It's that easy!
Make a side-tie tee
To create an open side-tie tee, cut equal pieces of fabric from each side of your tee. With this DIY t-shirt cutting idea, be mindful to leave enough fabric at the bottom of the shirt so that you are able to tie the two sides together.
Make a heart cut-out tank top
Remove the sleeves from either side of your blank t-shirt to create a tank top. Then, using a stencil, cut out a heart shape on the back to make a heart cut out tank top.
Make a tie front tank top
Cutting t-shirts to make them cute doesn't get easier than this.  Using scissors, remove the sleeves from your tee,  slash a line down the middle of the front of the tee, then tie it together for a cute tank top. Experiment wearing a contrasting colored camisole underneath for some extra pizzazz.
Create a shoulderless t-shirt
For a t-shirt that looks trendy and fashion-forward, cut holes in the shoulders of the t-shirt exposing the tops of your shoulders. For an edgier look you can tie-dye your tee, or for a vintage-inspired look you can incorporate creases.

With just a few purchases from ShirtSpace and a quick look over our DIY t-shirt cutting tutorials, you'll be able to easily add personality to your wardrobe. Whether you're just starting your journey or are a seasoned pro, we've got a wide variety of t-shirts that are sure to suit your fancy.
Leave a Comment
We take your privacy seriously and will not share or publish your email address.
This site is protected by reCAPTCHA and the Google Privacy Policy and Terms of Service apply.