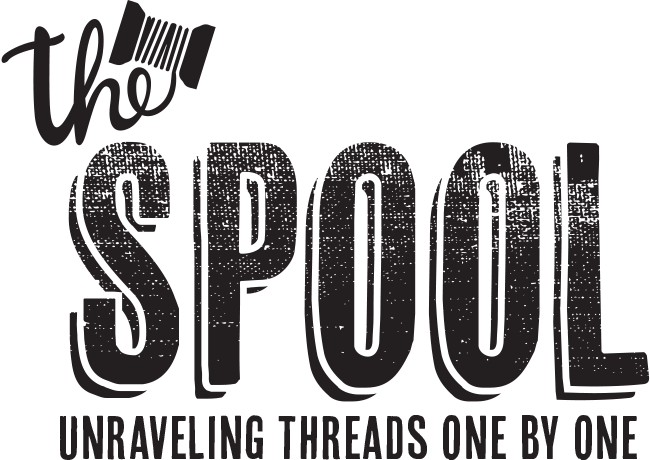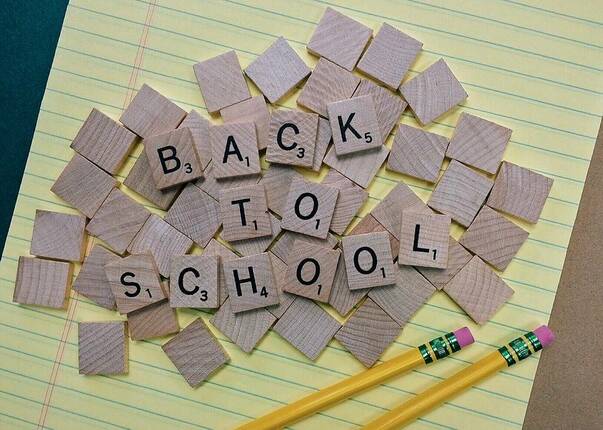 Best Back-to-School Shirts for Boys & Girls
By ShirtSpace | Aug 23, 2019 | Updated Aug 08, 2022
With summer quickly drawing to a close and school right around the corner, it's time to start thinking about back-to-school outfits. I know, I know, you can't even believe it's August! Take several deep breaths, and don't panic. We've got a guide that will help you find plenty of back-to-school outfits, including numerous tops for girls and boys shirts, too, so your kids will look sharp when the first day of school rolls around!
Why buy from ShirtSpace for back-to-school apparel? Well, first and foremost, kids grow quickly! Why spend exorbitant amounts of money on their wardrobe that they will quickly outgrow? That leads us to the point that kids are also messy. They like to play outside and be carefree! When you buy affordable, wholesale clothing from ShirtSpace, you don't have to worry as much about a little grass stain or spilled food. Most damaged garments can be salvaged, but in the case that they can't be, you won't be stressed over the loss of a t-shirt or sweatshirt. ShirtSpace has a large selection of kids' clothes to stock any young person's closet!
Girls T-Shirts
While girls' graphic t-shirts are in style right now, there's something to be said for plain t-shirts that are timeless wardrobe staples. With the ability to dress up, dress down, layer underneath cardigans and sweaters, and get dirty playing on the playground, plain tops for girls are a win-win. Cute outfits for school don't have to cost a fortune, either! Picking up several affordable girls' tops in a variety of neutral and vibrant colors is a great way to add dimension to an otherwise drab wardrobe. Sure, throwing in a few graphic t-shirts is a good idea too, but as the old adage goes — less is more. Here are a couple of our personal favorites:
Don't be fooled by the name. While the Next Level 3712 Princess Tee is a perfect piece to create many cute outfits for school, it can also be worn with a pair of leggings and sneakers for a sportier look. Next Level created a girls' shirt that is nice and lightweight, made from a blend of super-soft ringspun cotton and durable polyester, and has a heathered look too!
Your girl(s) will feel like the VIP of the school in the DT6001YG Very Important Tee by District! Though they are sure to look adorable in anything they wear, this crewneck tee isn't overly cutesy and can be dressed up or down. Picture this t-shirt with a classic pair of jeans and a trendy backpack. On-point casual style! Plus, this girl's shirt features a tear-away label that gives the wearer ultimate comfort.
Unisex Shirts
For the same reasons that plain t-shirts are great for girls, boys' wardrobes can benefit too. Perfect to layer underneath a favorite zip-up hoodie, wear with jeans or shorts, or throw on for a quick one-on-one basketball game or to represent your school's science fair. No matter a child's hobbies and interests, you can't go wrong with a quality plain t-shirt. With a large number of kid's shirts available today, we've highlighted a couple of our favorite youth unisex tees to get you started.
The Gildan G645B Youth SoftStyle shirt is a traditional fit but is softer than your average t-shirt. It is available in a large array of colors and is made from 100% preshrunk cotton. Parent hack — opting for a heathered color is a great way to achieve a higher quality look at a fraction of the cost!
An athletic yet fashionable youth shirt is the 3352 3/4 sleeve raglan baseball t-shirt. This style is wildly popular and is affordable to boot. Offered in a variety of colors, mostly classics, raglan baseball t-shirts are an easy way to create killer back-to-school outfits. Raglan tees aren't just for on the field anymore. They are a popular streetwear staple in this modern-day age!
Unisex Youth Sweatshirts
There are far too many fashionable kid's sweatshirts to list, so below are a couple of the best of the best. Whether you opt for a hooded, crewneck, full-zip, or quarter-zip sweatshirt, there are plenty of high-quality, stylish options to choose from, but the two below are must-haves.
The Gildan G185B Youth Heavy Blend Hooded Sweatshirt is a hoodie that every kid must have. Available in 20 colors and made of 50% cotton and 50% polyester, your kiddo will love its snuggly softness and will find the perfect hue too! Seriously, this hoodie will withstand the wear and tear that goes along with being a rambunctious kid and is worth every cent!
This tried and true Gildan G186B full zip hoodie is something every kid needs for back to school. Functional and fashionable, this hoodie is affordable, available in countless colors and offers the best bang for your buck. Seriously, don't pass this one up! Plus, you can show off your cool t-shirt underneath, and it's easy to take on and off for changing temperatures!
This kids' crewneck sweatshirt is a great choice if you want to for-go a hood. Sometimes crewnecks are easier to layer with other clothing and are the perfect piece of clothing for days that aren't that chilly and you just require a light layer. Decorate The Port & Company PC90Y sweatshirt for a cool custom look, or leave it as-is for a closet staple that you can easily mix and match with other pieces in the closet!
Stock Up on Wholesale Blank Apparel for Back-to-School
Back-to-school shopping doesn't have to be stressful, and most importantly, it doesn't have to break the bank. Your kids will inevitably want some graphic tees to throw into the mix, but making sure to incorporate classic plain t-shirts and hoodies is a failsafe way to have lots of cute outfits for school! And more importantly than looking good when you head back to the classroom, make sure you have fun! If we have forgotten any back-to-school faves or your own, make sure to let us know in the comments below!
Leave a Comment
We take your privacy seriously and will not share or publish your email address.
This site is protected by reCAPTCHA and the Google Privacy Policy and Terms of Service apply.