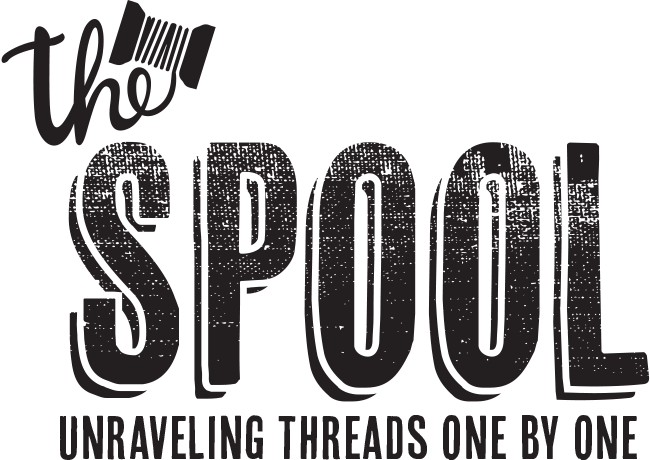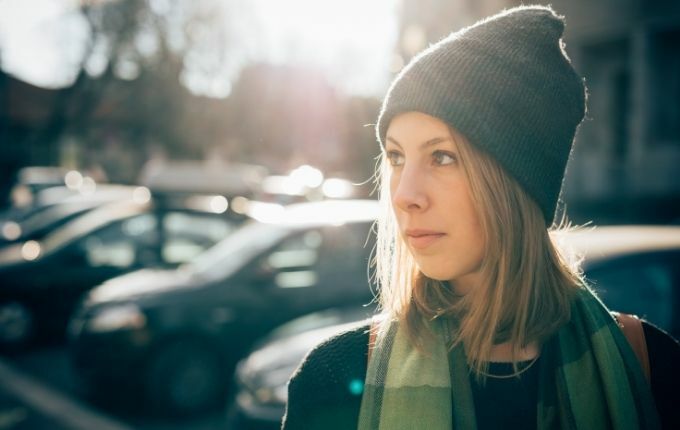 Wholesale Beanies: Shopping & Style Guide
By ShirtSpace | Dec 03, 2020 | Updated Jan 11, 2022
ShirtSpace is your favorite supplier of blank apparel, and we bet you had no idea we also carry wholesale beanies and knitted hats, did you? Well, let us share a little something about ourselves that you may not have known. The ShirtSpace office is located in the beautiful Pacific Northwest, where we love a good beanie moment! Maybe it is the influence of the people that embrace the beauty of the outdoors regardless of the temperature: hikers and bikers, hunters and fisherman, construction workers, or snowboarders and skiers. Maybe it is the laid back hipster look the "Upper Left" have mastered. A flannel paired with a slouchy beanie has been a classic outfit staple for years. Or maybe it is because we experience all of the seasons and a lot of rain - 174 days on average! Could it be that for most of us it's the familiarity we like? Beanies were the first kind of hat we ever wore, even as an infant.
Just like a baby being swaddled, people just like to be cozy! Beanies deliver just that. These knitted hats not only provide utility through comfort and warmth but can also make a fashion statement. They fit snugly under hoods to make layering easy, they stay on your head during extreme weather such as a wind storm, and they are the perfect solution to a "bad hair day".
Because we love beanies so much we decided to share some of our top picks within the wide selection of wholesale beanies that we carry. Are you trying to match your local or professional sports team? We have options for you! Do you like a chunkier yarn for your knitted hat? We have that too. Is your motto "the floofier the better" in regards to pom-poms on the top of your beanie? We have just the pompom beanie for you! If you are a garment decorator looking to expand your product line to include headwear, we have wholesale beanies designed perfectly to include a brand's logo, a patch or whatever insignia you want to customize your knitted cap with. With wholesale beanies at super low prices, these quality knitted beanies and fleece caps are a steal of a deal for large bulk orders or smaller purchases alike.
Best Wholesale Beanies to Customize for an Apparel Line, Business or Organization
Perhaps you have an apparel brand that you are considering expanding your product line for. Or maybe your business is creating custom merchandise and you are considering beanies in addition to other clothing. Whatever the case may be, ShirtSpace has wholesale beanies that you can customize to represent your brand, team, or organization. First you should consider what kind of hat you want to customize. Before deciding what style may be best for your brand or desired purpose, check out our blog post giving you the rundown on everything you need to know about hats and caps. If a beanie is the most logical choice for your customer base and intended design, then we have some suggestions for you!
Our favorite wholesale beanies that are perfect for resale and decoration are the Big Accessories BA527 listed below. This is because the cotton twill patch on the folded cuff is the perfect place to attach a patch or customize however you want. Leather patches with a logo, message or design are really popular right now in the beanie world. Companies like Studio.com make custom leather patches for clothing that would be perfect for a trendy apparel line. The other two wholesale beanies were selected because they are great blank canvases for a logo or design. The cuffed style allows for adjustments to any head size and a good work space if you want to add patches or embellishments to the folded over portion. We also like the heathered elements of these hats. It gives them a high-quality textured look that is perfect for representing any brand, even if you snagged them at low wholesale prices your secret is safe with us!
Shop our favorite wholesale beanies and knitted hats for garment decoration and resale:
Big Accessories BA527 Patch Beanie
Sport-Tek STC41 Sport-Tek ® Heather Pom Pom Beanie
Port Authority C939 Port Authority ® Knit Cuff Beanie
Best Value for Budget Wholesale Beanies
If you are looking to score wholesale beanies while working with a tight budget or aiming for good profit margins after resale, then check out these beanie options. You won't believe the quality for the price. All three of these beanie choices come in at under $4, so they are very cost effective. Luckily, you won't have to sacrifice quality for a lower price. They also come in a wide variety of colors compared to some more expensive beanie styles. You can see Port & Company really knows how to provide high quality wholesale beanies for super low prices, with the lowest prices we offer for wholesale beanies on our site. These are basic beanie styles with no bells or whistles so feel free to deck them out any way you see fit.
Shop our favorite cheap wholesale beanies and knitted hats:
Port & Company CP90 Port & Company ® Knit Cap
Port & Company CP91 Port & Company ® Beanie Cap
Port & Company CP94 Port & Company ® Knit Skull Cap
Wholesale Beanies for Our "Bring on the Pom-Pom" Types
This is definitely a personal preference when it comes to choosing a type of beanie. Do you like a pom on your beanie or is that just wrong? Some people love them, some people do not. There is something about the big fluffy ball at the top of the knitted beanie that just screams cozy. Snow bunnies, children & mommies, and sports fanatics (more on that soon) have all embraced the floof. If you're all about it, like us, then check out these super cute options that come in a variety of classic colors and fashionable options. Some of these even have varying knitted patterns and designs throughout the cap, making them look extra stylish. If you like a clean, solid aesthetic then the Augusta Sportswear 6816 listed below is the perfect wholesale beanie for you!
Shop our favorite wholesale beanies and knitted hats with pom-pom styles:
Sport-Tek STC21 Sport-Tek ® Pom Pom Team Beanie
Top Of The World TW5002 Adult Altitude Knit Cap
Augusta Sportswear 6816 Two Layer Acrylic Knit Pom Beanie
Camo Print Wholesale Beanies for Those That Want to be Seen- And Those That Don't
Camo prints have two categories. The first is natural prints that are commonly used for apparel that is worn while hunting or during other outdoor activities in the wilderness. These prints have not made as much of an impact on the fashion world as much as they have for tactical wear and blending into natural surroundings. The other category of camouflage printed beanies have modern, multi-colored prints that many of us are familiar with in street fashion. Sometimes it is the tradition "army" or "olive" green colors, but other times it comes in shades of pink, black and white! The pattern has become very popular in urban street fashion, athleticwear and also children's apparel. Over the years camo has found its way onto many other types of clothing. Whichever camo print you are devoted to (or perhaps you like both), we have wholesale beanies for either preference.
Shop our favorite camo print wholesale beanies:
Port Authority C901 Port Authority ® Camouflage Fleece Beanie
Port & Company CP91C Port & Company ® Camo Beanie Cap
Bayside BA3820 100% Acrylic Camouflage Beanie
Chunky Knitted Wholesale Beanies
If you prefer a hat that has a chunkier knit, then we have some suggestions for you. The Top of the World TW5003 has a thick cable knit and is the chunkiest of wholesale beanies we offer. The other two options have noticeable ribbing that is slightly thicker than the knits on many beanies. These knitted hats are good for people of all ages, genders, walks of life. If you brave intense weather or just like a thicker hat, then a chunky, knitted hat or beanie may be a great investment on your part. We recommend this style for the winter months and something a bit lighter in the early fall and early spring. With super low pricing, you can stock up on blank wholesale beanies for every season!
Shop our favorite chunky knitted wholesale beanies:
Top Of The World TW5003 Adult Empire Knit Cap
Big Accessories BA524 Ribbed Marled Beanie
Port Authority C908 Port Authority ® Watch Cap
Slouchy Fashion Wholesale Beanies
For the fashionistas of the bunch, or perhaps the hip coffee shop type, we have slouchy wholesale beanies that make that "I just rolled out of bed but I still look awesome" look completely achievable. Any piece of clothing that makes us look effortlessly cool with such minimal effort is a must-have in our book! Versatile enough to get away with wearing it running errands but also while shredding it on the slopes, these oversized beanies are as stylish as they are functional.
Shop our slouchiest, trendiest, knitted wholesale beanies:
Top Of The World TW5005 Adult Slouch Bunny Knit Cap
Top Of The World TW5004 Adult Fluffy Monster Knit Cap
High-Visibility Wholesale Beanies For Road Runners, Bicyclists & Safety Workers
The "brighter the better" is our motto when it comes to safety worker's attire. Safety workers can stay comfortable, warm, dry and above all use seen with a neon wholesale beanie from ShirtSpace. There are more construction and safety styles available on ShirtSpace.com, but these are our top safety color beanie that stand apart. Two of these have reflective elements that are added safety precautions for high-visibility. The fleece beanie was selected because of the super soft fabric, and also because it is shorter than most beanies. This style is nice if you have a shorter head, or feel that many beanies are too long for you. In situations where you can't adjust your clothing super often (let's say you have dirty hands from manual labor, or you operate machinery that you can't take your hands away from), a good fitting hat is necessary.
Another group of people that may be interested in high-visibility wholesale beanies are those that run along roads and outdoor bicyclists. It's important that drivers are able to see these people on the roadways to avoid accidents. Don't be a statistic and wear as much high-vis clothing that you can to prevent easily avoidable accidents.
Shop the best high-visibility wholesale beanies for safety workers and roadside activities:
CornerStone CS800 CornerStone ® - Enhanced Visibility Beanie with Reflective Stripe
CornerStone CS803 CornerStone ® Enhanced Visibility Fleece Beanie
Bayside BA3715 100% Acrylic Beanie
Wholesale Beanies That Sports Fans Will Go Nuts Over
Die-hard sports fans can be some of the most spirited people when it comes to their fashion choices. We all know those people that deck themselves out in solidarity and support their favorite teams. Whether it is for a recreation football league you coach on the weekends or repping your favorite professional team that you've been a fan of since you were five-years-old, there are wholesale beanies that will help you flaunt your team colors loud and proud. Multi-colored stripes and pom-poms will allow you to perfectly represent your team or organization. As an added bonus, these wholesale beanies are fashionable enough to be incorporated into other outfits beyond the superfan uniform as well, making the value for cost even more beneficial.
Shop our best wholesale beanies for athletes and sports fanatics:
Sport-Tek STC31 Sport-Tek ® Striped Beanie with Solid Band
Sport-Tek STC20 Sport-Tek ® Spectator Beanie
Our Warmest Wholesale Beanies
The whole point of a beanie is to keep your head warm - warmer than a baseball cap or a straw hat you would wear on vacation. So when you are facing extremely cold conditions make sure you are keeping your head as warm as possible to retain heat! Regular fleece lining, microfleece and sherpa fleece are all wonderful choices to keep your noggin nice and toasty. The Bayside wholesale beanie featured below has the added advantage of flaps that hang down over the ears, protecting them from wind, moisture and frigid temperatures. Secure the flaps with the attached strings and they will stay snug around the face.
Shop the warmest wholesale beanies we carry:
Port & Company CP91L Port & Company ® Fleece-Lined Beanie Cap
Dri Duck DI3561 Epic Performance 100% Polyester Microfleece Beanie
EVERYONE LOVES BEANIES!
One thing we do know is that people (and dogs) of all ages love beanies, and they are here to stay in the fashion world. We hope this blog post helped you narrow down your search for the best wholesale beanie style for your brand! If you can't decide, consider buying multiples so that you have a beanie for every occasion, outfit and mood. ShirtSpace provides affordable, wholesale prices so stocking up on beanies won't break the bank. If you love beanies as much as us share your favorite beanie style, or how you customized a beanie for your brand or business, in the comments.
Comments
wholesale winter accessories06/10/2021 04:39 pm
The blogs you have produced are really genuinely and unique from every angle. I like your writing style and the concepts you are introducing the world through your precious efforts. Keep the spirits high as people like me are always in the waiting list for you to read the new blogs.
ShirtSpace10/20/2022 02:29 pm
Hi! We are so excited to hear that you enjoy our blogs! Thank you for reading!
Leave a Comment
We take your privacy seriously and will not share or publish your email address.
This site is protected by reCAPTCHA and the Google Privacy Policy and Terms of Service apply.