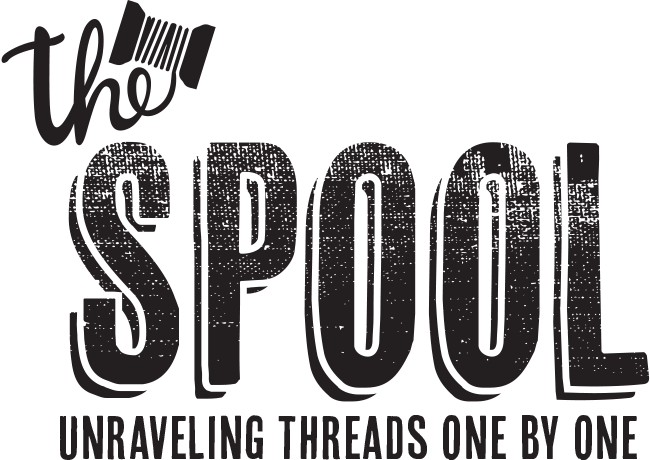 Everything You Need to Know About Hats & Caps
By ShirtSpace | Aug 23, 2019 | Updated Oct 23, 2020
Let's be real, in life you wear a lot of hats. Whether you're trying to find the best style of hat to sport around the neighborhood or you're an apparel decorator on the hunt for the best fit, you've come to the right place!  This article will touch on key features of a hat that you should consider when choosing the best fit. Additionally, we'll provide examples of some of our favorite hats offered at wholesale prices. So let's put on our thinking caps and see which hats are going to be the right fit for you!
What is a panel?

Hats come in various styles, two of which are referred to as the 5-panel hat and the 6-panel hat.  So, what's a panel?
All "ball cap" style hats have seams that run from the bottom of the hat up into the crown of the hat. The stretch of fabric from one seam to the next is referred to as the panel. What's the difference between a 5-panel and a 6-panel hat? Since there's a good chance that we're not all mathematicians, let's keep it simple- it's the difference between a seam running down the middle of the forehead vs having a smooth surface, free from seams and ideal for decoration.
Both styles technically have six seams that run down from the crown of the hat, but on the 5-panel hat, the seam is shorter, creating a darted line of stitching at the top of the hat and leaving a solid front panel. Need a visual? Think trucker hats (5-panel) vs traditional baseball hats (6-panel).
What is structure & why should you care?
If you're an apparel decorator, you may have some questions.  "Why would anyone want to print over the seam of a 6-panel hat?  That would ruin the print!" Well, the answer is that not all seams are what they may seem… to be.  In short, they're not all made the same. Another thing to be aware of on your quest for the perfect hat is to consider whether you want a structured or unstructured hat. We know, we know, there's more?!
Structured vs Unstructured Hats
A structured hat is made using stiff fabric behind the front panels of the hat that help to provide structure and maintain the shape of the hat when you take it off. An unstructured hat is not made with this added structure behind the front panels, and as a result, will resemble limp fabric that does not maintain its form when you take it off.  
For decorators, the reinforcement used when assembling structured hats can make stretching of the hat more difficult, thus making it challenging to flatten the seams if you're looking to decorate. On the contrary, unstructured hats will lay flat, and depending on how the hat is constructed, the image could be entirely unaffected
What is a profile? I thought we were talking about hats!
It's not like Facebook... Instead, the profile of a hat refers to how high, or tall, the crown of the hat is and where the brim is intended to land on your brow or forehead.  A low profile hat is shallower, with a crown typically ranging from 2-3 inches. When pulled down tight, the low profile hat is intended to land somewhere on your forehead.
Medium or mid profile hats are a little taller, generally in the 3-4 inch crown height range, and when pulled down tight, the profile brings the brim to right about your brow line.  
The high profile hat typically has a crown of approximately 4 inches or more and when pulled down tight, is intended to meet your eyes. These hats are typically worn leaving space at the top and are a great choice for those with lots of hair or a voluminous hairstyle.  
Pro tip for screenprinters:  the profile of hats, similar to various sizes and styles of shirts, will affect your placement on the platen. If it's your first go around printing a new style hat, including a different profile, panel type, general construction, or all of the above, we highly recommended doing some test printing first. Consider yourself warned!
Our Favorite Hats   
The time has come to showcase a couple of examples of structured vs unstructured and 5-panel vs 6-panel hats.  
Up first, the Big Accessories BX025 Trucker Hat is a 5-panel hat, showcasing a seamless front panel for easy-peasy apparel decoration or to best suit your minimalistic style. Fun fact, these hats also fall into the category of structured hats due to the buckram material used in the panels and the mesh that holds its form once removed from your head. If you're a screenprinter, one way to make structured hats a little more pliable is by warming them up under your flash dryer or running them through the conveyor before printing.  Another pro tip? The 100% cotton material in the BX025 Trucker Hat gives you a variety of ink types to choose from, but due to the mesh type material on the hat, you'll need to reduce your cure temperature. Adding a low cure additive to your waterbased or plastisol ink is going to be a must with these trucker caps!
Next up, the favorite Big Accessories BA611 Ultimate Dad Cap! The BA611 is a great example of a 6 panel, unstructured hat.  A casual hat that's all the rage right now, this dad cap is constructed to be comfortable, is available in 6 classic colors that even moms will love, and is made using breathable 100% cotton. If you're a screenprinter, the 100% cotton fabric opens up your ink choices, and with a little creativity on your platen, you can create a seamless printing experience- both literally and figuratively!

Who knew that hats could have so many differences, right?  While we touched on a few of the key components of hats, how they're made, and what styles are available, we only scratched the surface. There are beanies, bucket hats, hats with holes in the tops, snapbacks, Flexfit- you name it! For now, our brief introduction to hats should provide you with the basic know-how to navigate the wide world of hats. And stay tuned for our next installment of all things hats!

PS- if you haven't gotten enough of our wholesale hats, we've got you covered. Happy hatting!
Leave a Comment
We take your privacy seriously and will not share or publish your email address.
This site is protected by reCAPTCHA and the Google Privacy Policy and Terms of Service apply.