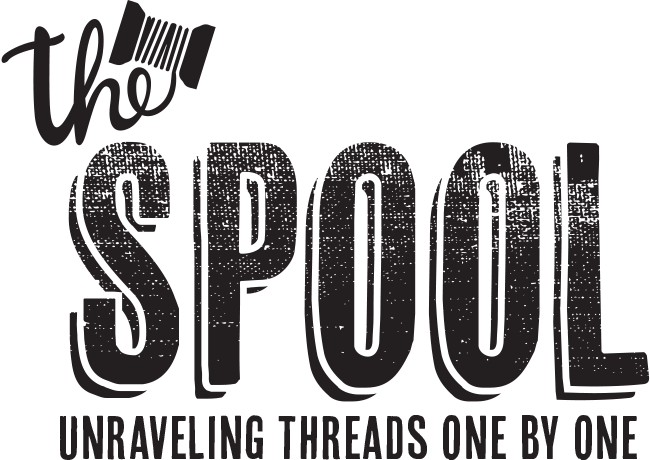 The Best Fabrics To Keep You Warm
By Shirtspace | Nov 30, 2016 | Updated Sep 20, 2019
As winter creeps up on us and temperatures start to drop, many of us dig into our closets to retrieve the warmer clothes we stashed away last spring. Perhaps you're one of the lucky ones with a nice collection of different fabrics for the first frost or an unexpected snowstorm. Despite there being an overwhelming amount of fabrics available today, we've broken it down so you can figure out what's what and which fabrics are must have this winter.
Among the many fabrics available to dress up or dress down- and stay cozy of course!- are natural fibers and man-made fibers. Some must haves that are included are wool (worsted and woolen), manufactured wool (flannel, cashmere, tweed, and mohair) fleece (sheep and lambs wool), polar fleece, knits, leather, corduroy, fur and fake fur, sheepskin, and suede.  While some of these fabrics are lighterweight than others, for the most part, these are going to be your warmest options for braving those frigid temps that are ahead of you.
Some people may be guilty of layering a not-so-warm cotton "sweater" from Target underneath a warmer woolen cardigan, and that's perfectly fine. But, as a rule of thumb, if your main objective is wearing an option that'll keep you cozy- not just cute- then cotton is not your best bet as a standalone fabric as it's typically pretty thin and offers little insulation. The same goes for bamboo, hemp, and silk- but keep in mind that when these lighterweight fabrics are used as thermal underwear, and paired with spandex, rayon, or nylon, they have great elasticity, are soft, and are perfect for layering.
So, now that you know what types of fabrics you're sure to find on the quest to creating your perfect winter wardrobe, what articles of clothing are best for each fabric?
Flannel is not only a classic option, but is extremely in style right now. You'll be pleased to find a huge selection of shirt options, as well as pajama pants and other fun articles of clothing. Look forward to warm and fuzzy flannel for your holiday season!
Wool is a great option for dressier pants, skirts, blazers and suits, as well as timeless sweaters, coats, socks, and scarves. You're likely to find worsted wool for your suits, skirts, and blazers given that it has a smoother texture. Your other articles will likely be woolen and are going to be the warmest of warm this blustery winter season!
Fleece jackets and outerwear are also a toasty option to make sure and add to your collection this year. They have a completely different feel than wool, but do a great job of keeping you insulated when it counts. Best of all, there are countless fashionable options on the market so that you can look put together when you brave the elements.
Finally, another great consideration for all of your coat, jacket, and hat needs is leather, suede, and sheepskin. Each of these materials provide the warmth that you seek and are extremely durable too! Best of all, adding one of these pieces to your collection is an addition that will stand the test of time. Remember though- buy nice, or buy twice!
Ultimately, there are many quality options available that are sure to suit the climate that you find yourself in, whether downright frigid or cool at best. Take some time to consider what winter clothing options are appropriate for you. Do you often wear formal trousers and suits to the office? If so, a sophisticated wool suit may be right up your alley! But, if your days or weekends are filled with sledding with the family and an occasional trip to the mountain, maybe a couple of flannels and a nice leather jacket will suit you just fine. Whatever you decide on, make sure you thoughtfully consider the fashion and function. Don't let yourself get caught on the first day of winter without a nice warm hat and a fleece jacket to keep you cozy!
Leave a Comment
We take your privacy seriously and will not share or publish your email address.
This site is protected by reCAPTCHA and the Google Privacy Policy and Terms of Service apply.
Back to
Top