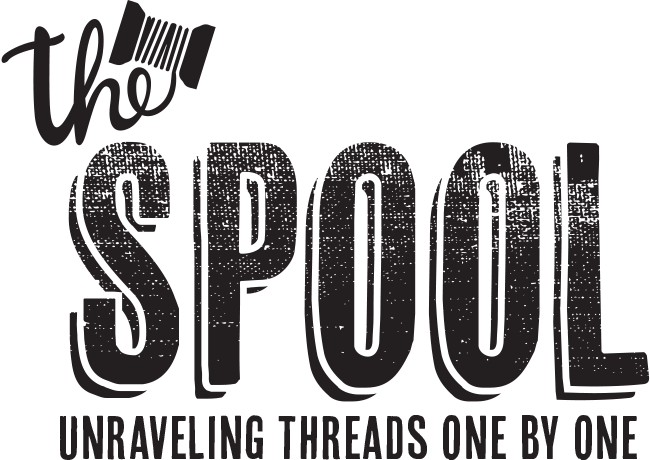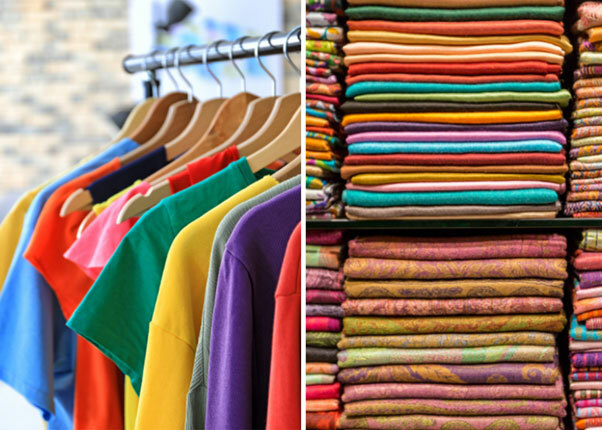 How Complementary Colors and Their Meanings Will Compliment Your Apparel Designs
By ShirtSpace | Sep 21, 2021 | Updated Feb 03, 2022
Color theory and the color wheel are great tools to use when choosing colors for decorating apparel. The beauty within colors is the depth of each color, as well as the different shades and hues that they create. When it comes to apparel decorating, it's not only about the ink or medium that you are using, but also the color of the product that you will be decorating. It doesn't matter if you are decorating on t-shirts, tank-tops or sweatshirts, using these concepts will be helpful in creating designs that are visually appealing to customers, therefore, making them want your designs even more.
Hero Image Sources: pixelShot(Shirts on the rack) DAPA Images (Shirt Stack)
How to Use the Color Wheel and Theory as Tools for Your Apparel Designs
What exactly is color theory and the color wheel? Color theory is simply the analytical framework that creates color, while the color wheel is a wheel graph that shows colors and their relationship between primary, secondary and tertiary colors. Now let's break it down!
Color Wheel Breakdown
Primary, Secondary & Tertiary
Primary- Red, Yellow, Blue

Secondary- Orange, Green, Violet

Are formed by mixing primary colors together.

Tertiary- Yellow-Orange, Red-Orange, Red-Violet, Blue-Violet, Blue-Green & Yellow-Green

Are formed by mixing a primary with a secondary color.
Image Source: HubSpot Business Software Image Source: Robert Kneschke
How Complementary Colors Work
Now that we understand the color wheel, let's talk about complementary colors and how they can enhance your designs! Complementary colors are colors that sit opposite on the color wheel. This dynamic duo contains one warm hue and one cool hue, which makes them create contrast. Contrasting colors AKA complementary colors are the most naturally appealing to the eye. Choosing these colors, will be a sure win for all of your decorating designs and ideas!
Red & Green

Yellow & Purple

Blue & Orange
Image Source: Rubén Chase
When choosing complementary colors to work with, you do not have to only use the primary and secondary colors. Choosing different hues from these base colors will give your designs the contrast that you are looking for, but will add an exciting twist. Depending on the year or the time of the year, different colors are trending, which will also be important for you to keep in mind. Popular colors in 2021 will be different from what was trending in 2020. This is when complementary colors come into play - because they never go out of style!
When thinking about colors, take into account what is currently trending as well as complementary colors. For example, select light pink and mint (instead of red and green) or pale yellow and lilac (instead of yellow and purple) or navy and burnt orange (instead of blue and orange). These examples don't even scratch the service of all the possibilities with colors that there are.
Image Source: Abenaa
Why Colors Matter and How They Can Affect Your Apparel Designs
When thinking about colors and your designs, the sky is the limit! There are so many factors that are involved in the design process; from ink to vinyl, and to what color product you choose to put your creations on! Depending on your decoration style or medium that you use, thinking about the colors and how they will compliment each other will be essential to your design process. Here at ShirtSpace we have a vast inventory of blank apparel in all different colors to choose from, that will help make your designs pop!
The main reason why colors are so important to the design process is because they stimulate our brain. Keeping this in mind while designing will help you create products that people will want. Color theory is not just about complementary colors, but colors also represent feelings and moods. Understanding how colors affect us will be helpful when executing your designs and when choosing which color products you want to use!
The Meanings of Colors
The meaning of colors is a broad and dynamic study. There are lessons and guides that can help you manage your moods and emotions by understanding the color phenomenon and how they can alter our behavior.
However-for apparel decorating, let's simplify this and discuss how the meanings of colors can affect apparel designs. Take into consideration how colors can influence the moods of the consumer. This will help elevate your designs and creations! Applying these tools of intent to your designs will help market your decorated apparel to many, which in return will give your creations more value.
Image Source: wolfman57
Using Colors as a Tool for Your Apparel Designs
All in all, colors are the best tool in your tool box for designing. Taking into account how the color wheel, color theory, complementary colors and their meanings will alter your designs will help you create your best work yet! To some, colors may just seem to be simple and just as they are, however, the fascinating thing about colors is how truly dynamic they are and the way they can transform our ideas and minds. Let's all take a spin on the color wheel and see where our apparel designs go next!
Image Source: kali9
Image Sources: pixelShot(Shirts on the rack) DAPA Images (Shirt Stack)
Comments
Rossmeri Montalvo11/20/2021 04:21 pm
Thanks for sharing this blog. Screen-Printing is the most well-known t-shirt printing method of t-shirt printing methods. Humans have used screen printing since way before you and I were born. Keep sharing.
ShirtSpace10/25/2022 07:39 pm
Hi Rossmeri! Thank you for reading and taking the time to comment!
Leave a Comment
We take your privacy seriously and will not share or publish your email address.
This site is protected by reCAPTCHA and the Google Privacy Policy and Terms of Service apply.