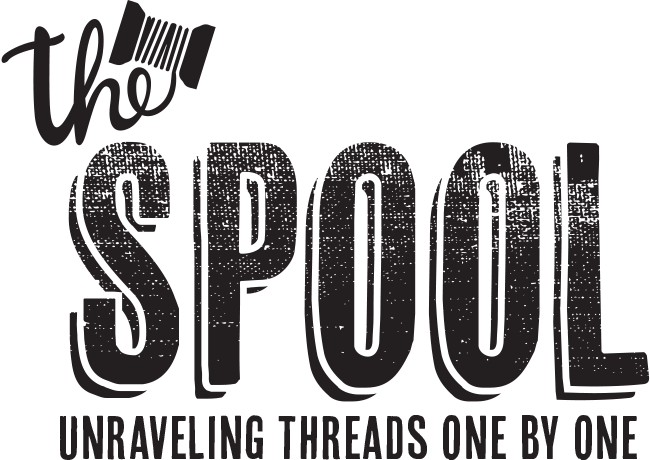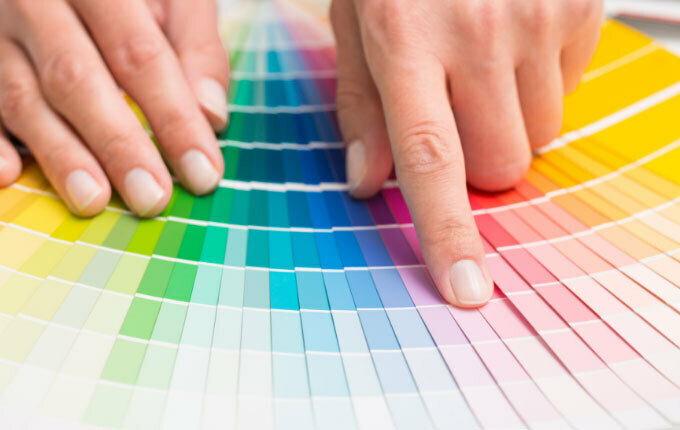 Trending Colors for 2021 & Blank Apparel Selection Tips
By ShirtSpace | Jan 06, 2021 | Updated Jan 16, 2021
The trending colors for 2021 will surely turn heads! The year is fresh, and with it brings a change in popularity when it comes to color selection. These top picks for trending colors for 2021 transcend fashion apparel, and extend into interior and exterior home decor, beauty, product design, electronics, car paint, wedding color schemes, branding in the business world, design within advertising, and much more. Some colors maintain a classic position in popularity. Many times this includes neutrals or basics like black and white. There also seems to be a revolving door of colors and shades that enter and exit in popularity and accessibility every year. With the start of a new calendar year people are anxious to learn the "Pantone Color of the Year" or to find out from the world of fashion what top trending colors we can expect to see online, in stores, and on the streets.
This year brings a unique opportunity within emerging color trends since 2020 proved to be such an emotionally tumultuous year for a majority of the world. Color not only evokes emotions, but it also helps us describe the world around us, our feelings, and abstract thoughts that are hard to put into words. This is why many restaurants and fast food chains use red for their logos or brand to induce hunger. Hospitals choose a neutral and calming color palette to encourage a somber environment where sometimes chaos can occur and emotions run high. While spas often use blue shades to create a peaceful vibe that promotes relaxation. We would expect a children's play center to be bright and colorful, and a Christmas shop to be red, white, and green. We associate colors with certain environments, groups, and settings. Many times these associations are subconscious which is why forecasting trending colors for 2021 is so important. This complex blend of linking colors, emotions, and nouns (people, places, or things), can be tapped into for many purposes including marketing efforts, brand recognition, or to just have your message simply be noticed apart from the rest.
Because of the importance of color theory if you are printing your own creative designs, or consulting a customer on which color shirt or other wholesale blank apparel item to choose to showcase their logo or graphic, it is important to consider a few factors that should impact their decision. We have an entire article on the most popular t-shirt colors for a little more in-depth advice on the topic, but here is a quick checklist of questions to consider when selecting color options included below.
Things to Consider When Selecting Blank Apparel Colors
What colors and styles are trending right now?

Are your customers fashion-forward and looking for unique colors or seem to prefer the basics?

Is your design, message, or logo season dependent (consider pastels for spring, bright colors for summer, rich neutrals and warm colors in the fall, etc.)

What is easily available?

Negative: Popular colors may sell out faster due to high demand.

Negative: It may be hard to find comparable blanks by similar brands when you are in a pinch if you opt for unique colors.

Positive: There may be a large surplus of stock to depend upon due to anticipated popularity from manufacturers.

Will the color you choose have longevity? And does that matter for your purpose?

Does this garment need to be worn for a single event or as a regular closet staple?

What is best for your intended wearer?

Example: We recommend avoiding white sweatshirts for a boy's soccer team hoodie. Black would hide dirt and stains much better.

Example: We love gray (as you will see in this article), but for excessive sweaters, it's not always the soundest choice because it shows "pit stains" more easily than other colors.

What will compliment the design and brand best?

Is the logo typically represented in a light or dark color scheme? Think contrast for best results!

What colors best showcase the company or group's personality, product line, and values?

What colors might you expect to see for a project like this? (traditional sports team colors, fluorescent eye-catching neons, a dark and rich color palette).

What method of garment decoration are you considering?

What kind of fabric do you need? (100% cotton for tie-dye, a cotton/poly blend for screen printing, 100% polyester for sublimation, etc.)

What ink and fabric color combinations typically work best together for your selected method?

What kind of look are you trying to achieve? (faded/vintage or saturated/vivid, intricate or simple, etc.)

If using sublimation, keep in mind that it works best on white or very light colors.
Trending Colors for 2021: Pantone's Colors of the Year
Image source: Pantone
At the beginning of every new year since 2000, the known and revered Pantone chooses a single color that they deem as their "color of the year". Color trends come and go but this yearly selection represents more than just a shade people like. If you aren't exactly sure what Pantone is a company best known for their Pantone Matching System that is a large catalogue of colors and shades widely used in across artistic industries such as graphic, interior home, and fashion design industries, just to name a few. The company also advises other businesses on "color for product and brand visual identity". What makes 2021 unique (if there wasn't enough on the list already) is that Pantone selected not one, but two colors for the first time ever. These colors can be seen as separate or as a complementary pairing as well. As we will explain in more detail, one of these trending colors for 2021 is just what we need- something bright, cheerful, hopeful. The other as Pantone puts it, "quietly assures, encouraging feelings of composure, steadiness and resilience".
Image source: Pantone
Illuminating
Strength, positivity, optimism and warmth are just a few ways Pantone describes this vibrant shade. Yellow has always been a color associated with happiness and vitality. Just as many flowers from all over the color wheel have yellow centers, and are beautiful no matter the color of petals, yellow goes with just about anything! When selecting a color palette, yellow is always a good color since it is so complimentary to many other shades on the color wheel.
Shop our favorite shirts that are similar to Pantone's "Illuminating":
American Apparel 2001W Unisex Fine Jersey Short-Sleeve T-Shirt in "Sunshine"
Bella + Canvas 3001C Unisex Jersey T-Shirt in "Yellow"
Hanes 5180 Unisex Beefy-T® T‑Shirt in "Daffodil Yellow"
Ultimate Gray
Bringing forth natural images of rock and stone, and substances that are durable, reliable, foundational - gray is an emerging trendy color that has gained traction in its popularity in recent years. Gone are the days where "all black everything" was the go-to sophisticated style many reverted to over and over again. "All gray everything" is the new solid choice for trending colors for 2021. Here at ShirtSpace, we have more gray shirts than any other color in our inventory!
Another wonderful part about gray is that it comes in so many shades and textures. Beyond Pantone's "Ultimate Gray" you can opt for a light silver hue, a textured heathered gray, a dark charcoal, or a gray that has a hint of green, brown, or even blue to it. Gray is also an incredibly versatile color. Everyone looks good in it and it compliments just about any color scheme. Whether it's a street fashion look or an athleticwear ensemble, gray is a great choice for any style of t-shirt or sweatshirt.
Shop our favorite gray shirts that are similar to Pantone's "Ultimate Gray":
American Apparel TR401 Unisex Triblend USA Made Short-Sleeve Track T‑Shirt in "Athletic Grey"
Bayside BA5025 Unisex 4.2 oz., Fine Jersey V-Neck T‑Shirt in "Dark Ash"
Bella + Canvas 3001C Unisex Jersey T‑Shirt in "Storm"
Pantone's Autumn/Winter 2020/2021 Top Color Predictions
From the end of 2020 and transitioning into 2021, Pantone really pushes the warm colors this year, and we have no objections! From sultry reds like the passionate and voluptuous "Samba", to the "radiant autumnal orange" titled "Amberglow", to the earthier and dustier "Sandstone" that "speaks of the rustic outdoors". You might be surprised to hear that more warm colors are on the autumn/winter 2021 trending colors list. Now we move into romantic shades such as the dramatic and deep "Fired Brick", inviting and soft "Peach Nougat", and "Rose Tan" which is "a gentle dusty pink".
To complete this list of trendy colors for late fall 2020 and early winter 2021, we see some beautifully saturated jewel tones that would look fantastic on a variety of canvases and mediums. "Magenta Purple" is a "hypnotic purple shade that intrigues and mesmerizes". "Classic Blue" is another jewel tone, reminiscent of a sapphire and "evocative of the vast and infinite evening sky". "Ultramarine Green" is another gem-like color that is a "deep cooling blue-green".
And the last color for this collection of trending colors of 2021? "Green Sheen'' which is '' a bold acidic yellow-green shade that will always stand out". Because yellow is one of the "colors of the year", afterall. We can't help but notice that these colors very closely align with some of ShirtSpace's top color trend picks we made for 2020. With a global pandemic putting a lot of aspects in life on hold, perhaps that is why we were almost a year ahead of the game with our predictions!
Swatch source: Pantone
Pantone's Predictions for Autumn/Winter 2020/2021 Core Classics
Pantone also releases trending color predictions for classic neutral shades that are less colorful, and more basic for New York Fashion Week. These are great colors for intricate or busy designs that need a plain background. Or even bold color schemes that need a neutral complementary shade. Pair them with one of the bright colors for a balanced look. Pantone chose light shades like "Almond Oil" that is a "smooth but subtle off-white shade", and the timeless cool-gray shade called "Sleet". "Military Green" is a "strong and foundational green tone", while "Blue Depths" is the darkest shade, one that "implies an air of mystery and the unknown. Any of these colors would be good choices for a conservative color palette or as a complimentary color when building a color scheme around a bold statement color.
Swatch source: Pantone
Pantone's Spring/Summer 2021 Top Color Predictions
The leading authority on color trends, Pantone also released some trending colors that the company predicts will be popular in 2021 through the end of summer. We are energized with warm colors such as the previously mentioned "Illuminating", the golden-orange "Marigold", the normally vibrant tropical color with a dusty twist - "Burnt Coral", and the rich but classic "Rust", a natural earth color inspired by autumn leaves.
They didn't forget the cool tones with tranquil colors such as "Cerulean" - Pantone describing this shade as "the color of the sky on a serene, crystal clear day", or "Green Ash" a mentholated light mint color, and it's refreshing sister color, ''Mint".
This leads us to magnificent jewel tones for saturated and bold colors that catch the eye. "French Blue" is "inspired by Paris in the springtime", "Amethyst Orchid", reminiscent of florals and gemstones, and "Raspberry Sorbet", a vivid, bright and juicy shade. Pantone's multicolored top picks are bold and bright, leaving a lasting impression no matter what medium was encountered.
Swatch source: Pantone
Pantone's Predictions for Spring/Summer 2021 Core Classics
There is also a small collection of trending colors for 2021 selected that are more neutral shades for the spring/summer season as well .These core classic colors include the aforementioned "Ultimate Gray", dramatic "Inkwell" which is "a deep and intense blackened blue", "Buttercream", " a delicious off-white", "Desert Mist", which resembles "shifting powdery sands", and "Willow", an earth shade that is inspired by "a canopy of green that reveals and conceals".
Swatch source: Pantone
Trending Colors for 2021: Shutterstock's 2021 Color Trends Report
Pantone isn't the only authority when it comes to predicted color trends in the world of fashion and design. Shutterstock, a global leader and online marketplace providing high-quality licensed video, images, and music for personal and commercial use. In their yearly Color Trends Report, Shutterstock looked for colors that have seen increased activity in the last year, popping up in more image downloads than ever before. By looking at the HEX code data in each pixel, we can see the hues that are primed to dominate in the year to come". Since these trending colors for 2021 are backed by data rather than selected by trendsetters that are finely tuned into the world's popular culture, expression, and behaviors- we may gain separate value from the insights gained in this report.
Set Sail Champagne
This neutral shade is a soft, white tinted orange. The glow from its parent color, orange, makes it a complement to blue-hued schemes, among other colors as well. As a pastel orange, Set Sail Champagne is also at home and blends well in any light pastel color palette you can imagine.
Shop our favorite neutral products that are similar to Shutterstock's "Set Sail Champagne":
Bella + Canvas 6004 Ladies' The Favorite T‑Shirt in "Tan"
Comfort Colors C6014 Adult Heavyweight RS Long-Sleeve T‑Shirt in "Sandstone"
Hanes 5250T Men's 6 oz. Authentic-T T‑Shirt in "Sand"
Fortuna Gold
According to Shutterstock, this color "is a dark, rich shade of yellow" and "Its spectrum features variations on gold, from light shimmering pastels to dark, almost metallic golden browns". For a direct complement, pair perfectly with Cerulean blue, "creating a high-profile palette that brings to mind fields of wheat and deep blue skies". Or for a gentler palette, Shutterstock recommends mixing Fortuna Gold with Set Sail Champagne "...and other earthy tints, like terracotta or ochre". For the boldest and most regal of choices, Shutterstock suggests creating "a striking palette by embracing its amber qualities and pairing Fortuna Gold with other jewel tones, like amethyst purple and turquoise green".
Shop our favorite yellow products that are similar to Shutterstock's "Fortuna Gold":
Champion S700 Adult 9 oz. Double Dry Eco® Pullover Hood in "Gold"
Next Level 3600 Unisex Cotton T‑Shirt in "Antique Gold"
Port & Company PC61LS Port & Company ® - Long Sleeve Essential Tee in "Gold"
Tidewater Green
This mysterious jewel tone's "...base color is teal, making this rich hue a grey tone of blue green". Shutterstock shares that "On the color wheel, its direct companion is another hybrid color, red orange" but versatile as well, "Tidewater Green also works as a rich grey with unmistakable character". When creating color schemes, they recommend we "Use it to ground lighter, brighter palettes featuring its triadic counterparts, like an airy lavender or a modern sage green".
Shop our favorite dark green products that are similar to Shutterstock's "Tidewater Green":
American Apparel 2102W Ladies' Fine Jersey Short-Sleeve T‑Shirt in "Forest"
Anvil 980 Lightweight T‑Shirt in "Heather Dark Green"
Gildan G186 Adult Heavy Blend™ Adult 8 oz., 50/50 Full-Zip Hood in "Forest Green"
Trending Colors for 2021: Neon and Fluorescent Shades
The last color trend of 2021 we want to bring to your attention is the emergence of neon or fluorescent colors seeping into popular street fashion. For times that it is not necessarily in vogue to wear such loud colors, these shades are usually reserved for those required to wear high-visibility safety gear for work or those that exercise along busy streets and need to be seen by other traffic. But as British GQ so boldly claims, "2021 will be the year of dressing like a highlighter". Touches of neon colors among neutral color palettes really stand out and are creeping into everyday fashion - gaining traction as clear trending colors for 2021. Styled the right way, these colors can create unique fashion looks that are fun but are still balanced, making a statement without sacrificing sophistication.
From neon yellow, green, orange, pink, coral, and the less vibrant blue and purple- you have a whole rainbow of neon colors to play around with. Consider a neon pink this year for your breast cancer charity event, or neon green for an environmental cause. For your everyday look, incorporate a neon beanie or high-visibility crewneck pullover to peek out from under your coat. As trending color predictions go, and as 2021 progresses, we think a lot more neon will be on the scene, being seen!
Shop our favorite ShirtSpace products that come in a variety of neon colors:
District DT5000 District ® The Concert Tee ® in neon green, neon orange, neon pink, and neon yellow
Next Level 6933 Ladies' French Terry Racerback Tank in solid neon yellow, and heathered fabric for neon orange, neon green, and neon pink
Port & Company PC78 Port & Company ® - Core Fleece Crewneck Sweatshirt in neon yellow, neon green, neon orange, neon pink, and neon blue
Port & Company CP91 Port & Company ® Beanie Cap in neon yellow, neon green, neon orange, neon pink, and neon blue
All of the Trending Colors of 2021
A new year, and a new chance for endless color combinations and creativity. Sometimes it is great to stick with what is expected and already works, and sometimes a project calls for innovative thinking and creative solutions. Whatever you encounter, you can draw inspiration from these emerging color trends and apply them to whatever custom projects come your way. Fashion trends come and go, but it's always good to think of your customer first and foremost. What would they want? Let us know which trending colors for 2021 are going to be big, which are your personal favorites, and the best color combinations in the comments below!
Comments
Barbara G. Smith01/08/2021 04:09 am
Nice looking sale items in plus sizes. Thanks for letting me browse!
ShirtSpace10/20/2022 02:09 pm
Hi Barbara! Thanks for reading and taking the time to comment!
Leave a Comment
We take your privacy seriously and will not share or publish your email address.
This site is protected by reCAPTCHA and the Google Privacy Policy and Terms of Service apply.