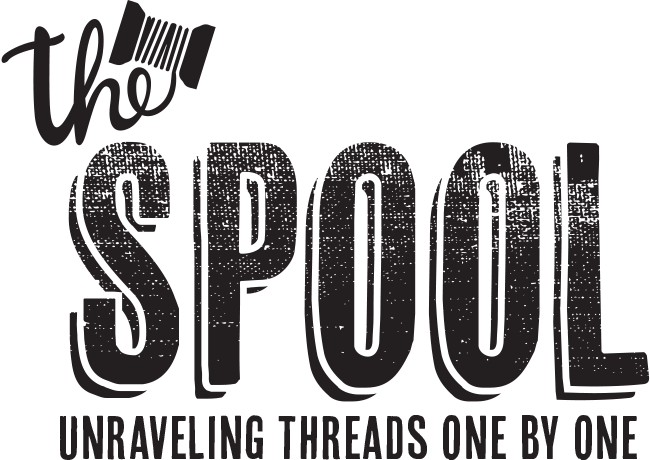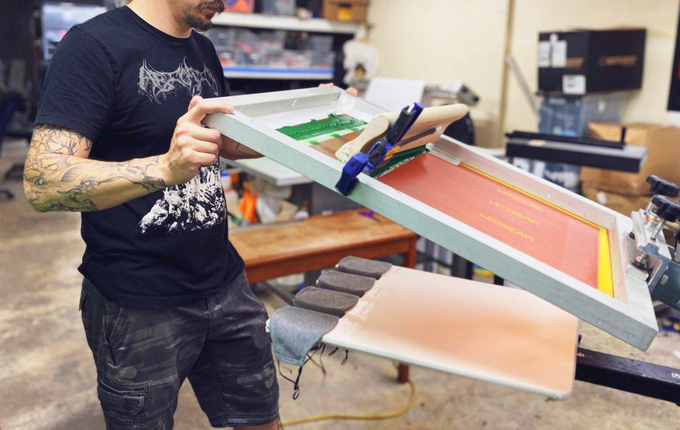 How to Print on a Cloth Face Mask
By ShirtSpace | Apr 09, 2020 | Updated Jan 07, 2022
Face masks have become part of the new normal as the world currently battles the COVID-19 pandemic. And now with the recommendation from the CDC that everyone should wear a cloth mask out in public, they've become a necessity. The transition to face masks becoming a fashion accessory is only a natural progression from here.
People will want face masks in a variety of colors and styles as well as decorated with their own logos and designs. But screen printing cloth face masks can be very tricky. Most cloth masks are stretchable and made from multiple layers of material, two qualities that are notoriously difficult to screen print. Add that face masks are, well, meant to be worn on your face, which means you'll want to avoid chemicals like platen adhesive on the surface of the mask that your customers will wear against their faces.
In this blog, we will discuss the best methods for printing on cloth face masks.
Option 1: Modified Jacket Hold-Down Platen
Jacket hold-downs have been used in the screen printing industry for decades. Their name describes exactly what they're used for, holding jackets in place while screen printed on. They consist of a platen and bracket that locks into place over the edges of the jacket.
How you go about modifying a jacket hold-down might be a little tricky and will depend on which style of mask you print on. Some masks have a seam running down the center while others don't.
Luckily there's a lot of innovation going on during the Coronavirus pandemic and it didn't take long for a face mask specific platen to be invented. If you think you'll be printing a lot of face masks it most certainly makes sense to invest in one.
Option 2: Heat Transfer Vinyl
Another way to decorate a face mask would be to use heat transfer vinyl. Heat transfer vinyl requires a vinyl cutter to cut your design and a heat press to activate the adhesive on the vinyl and adhere to your mask. This is a good option for basic designs.
Vinyl heat transfers work well for face masks because the heat press holds the mask in place while your decoration adheres to the mask. The heat transfer vinyl option would work best on masks that don't have a seam or on the sides of masks that do.
Option 3: Screen Printed Heat Transfers
Screen printed heat transfers would allow you to screen print your design without the need for a modified jacket hold-down or one of the new face mask platens.
Screen printed heat transfers work similar to vinyl heat transfers but instead of cutting your design out of heat transfer vinyl, you screen print your design onto heat transfer paper and then heat press the design onto the face mask.
One huge advantage of screen printed heat transfers is that you can print multiple designs on one sheet of heat transfer paper, reducing your cost to pennies per print.
If you're not set up to screen print on heat transfer paper there are websites you can send your design to and they will mail you screen printed transfer paper with your design printed on it, Keep in mind, to print on masks using this method you'll need a heat press and transfer adhesion powder. Here's a how-to video.
Ready To Print?
As masks become more and more prevalent we have no doubt that the demand for customized face masks will be huge. With that growing demand will come increased innovation in the face mask screen printing industry, making it easier to print face masks successfully. Leave a comment below if you've tried printing on face masks yet and what your experiences have been. Be sure to shop Shirtspace.com for all your cloth face mask needs. We've even put together a handy comparison guide for easy shopping.
Comments
jasmine02/17/2022 10:24 am
Thanks for the great Information blog! During summers, cotton face masks are considered the most comfortable and you can change their outer appearance with the help of mask printing. There are many websites who will be able to assist you in the process such as https://bit.ly/355wQur
Leave a Comment