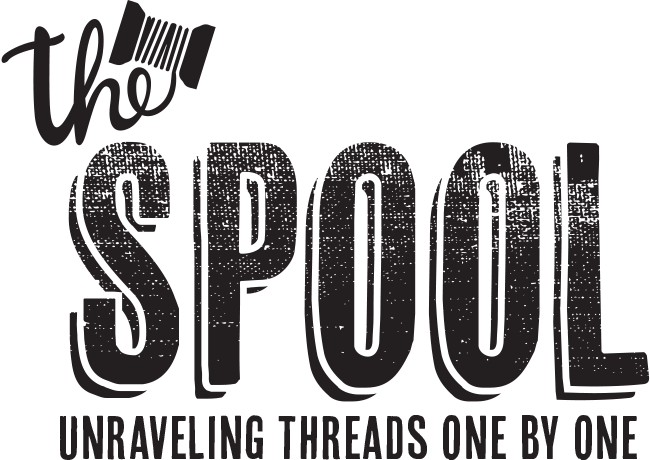 How to Start a T-Shirt Business on Etsy: Taking Your Hobby to the Next Level
By ShirtSpace | Jan 22, 2021 | Updated Jan 22, 2021
Are you wondering how to start a t-shirt business on Etsy, but you have no idea where to start besides signing up? Luckily ShirtSpace has supplied thousands of hobbyists, small operation garment decorators and large groups with high-quality blank apparel so that they have the perfect canvases to start whatever projects come their way - without delay!
We are fortunate to be able to tap into our pool of customers to find out what it really takes to be able to start a t-shirt business on Etsy and set yourself up to thrive. Beyond selecting your supplier, there are many other key components of how to start a t-shirt business on Etsy. This article will delve deep into just exactly what it will take to start in the custom decorated t-shirt business and best practices to work towards evolving into a highly successful and profitable business venture.
How to Start a T-Shirt Business on Etsy - Why Etsy?
If you are reading this and not sure if Etsy is the right platform for you, then perhaps this article will help you see if it's the right fit for your t-shirt creations. If you are not familiar, Etsy is an e-commerce platform that allows transactions centered around handmade items that you often cannot find in traditional retail settings - or if you can, it is not made with as detailed of craftsmanship. If you are wondering whether there will be a market looking for your idea on Etsy, the answer is yes.
If your projects involve a creative concept, a relatable message, or a niche interest - no matter how obscure - with the right marketing strategy and some due diligence, you are sure to start an Etsy t-shirt business you can be proud of. But first thing's first, before you start any business venture, you need to have a game plan.
The Business Plan
First things first, you want to set yourself up for success when starting a t-shirt business on Etsy. The best practice is to have a business plan so that you are not blindly wandering through the process of selling your products online. There are many applications and softwares to construct a business plan available, such as LivePlan. A site like this will lead you with prompts so that you will not miss any important sections when developing your business. It is especially important that you complete a SWOT (strengths, weaknesses, opportunities and threats) analysis before you decide if this venture will be profitable and worth the cost versus effort. Is there a need for your idea and if so, how many others are already providing for that need? Can you do it differently or better? A SWOT analysis will help you sort out all of these factors. According to Score, an organization that helps small business owners through available resources and mentorship, a business plan typically includes an:
Executive Summary

Company Description

Products and Services

Marketing Plan

Operational Plan

Management and Organization

Startup Expenses and Capitalization

Financial Plan

Appendices
It might also be helpful to find a mentor as a resource for when you may have questions, need advice, or problems arise while launching your t-shirt business on Etsy. A mentor could be an invaluable resource when it comes to networking, resources, guidance or just someone to vent to that understands the frustrations or running a small business.
How to Start A T-Shirt Business on Etsy: Finding Your Niche
When creating your t-shirt business on Etsy from scratch, Trina from ohshecreates.com advises that one of the first things you should do before starting an Etsy shop is "decide on your niche". Consider if your t-shirt designs are in a saturated category. Search what competition currently exists on Etsy. Check out how active your competition is on social media. Find what areas are they lacking and you see potential to do better. In what areas does their shop shine, and what can you take notes on?
Logistics-wise, Trina also suggests opening up a separate bank account for your business so you can easily track expenses and incoming money without it being intermixed with your personal expenses. You will thank yourself for this when it comes to tax time and if you business expands.
You can also invest in a bookkeeping software such as Quickbooks or another comparable program to be able to keep track of your business finances. Mishandling money and not preparing taxes correctly is one of the top reasons small businesses fail. This is one area you do not want to neglect - accounting matters. Be proactive and on top of your business finances from the beginning for a healthy business bank account and protected assets.
Setting Up Your T-Shirt Business Etsy Shop Account
Once you have your business plan finalized and your goals and finances accounted for, it is time to get started on Etsy. To start a t-shirt business on Etsy you first need to sign into a previous Etsy account or create a new Etsy account. Then follow these steps outlined below. These instructions list how to sell handcrafted items, like custom blank apparel, on Etsy according to the site's specifications. There is a different process for selling digital products which we will not go into at this time.
1. Select your shop preferences:
Shop Language: You will not be able to change this once it is set but you will be able to set up translations to other languages which you can activate after your t-shirt shop is officially set up.

Shop Country: That you are shipping from

Shop Currency: That you will price your listed items. You will incur currency conversion fees (2.5% of the sale amount) if your shop currency and bank currency differ.

Full-Time, Part-Time, or Other: This will not impact your t-shirt Etsy business at all. It is simply for Etsy's data.
2. Choose a t-shirt business Etsy shop name:
Etsy Name Requirements:

Your name must be 4-20 characters.

Your name cannot have spaces or special characters.

Your name cannot include profanity.

Your name must be available:

It cannot be taken by an existing Etsy member.

Etsy will suggest similar names if you enter a name that is already being used.

Your name cannot commit trademark infringement.

Etsy name selection suggestions (more detail on this topic discussed later in the article - see "Branding"):

Suggestive descriptive names

Choose the one word that encapsulates your brand - if you had to choose.

Abstract names

Your name

Capitalize multiple words

Look to Etsy shop names you remember off the top of your head for inspiration.

Why does their name work so well?

Pick something easy to spell and pronounce

Is your dream business name available?

Create a shortlist of your favorite names and research them:

Check on Etsy during the shop creation process where you can click "Check Availability".

Do not just check in the site search bar.

Try tweaking a taken name by:

Adding "Studio", "Boutique", "Shop", "Apparel" or "Design" at the end.

Abbreviating the wanted name that is already taken.

Changing the spelling.

Check on Google:

See if your name is taken within your industries or similar ones.

Avoid anything generic.

The more unique, the more memorable.

Check the laws:

If outside the U.S., also check out your local government's regulations about intellectual property.

Check the major social media channels:

Facebook

Instagram

Twitter

TikTok

Etc.

Check your name in other major languages or countries you think you may be selling to.

Make sure your name will not offend your possible customer base.

Search Bing instead of Google to get a global search result.
Image Source: CustomTeaShirt
3. List products on your t-shirt business shop page:
Commodity items (like t-shirts) for sale:

Add photos:

Etsy recommends a minimum of 5 photos per item.

You can add a maximum of 10 photos.

Your image must be at least 1000x1000 pixel square.

Take photos from various angles.

Add separate photos displaying color or product feature variations.

Add text:

Include a descriptive title.

Use accurate and in-depth product descriptions including product category and product type.

Renewal Options:

Automatic:

Listing will renew after it expires (every 4 months).

Listing renewal fee: $0.20/item.

Manual:

Renew or delete expired listings yourself.

Assign all 13 available tags to each item - this is how people find your products!

When choosing tags:

What keywords would a customer looking for your product use during their search query?

Think of all of the possible variations of that keyword.

Record Inventory and set pricing:

Price

Sales tax

SKU number

Variations (size, material, color, etc.)
4. Shipping:
Set your prices and details:

Shipping services available

Costs

Country of origin

Processing time

Item specifications:

Opt for Etsy to calculate the shipping prices on your behalf or decline:

Fill in the item weight and size once packed.

Preview the shipping price visible to the buyer.

Publish the product listing:

Preview before going live.

Include as many listings as you want:

Etsy suggests aiming for 10 as a starting point.

Customers are more likely to find you the more listings you have.
5. Payment preferences and billing:
Choose accepted payments:

Paypal

Check

Money Order

Etsy Payments (required to be accepted by those in most locations because it is the primary way Etsy pays the shop owner payments as well). It also allows the shop to process payments using:

Credit cards

Debit cards

Etsy gift cards

Store credit

Set up billing:

Etsy asks that you provide a credit card to:

Verify your identity

Charge you seller's fees:

You can set these to auto-bill and have then deducted from monthly payments.

Or pay a monthly bill if you are in a country that hasn't implemented Etsy Payments.

Ety's seller fees:

Listing Fees:

How much each product costs to be posted to your shop

$0.20 per listing for 4 months

Transaction Fees:

Etsy takes a 5% commission on the total item cost (including shipping and packing supplies).

Charged in your listing currency.

If your payment currency varies from your listing currency, Etsy will charge a 2.5% fee to convert the currency.

Payment Processing Fees:

Etsy charges 3% + $0.25 per transaction for U.S. sellers for each Etsy Payments transaction.

These rates may vary in other countries.

VAT (value-added tax) will be included if applicable to your location.

Additional Fees:

Any shipping labels purchased through Etsy.

If you use Square to sell items from your Etsy shop in-person and they are not linked to your Etsy shop inventory, there will be a $0.20 Square manual charge per transaction, as well as Square's credit card processing fees.

If you run an ad campaign.

If you upgrade from the free membership to Etsy Plus for $10 per month:

Includes ad credits.

Includes advanced customization options.

Special discounts.
6. Officially open and start a t-shirt business on Etsy. Then customize your online storefront to make it your own:
The URL for your shop with be either:

https://www.etsy.com/shop/yourshopname

https://yourshopname.etsy.com
Hooray! You're Officially an Etsy T-Shirt Shop Business Owner.
Once you have completed these steps, your Etsy t-shirt business will be officially set up and ready to go. The work does not end there, though. Work needs to be done to develop the brand identity, set a marketing strategy, select suppliers, set shop policies, consider shipping methods and other crucial aspects that contribute to the success of an Etsy shop. The good news is you took the plunge, and that is admirable in itself! If you have any confusion about setting up your Etsy shop or if you have any valuable advice for our budding t-shirt entrepreneurs out there, don't hesitate to drop your questions or words of wisdom in the comments.
Comments
ShirtSpace08/18/2022 04:57 pm
Hi, Nicholas. We are pleased to hear you are interested in growing a business making custom t-shirts. We have a few suggestions of companies that offer services where they print your design for you and offer an online store for you to sell your creations. I will list them below in no particular order of preference. We have not personally used these services, but they are known to be very reputable in the world of apparel decoration. Something to keep in mind is your profit margin will be lower with these services, but your start-up cost smaller. Placeit - Does not allow you to sell your products on their site, but will allow you to create mock up and order printed apparel Redbubble - Allows you to print and sell on their site Merch by Amazon - Allows you to print and sell on their site Teespring - Another site that prints shirts for you We hope this helps you find a channel to utilize to get your custom apparel business up and running. Please don't hesitate to reach out to our Customer Service Team if you have any more questions or need assistance buying blank apparel.
Leave a Comment