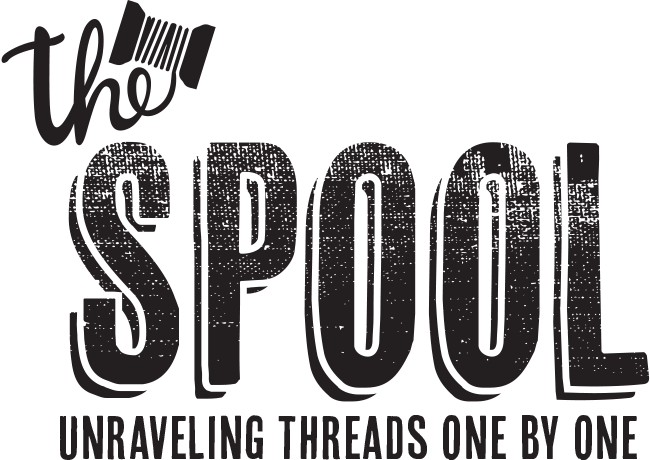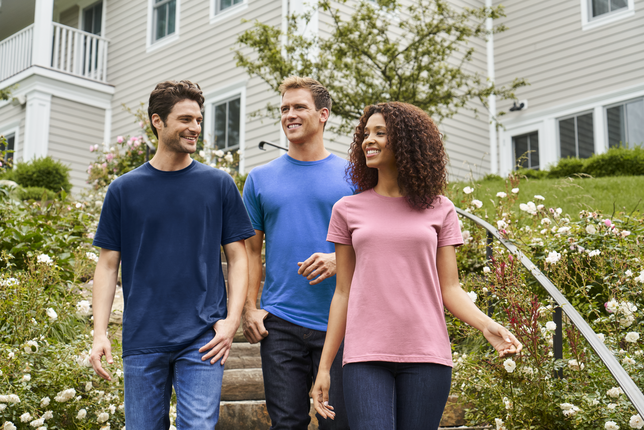 Which Is Better - Cotton vs Polyester?
By Shirtspace | May 12, 2016 | Updated Nov 15, 2021
Aside from the age-old question "What is the best shirt to buy?" the second most frequent question we hear is, "Which is better - cotton or polyester?"
Below we've provided some general information regarding the 2 different types of fabrics, including pros and cons, so that you can choose which option is the best for you.
Cotton vs. Polyester: What is Cotton?
It's the battle of the best, polyester fabric vs. cotton! Let's take a look at this durable and well-known material that has stood the test of time. Cotton has been around for hundreds of years, and it's popularity in the apparel industry isn't going away. Not only is cotton a natural material, it is also a softer option than polyester. Furthermore, ringspun vs. conventional cotton is the softest option of all and is wildly popular among screenprinters and other decorators.
Pictured above: 100% Cotton T-Shirts by Gildan
When considering polyester vs. cotton, some pros of cotton are that the material is breathable (not to be confused with moisture wicking), comfortable, and is currently the more affordable option. Cotton is a commodity and can fluctuate in price, but it currently beats polyester in price. Our favorite 100% cotton t-shirt style is the Bella+Canvas 3001C. Cotton is also a great option for those with sensitive skin, as organic cotton is made without the use of insecticides, pesticides, and chemicals. For many, the upsides to using cotton far outweigh the downsides, such as post dry shrinkage, washing color loss and locking in sweat.
Polyester vs. Cotton Shirts: What is Polyester?
Polyester is a synthetic material that was created in the 1940s. Like cotton, it is an increasingly popular option in the apparel industry. Polyester apparel is more wrinkle-resistant than cotton, fades less, is long-lasting and durable. It is a great option for a restaurant worker who needs a tough shirt to withstand lots of wearing and washing, and because polyester is less absorbent than cotton, it is more sweat stain resistant too. There are multiple moisture wicking options available for performance and athletic wear, that simply aren't available in 100% cotton. One of our most popular 100% polyester styles is the Jerzees 21M Adult 5.3 oz. DRI-POWER® SPORT T-Shirt. On the flipside, polyester is more likely to have runs and pulls, but in terms of durability, it is optimal.
Pictured above: G424 Polyester long sleeve by Gildan
Cotton vs. Polyester Thread: the 50/50 Blend
Some say the best of both worlds is a blend of 50% cotton and 50% polyester. These 50/50 blend shirts are generally less expensive than 100% cotton, yet still have the softness that you find in 100% cotton apparel. Even better, because these shirts are 50% polyester, you will find increased durability and a longer lasting garment. Our top-selling 50% cotton 50% polyester style is the Jerzees 29M Adult 5.6 oz. DRI-POWER® ACTIVE T-Shirt.
Pictured above: 50/50 fleece crewneck by Gildan
If you'll be selecting apparel for your screen printing needs, one thing to keep in mind is what type of ink will be used. Not all inks are created equal, and as such, you need to determine whether your ink is compatible with your apparel.
A good rule of thumb is that 100% cotton shirts can be printed using most textile inks (ie. waterbased and plastisol). But, if you'll be printing on polyester or polyester blends you will need to check with the manufacturer of your ink or your screen print supplier to make the material will take on the ink.
Breakdown: Pros and Cons of Cotton vs. Polyester
Pros of Cotton Material T-Shirts and Hoodies
Breathable

Comfortable

Cheaper, for now, as it fluctuates in price.

Organic cotton is good for sensitive skin, as its is made without the use of insecticides, pesticides, and chemicals.
Cons of Cotton Material T-Shirts and Hoodies
Can shrink in the dryer

Washing causes color loss

Locks in sweat
Pros of Polyester Material T-Shirts and Hoodies
Wrinkle-resistant

Fades less in the wash

Long-lasting and durable

Withstands lots of wearing and washing

Because polyester is less absorbent, it is more stain resistant too

Moisture-wicking, which means it is better for performance and athletic wear since it absorbs and dries out sweat stains.
Cons of Polyester Material T-Shirts and Hoodies
More likely to have runs and pulls

Limiting with apparel decorating types (ex. you can't tie-dye polyester)

Synthetic material - so it's creation bad for environment, and it can't be recycled
In the End, Is it Polyester fabric vs. Cotton?
If you are shopping for blank t-shirts, the question of polyester vs. cotton shirts might come into play. Ultimately, there is no right or wrong answer when it comes to what is the "best" material for apparel. It boils down to what type of apparel decorating you are using, or the purpose of the shirt. Since there are multiple pros and cons to each type of garment, it's a matter of weighing what's most important to you. Make a note of what you like and dislike about a particular garment or brand to keep track of what works and what doesn't!
In the world of blank apparel, and its infinite options, having a general understanding of the differences between cotton and polyester will save you many headaches in the future.
Comments
Leave a Comment
We take your privacy seriously and will not share or publish your email address.
This site is protected by reCAPTCHA and the Google Privacy Policy and Terms of Service apply.
Back to
Top