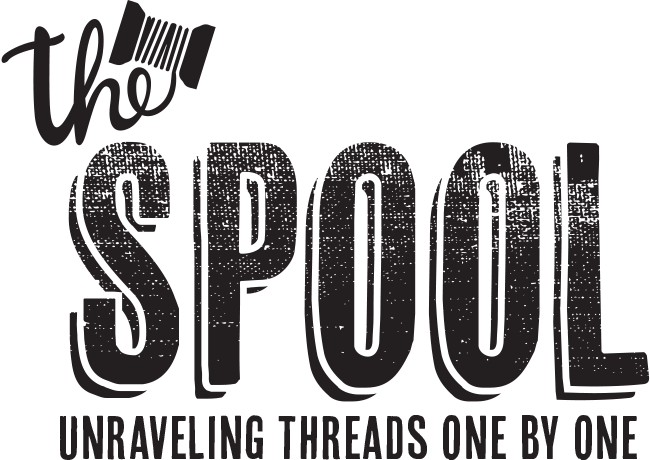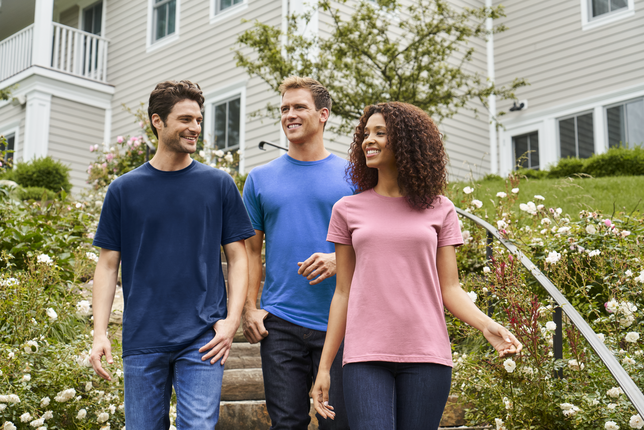 Which is Better - Cotton vs Polyester?
By ShirtSpace | Aug 23, 2019 | Updated Apr 26, 2022
Aside from the age-old question "What is the best shirt to buy?" the second most frequent question we hear is, "Which is better – cotton or polyester?"
Below we've provided some general information regarding the 2 different types of fabrics, including pros and cons, so that you can choose which option is the best for you.
What is Cotton?
It's the battle of the best, polyester fabric vs. cotton! Let's take a look at this durable and well-known material that has stood the test of time. Cotton has been around for hundreds of years, and it's popularity in the apparel industry isn't going away. Not only is cotton a natural material, it is also a softer option than polyester. Furthermore, ringspun vs. conventional cotton is the softest option of all and is wildly popular among screen printers and other decorators. Brands such as Bella+Canvas create their cotton apparel with airlume combed and ringspun cotton, expanding on just how soft cotton fabric can be made.
Pictured above: 100% Cotton T-Shirts by Gildan
When considering polyester vs. cotton, some pros of cotton are that the material is breathable (not to be confused with moisture wicking), comfortable, and is currently the more affordable option. Cotton is a commodity and can fluctuate in price, but it currently beats polyester in price. Our favorite 100% cotton t-shirt style is the Bella+Canvas 3001C. Cotton is also a great option for those with sensitive skin, as organic cotton is made without the use of insecticides, pesticides, and chemicals. For many, the upsides to using cotton far outweigh the downsides, such as post dry shrinkage, washing color loss and locking in sweat.
What is Polyester?
Polyester is a synthetic material that was created in the 1940s and is known for being moisture wicking. Like cotton, it is an increasingly popular option in the apparel industry. Polyester apparel is more wrinkle-resistant than cotton, fades less, long-lasting and durable. It is a great option for a restaurant worker who needs a tough shirt to withstand lots of wearing and washing, and because polyester is less absorbent than cotton, it is more sweat stain resistant too. There are multiple moisture wicking options available for performance and athletic wear, that simply aren't available in 100% cotton. One of our most popular 100% polyester styles is the Jerzees 21M Adult 5.3 oz. DRI-POWER® SPORT T-Shirt this shirt is 100% polyester but feels like cotton, which is the best of both worlds. On the flip side, polyester is more likely to have runs and pulls, but in terms of durability, it is optimal.
Pictured above: G424 Polyester long sleeve by Gildan
Cotton vs. Polyester: The 50/50 Blend
Some say the best of both worlds is a blend of 50% cotton and 50% polyester. These 50/50 blend shirts are generally less expensive than 100% cotton, yet still have the softness that you find in 100% cotton apparel. Even better, because these shirts are 50% polyester, you will find increased durability and a longer lasting garment. Our top-selling 50% cotton, 50% polyester style is the Jerzees 29M Adult 5.6 oz. DRI-POWER® ACTIVE T-Shirt.
Pictured above: 50/50 fleece crewneck by Gildan
If you'll be selecting apparel for your screen printing needs, one thing to keep in mind is what type of ink will be used. Not all inks are created equal, and as such, you need to determine whether your ink is compatible with your apparel.
A good rule of thumb is that 100% cotton shirts can be printed using most textile inks (i.e., water based and plastisol). But, if you'll be printing on polyester or polyester blends, you will need to check with the manufacturer of your ink or your screen print supplier to make the material will take on the ink.
Breakdown: Pros and Cons of Cotton vs. Polyester
Bottom Line: Is it Polyester fabric OR Cotton?
If you are shopping for blank t-shirts, the question of polyester vs. cotton shirts might come into play. Ultimately, there is no right or wrong answer when it comes to what is the "best" material for apparel. It boils down to what type of apparel decorating you are using, or the purpose of the shirt. Since there are multiple pros and cons to each type of garment, it's a matter of weighing what's most important to you. Make a note of what you like and dislike about a particular garment or brand to keep track of what works and what doesn't!
In the world of blank apparel, and its infinite options, having a general understanding of the differences between cotton and polyester will save you many headaches in the future.
Frequently Asked Questions
Q: Is polyester breathable?
A: Polyester fabric is lightweight and water-resistant. Due to these factors, it will not absorb moisture, but instead moisture will be evaporated. Athletic apparel is often made from polyester fabric because of its breathability and lightweight factors.
Q: Is polyester soft?
A: Polyester is smooth and soft in a "silky" manner. Depending on the quality of your polyester garments, they can have a more of a coarse texture vs. smooth.
Q: Is polyester comfortable?
A: One factor that should be considered when choosing polyester apparel is that it is made up of synthetic fibers. Because, polyester is not naturally made, it can cause irritation to sensitive skin. However, most people find polyester to be comfortable and a great option when it comes to athletic apparel.
Q: Is cotton breathable?
A: Cotton is known for being one of the most breathable fabrics. It is made from natural fibers, which gives it breathable features as well as being soft. To ensure that your cotton apparel is breathable, make sure to check the weight of your garment. The more lightweight, the more breathable the fabric will be.
Comments
donald robinson08/28/2021 08:22 am
We read your blog and it is very beautiful and the content is also good, you have well-described about the fabric and I liked it so thank you, Polyester is heavy and much less breathable that's made via way of means of guy made materials while cotton is breathable and light-weight herbal product however each is a cloth that's used to make clothes. Polyester is artificial and resists shrinkage however cotton is herbal and reduces and stretches.
Leave a Comment