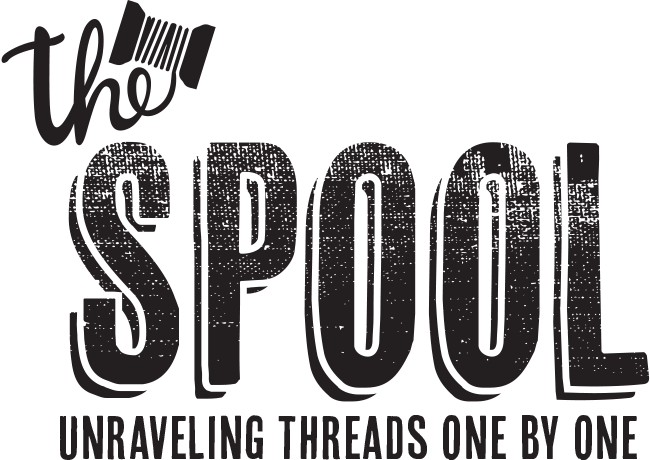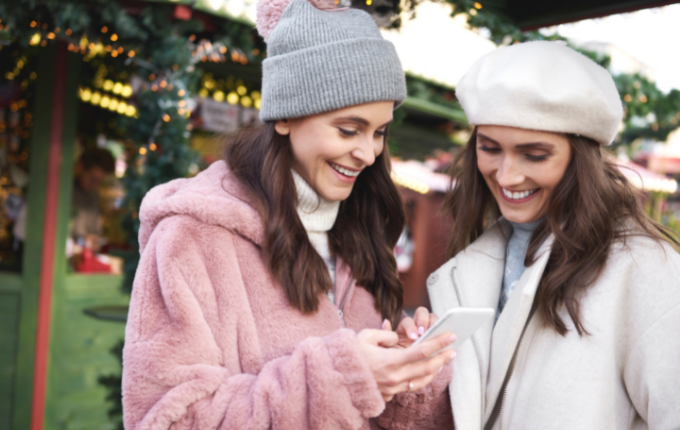 Winter Fashion Colors to Spice Up Your Look
By ShirtSpace | Aug 23, 2019 | Updated May 13, 2022
Tired of the same dark and drab winter fashion colors that we some year in and year out? Throughout the fall and into the winter months, clothing and shirt retailers generally present a similar color palette filled with blacks, grays, and browns. While there's nothing wrong with donning darker colors as it gets cooler outside, there are plenty of opportunities to add some zing to your look by incorporating pops of color, regardless of the time of year. Typically, there won't be springy pastels and brights stocking the shelves, but instead, you'll have your pick of lovely wintry jewel tones, dusty pastels and rich colors with a lot of depth.
Hero image photo credit: Gpoint Studio
Winter Fashion Colors for a Fashionable Look
Of course, we love the standard neutrals that make up a lot of people's closets and tend to be the most popular colors in terms of demand for blank apparel. Black never goes out of style and looks good on everyone—we totally get it—but a simple pop of color can really make an outfit stand apart.
You're not alone if you find that choosing complimentary colors can be hard. Some people are scared of color because it is typically easier to pair neutral colors together, or even a neutral and a bolder color, as opposed to pairing colors that are not neutrals. When unsure, remember that just about any color of t-shirt or sweatshirt looks great when worn with a pair of blue jeans, plain black pants or leggings.
Jewel Tones
What exactly are jewel tones, you ask? These are colors that typically resemble well known gemstones and are both striking and classic. Think emerald green, amethyst purple, ruby red, turquoise blue, tourmaline green, sapphire blue, and amber. In addition, shimmery gold and silver, while not technically jewel tones, are perfect for adding a little flair to your winter wardrobe.
The key is to get creative and don't overthink it! So long as you find pieces that fit well, stick to jewel tones paired with classic neutrals, and you feel comfortable in your selection—you're sure to look great! Don't be afraid to add winter fashion colors by accessorizing with handbags, scarves, warm hats and gloves. Since winter is the time to bundle up to protect against the elements, there are many opportunities to add a bit of color to spice up an otherwise plain outfit with layered clothing and accessories.
Dusty Pastels
Pastels were once reserved for children and the spring time and leading into summer, but not anymore! We love the trend of dusty or powdery pastels that we see emerging in the world of blank apparel. Great for any time of year, we love a good icy blue shade for a winter ensemble just as much for an Easter egg hunt with the family. These muted pastels also look great paired with darker colors that normally might clash with a brighter pastel. Bella+Canvas, Next Level and Comfort Colors are all great brands for muted, dusty winter fashion colors. Another tip is to look for "beach washed" and "garment-washed" items, which generally means some nice, dusty shades.
Mix Up Your Neutrals
Who said neutrals has to be boring? When it comes to winter fashion colors, instead of standard black, white or gray, consider using navy or a unique shade of brown like the reddish-brown rust, or a lighter and softer shade, like mocha. Neutrals are never a bad thing to have an abundance of in your closet, plus they are great for mixing and matching. Just remember to have some fun with your wardrobe and still add a pop of color every once in a while!
Try Adding Patterns and Textures
Other ways to incorporate your winter-y color palette is by wearing these colors in unique patterns in textures. Classic plaid prints on flannels, coats, even backpacks and bags look really chic in the winter months. Buffalo plaid print is more popular than ever for sweatshirts, jackets and throw blankets, and more. Fuzzy Sherpa fleece comes in colors other than the standard shades of white, gray and black, for a warm and cozy winter outfit. Plus, don't forget that if you want your t-shirt or sweatshirt to have a less "flat" looking fabric, CVC heathers and triblends are a great way to add an interesting visual element to your outfit because if you look real closely, there are usually multiple colors of thread running through a blended heather or triblend tee.
Winter Fashion Color Palettes
Now it's time for the hardest, but most fun part - bridging them all together! For those that still find themselves scratching their heads when trying to match winter clothing, here are a few suggestions on winter fashion color pairings that we love for inspiration!
What are your favorite winter colors? Sometimes the most unlikely combinations just work! Make sure to tell us your top choices in the comments below!
Leave a Comment
We take your privacy seriously and will not share or publish your email address.
This site is protected by reCAPTCHA and the Google Privacy Policy and Terms of Service apply.