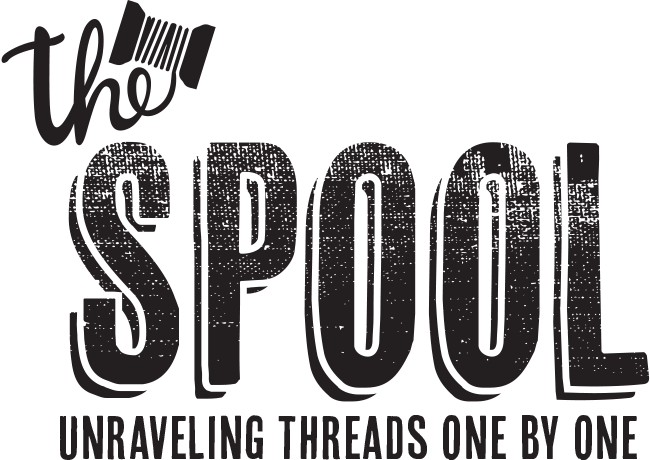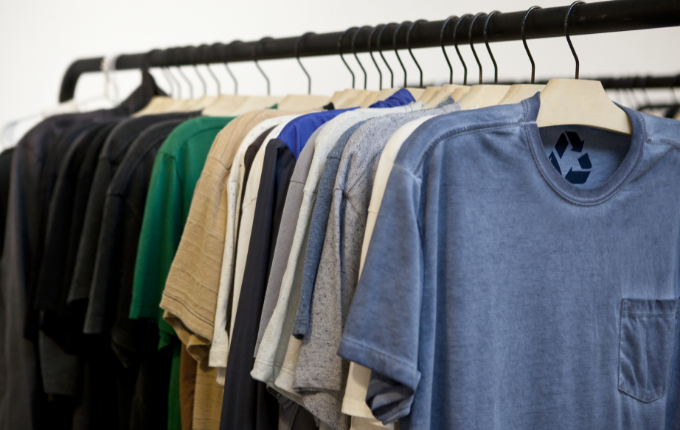 7 Great Ideas For Repurposing Your Old T-Shirts
By ShirtSpace | Sep 05, 2019 | Updated Apr 12, 2022
The fate of most donated clothing is to end up in the trash, eventually making its way to a landfill somewhere. When you donate piles of t-shirts to your local thrift store, 85% of them are headed for the landfill, making up to 21 billion pounds of post-consumer textile waste (PCTW) per year.
Hero Image: Daniel Benassi
The good news is that within the last decade, several companies and start-ups have decided that their mission is to reduce PCTW (Post-Consumer Textile Waste, recycling)— and they're now focusing on turning old t-shirts into new shirts or new things. With innovative fabric recycling methods, these fashion brands are diverting old t-shirts from landfills and turning them into labels.
30% of these old, used t-shirts are made into rags for use in the cleaning industry.

20% are further broken down and made into products like carpets, insulation, or stuffing for cars.

5% ends up as waste
Image Sources: Devonyu & Sirirak
Instead, you can repurpose old t-shirts into brand-new items. Many of the clothes we wear end up as forgotten or are thrown out much too early when they likely have plenty of life left in them. They may not be the right fit for you anymore, or they may be too faded, but they'll work just fine when you snip, cut, and weave your way through a few DIY projects.
For the home DIYer who also wants to make a difference, this trend is good news. Now more than ever, there are tons of ways for you to decrease your PCTW (Post-Consumer Textile Waste, recycling) footprint and upcycle all those old shirts in your closet.
You'll end up with a completely customized, quirky, and colorful finished product. Ready to learn how?
Image Source:TatyanaMishchen & Irynakhabliuk
Seven Great Ideas For Repurposing Your Old T-Shirts
Old t-shirts don't need to sit forever in the back of your closet or drawers. Even if they're ragged, and you've squeezed out every last drop of use, your old t-shirts are waiting to be repurposed and upcycled into new and innovative household items.
All you need is a bit of ingenuity, creativity, time, and elbow grease to make any of these t-shirt upcycling projects a reality.
1) Pet Apparel
ShirtSpace is a huge fan of cute clothing options for your pet! Your t-shirt already has sleeves and an opening at the bottom. Depending on the length of the shirt and the size of your pup's head, you only need to make a few adjustments to make your old t-shirt pet-ready.
Image Sources: Mindklongdan, Geert Smet & Eduardo1961
You can also opt to cut and tailor a large t-shirt, so it fits your pooch. Add in little holes at the back for your pet's back legs, and make the t-shirt's opening for the head and neck larger if you need.
2) Tote Bags
Creating tote bags is one of the easiest projects for your old t-shirts. This idea works so well because t-shirts with graphics and prints don't need a complicated stitching pattern to be interesting. Even beginners will be able to stitch a simple tote bag from an old t-shirt.
Image Source: Allison Cherry & Stacey Rozells
If you're a strictly no-sew sort of person, you can opt to create a bag without any stitching. It takes 10 minutes, and all you that is required is a pair of scissors.
3) Funky Printed Cushions
Cushion or pillow covers and old t-shirts are a match made in craft heaven because you can use the graphics to create your unique couch cushions or pillow cover. Here, you have a choice: You can either choose to create a pillow from scratch with fresh stuffing, or you can choose to stitch pillowcases for your pre-existing throw cushions. If you have old t-shirts with sayings or quotes on them, this is even better.
Image Sources: Adelina Djeneva & Lightguard
Don't want to worry about sewing? Well, do not fret, you can still create a pillowcase with just scissors and using a tie method.
A few tips if you're creating pillowcases - you'll need to make sure that the print or graphic on the front of your t-shirt is still crisp and not peeling, unless you are going for a more retro, vintage vibe. You will also want to make sure that you have enough t-shirt fabric for the size of your pillow, that way the pillowcase will fit properly.
4) Quilt Squares
T-shirt quilt squares are like the pillowcase project: They encourage you to get creative and select t-shirts with special meanings and memories around them.
Image Sources:lovro77 & MsNancy
You can start collecting your favorite t-shirts and storing them for this "someday" project. Once you have them, it's simple enough to start a quilt — all you need are your t-shirts and some extra patterned fabric for the space between the squares.
5) Baby Bibs and Rompers
Baby bibs and rompers made from t-shirts are a little more pattern-intensive than some of the previous projects, but the result is well worth your effort. Even if you don't have a little one to spoil with these one-off projects, you can give baby bibs and rompers from old t-shirts as gifts for expecting moms.
Image Sources:Comstock & Deyan Georgiev
6) Braided Belts
Braided belts and even braided bracelets are a neat way to repurpose your old t-shirts without having to pull out a sewing machine. Not only is this a fun project for you, but also a project that your kids will love!
Image Sources:Dvoinik, TatyanaMishchenko & cenglanddesigns
With minimal effort, you can expertly string together a set of "cords" for a multicolored braid or woven belt. For this project, it's better to use blank t-shirts with no graphics or prints. The best part is that you can make them any thickness and design that you want. The opportunities are endless!
7) No-Sew Shirt Rug
Shirt rugs and crochet t-shirt rugs are a nifty way to reuse several t-shirts in one project. If you have a bunch of old t-shirts lying around, make use of them all in one go.
Image Source: Helin Loik-Tomson & Mkovalevskaya
Like the braided belt or bracelet, the shirt rug is a "no-sew" project that only needs your ingenuity and patience with weaving various cords of t-shirts together. This is one project where you can and should use graphic and printed t-shirts for a more funky, patterned weave.
Conclusion
The great thing about repurposing old t-shirts for crafty projects is that it doesn't matter how worn out your t-shirts get. Even if the graphics or colors are fading, your t-shirts will look great when they're reused in these creative projects. You can also get your kids involved in some of the no-sew ideas and help inspire them to become little apparel decorators.
Image Sources: Irynakhabliuk & Subinpumsom
These seven creative projects prove that when t-shirt materials wear out, they're not entirely useless. If you've ordered t-shirts in bulk from ShirtSpace, for example, you can now make use of your favorite colors to craft something new. Since 90% of clothing is thrown out before they should be, these upcycling ideas will help keep t-shirts out of landfills and give you creative projects to work on. Saving the planet and having fun? Now that sounds like a good, green time!
Leave a Comment
We take your privacy seriously and will not share or publish your email address.
This site is protected by reCAPTCHA and the Google Privacy Policy and Terms of Service apply.