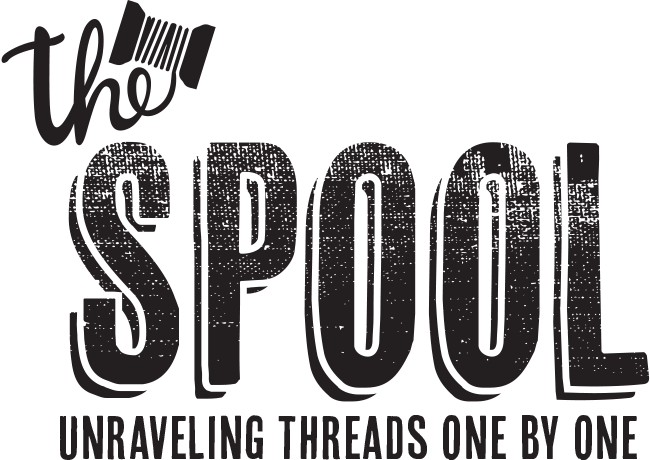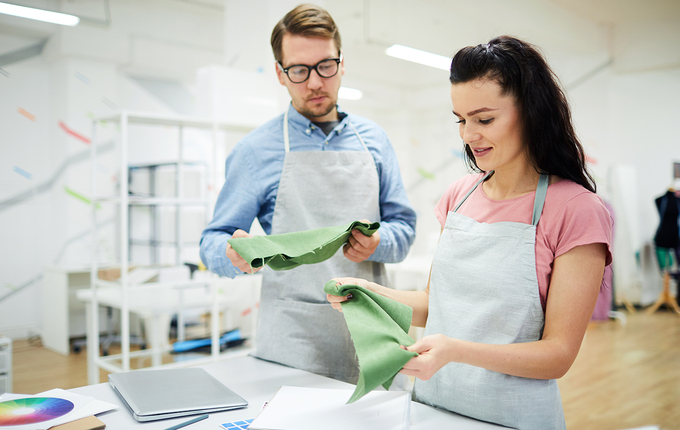 T-Shirt Fabric Guide 101
By Shirtspace | Jul 24, 2019 | Updated Oct 23, 2020
With so many types of fabrics out there, how do you choose? The best way is to compare the pros and cons of each type of fabric and select the one that you think is right for you. If you think that sounds time-consuming, don't worry, we have saved you some valuable time and put together a fabric guide for you. 
Cotton
One of the most popular t-shirt choices today is cotton and there is no doubt why. Cotton is a natural fiber that comes with a lot of benefits. For instance, cotton breathes better than synthetic fabrics and is less likely to retain odors. Cotton is extremely low maintenance when it comes to washing, which means you won't have any tricky instructions to follow. Because cotton is so soft and comfortable, it is a favorite among screen printers and non-decorators alike. 
Like anything, cotton doesn't come without cons. Cotton is a natural fiber, its crops are water-intensive and rely heavily on pesticides. Furthermore, it is at risk for developing mildew if not washed and dried properly. Cotton shirts are also known for their pilling due to the short fibers in the fabric. 
Polyester
Polyester is one of the top choices for man-made fabric. One reason for its popularity is its resilience to wear and tear, making it one of the most durable fabrics on the market. More pros include that it dries quickly, is less likely to wrinkle, and is stain resistant.  
Nonetheless, polyester doesn't come without some flaws. Polyester is a less breathable fabric. It does not absorb moisture, causing it to stick to sweating skin. Also due to polyester's makeup, it is temperature-sensitive. So, if you are using a heat printer or dryer, you need to use caution. 
Cotton & Polyester Blends 
Cotton and polyester blends combine some of the best positives of cotton and polyester t-shirts. They are stronger than your standard cotton t-shirt and give you good color retention. They are also wrinkle and crease resistant. While cotton and polyester blends are great, some are not known for being as comfortable as a 100% cotton t-shirt and may be prone to fabric pills. 
CVC Cotton
CVC, also known as Chief Value Cotton, is a cotton and polyester blend that is made up of over 50% cotton. They are extremely durable and are resistant to wrinkles. CVC t-shirts are also lightweight and inexpensive. Who doesn't love that?  The downside however, is that CVC tees are not as breathable as traditional 100% cotton. 
Tri-Blends
As the name suggests, tri-blends are a mixture of three different types of fabric. These shirts are usually 50% cotton, 25% polyester, and 25% rayon. Tri-blends are soft, durable, and keep their shape. They also drape well over the body. One of the best things about tri-blends is that they don't entrap heat. Because tri-blends have more pros than cons, they tend to be one of the more expensive types of tees, while still being a fan favorite.
Modal
A new player in the t-shirt game is modal. It is most commonly seen as a replacement for traditional rayon in tri-blend shirts. Modal is made from beech trees, by spinning their reconstituted cellulose fibers. Modal is soft to the touch, fits well, holds its shape, and wicks away moisture. The smooth finish makes it a great contender for screen printing and garment decorating. A big reason to love modal is that it uses less harsh chemicals than other man-made fibers. However, modal is one of the more expensive fabrics. 
Choose Your Tee
Now that you have the pros and cons of the different types of fabric available, it is time to choose your tee! Check out the t-shirts we have available and snag them at wholesale pricing!
Comments
Leave a Comment
We take your privacy seriously and will not share or publish your email address.
This site is protected by reCAPTCHA and the Google Privacy Policy and Terms of Service apply.
Back to
Top