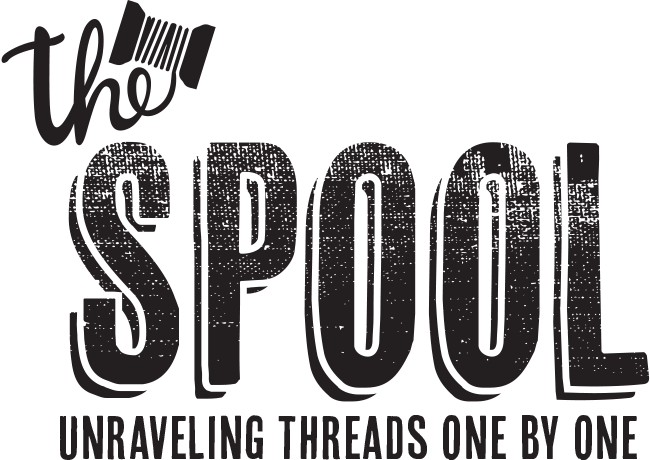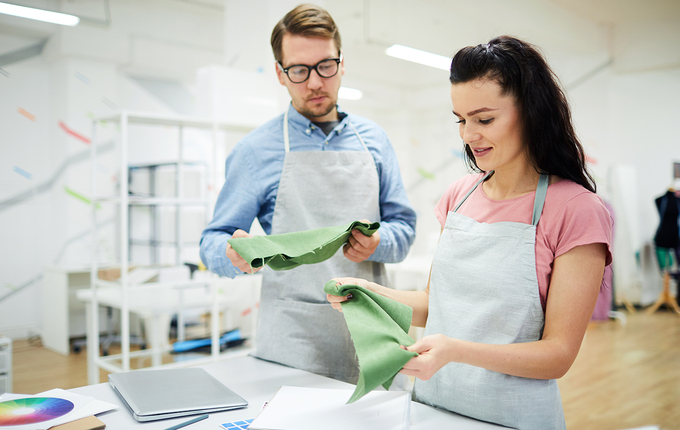 T-Shirt Fabric Guide 101
By ShirtSpace | Aug 23, 2019 | Updated Nov 24, 2021
With so many types of fabrics out there, how do you choose? The best way is to compare the pros and cons of each type of fabric and select the one that you think is right for you. If you think that sounds time-consuming, don't worry, we have saved you some valuable time and put together a t-shirt fabric guide for you.
T-Shirt Fabric Options
There are a few things to consider when determining what t-shirt fabric is best for you or the people you are purchasing for. Ask yourself what you will be doing in the shirt. For athletic activities and those working in heat, consider a polyester t-shirt or a cotton/polyester blend that wicks moisture away from the body. For those looking for the softest t-shirt they can find, combed and ringspun cotton and triblends are super soft-to-the-touch.
You may be wondering, "how do I find the best t-shirt fabric?" Ask yourself these important questions to find the right match:
What is the climate/season?

What is your budget?

Is sweat prevention critical?

Is breathability important?

Is flexibility of the fabric necessary for movement?

Are you planning on decorating? If so, which method are you using?
Cotton
One of the most popular t-shirt fabric choices today is cotton, and there is no doubt why. Cotton is a natural fiber that comes with a lot of benefits. For instance, cotton breathes better than synthetic fabrics and is less likely to retain odors. It's stronger when wet than when dry, and cotton is extremely low maintenance when it comes to washing besides the possibility of shrinkage, which means you won't have many tricky instructions to follow. Many cotton shirts come preshrunk, so you do not have to worry about drastic size changes when washing and drying. Because cotton tees are soft and comfortable, they are a favorite among screen printers, tie-dyers and non-decorators alike.
Cotton can be one of the softest t-shirt fabrics, but not all cotton is created equal! There are a handful of factors that determine the quality of a cotton tshirt, including the growing process, how the raw material is treated while being turned to thread, the dyeing process, and more. When seeking comfort above all else, combed and ringpsun cotton and sueded cotton are top contenders for the softest feeling types of cotton. The term "combed cotton" refers to For those looking to buy garments that will lower their chemical exposure, organic cotton fabric is a smart solution in terms of eco-friendliness and being grown pesticide-free.
Like anything, cotton doesn't come without cons. Cotton is a natural fiber, so its crops are water-intensive and rely heavily on chemicals when not grown organically. Organic cotton comes with a higher price tag. Furthermore, cotton is at risk for developing mildew if not washed and dried properly. Cotton shirts are also known for their pilling due to the short fibers in the fabric.
Polyester

One of the top choices for man-made t-shirt fabric is polyester. One reason for polyester's popularity is its resilience to wear and tear, making it one of the most durable fabrics on the market. More polyester pros include that it dries quickly, is less likely to wrinkle, doesn't shrink and is stain resistant. It's also moisture-wicking, so your garments will not soak up sweat. Instead, the moisture will be pulled away from the body to help prevent bacteria and odor.
Nonetheless, polyester doesn't come without some flaws. Polyester is a less breathable t-shirt fabric. It does not absorb moisture, causing it to uncomfortably stick to sweating skin. Also, due to polyester's makeup, it is temperature-sensitive. So, if you are using a heat printer or dryer, you need to use caution.
Cotton & Polyester Blends
Photo source: Bella+Canvas

Can't decide between cotton or polyester t-shirt fabric? You can have both! Cotton and polyester blends combine some of the best positive traits of cotton and polyester t-shirts. With cotton/poly blends, you get a stronger garment than your standard cotton t-shirt with good color retention. They are also more wrinkle and crease resistant than a 100% cotton shirt. Apparel decorators love cotton/poly blends because they truly do provide the "best of both worlds" for a smooth printing surface.
While cotton and polyester blends are great, some are not known for being as comfortable as a 100% cotton t-shirt and may be prone to fabric pills. Synthetic polyester fibers will not take on dye that is used for tie-dye projects, so look for something with a higher cotton content or 100% cotton if you want to tie-dye. Those wanting to decorate a blended t-shirt fabric via sublimation typically should look for a cotton/poly blend that has at least 60% polyester (if not more). Always do a test run first if working with blends to ensure the results are to your liking, since not all blends will yield perfect results. If you are a screen printer or work with HTV, 50/50 cotton/polyester blends are a solid choice.
CVC Cotton
CVC, also known as Chief Value Cotton, is a cotton and polyester blend that is made up of over 50% cotton. They are extremely durable and are resistant to wrinkles. CVC t-shirts are also lightweight and inexpensive. They have a textured appearance to the fabric, giving them their signature "heathered" look.
The downside, however, is that CVC t-shirt fabric is not as breathable as traditional 100% cotton. And if you want a solid appearance without texture, this isn't the tee for you.
Tri-Blends
Photo Source: Oh Boy! Print Shop
As the name suggests, tri-blends are a mixture of three different types of t-shirt fabric. These shirts are usually 50% polyester, 25% cotton, and 25% rayon. Tri-blends are soft, durable, and keep their shape. One of the best things about triblends is that they don't entrap heat. Because tri-blends have more pros than cons, they tend to be one of the more expensive types of tees, while still being a fan favorite. DTG printers love to decorate triblends, and they often have a more drapey feel than a cotton t-shirt due to the rayon, making for a fashionable retail-worthy fit.
Modal

Photo credit: Hanes 2021 Printwear Guidebook
A new player in the t-shirt game is modal. It is most commonly seen as a replacement for traditional rayon in tri-blend shirts. Modal is made from beech trees, by spinning their reconstituted cellulose fibers. Modal is soft to the touch, fits well, holds its shape, and wicks away moisture. The smooth finish makes it a great contender for screen printing and garment decorating. A big reason to love modal is that it uses less harsh chemicals than other man-made fibers. However, modal is one of the more expensive t-shirt fabrics.
Choosing Your T-Shirt Fabric

Now that you have the pros and cons of the different types of fabric available, it is time to choose your tee! From comfortable cotton, to smooth and slinky polyester and everything in between, check out the t-shirts we have available and snag them at super low wholesale pricing. And if you have a favorite t-shirt material, make sure to let us know in the comments!
Comments
Levi Armstrong06/19/2020 03:48 am
I'm looking for a Paris, Texas souvenir t-shirt for my mom because she's sad that she wasn't able to buy one during her trip last month. She collects souvenir shirts from all the places she visits, which is why she was really sad when she forgot to buy one on her vacation trip. I like that you said one of the best t-shirt fabrics is the cotton and polyester blend since it's resistant to crease and wrinkles, plus it's super comfortable. Perhaps I should find a souvenir t-shirt with this type of fabric. Thanks!
ShirtSpace10/18/2022 08:44 pm
Hi Levi! We are happy to hear our blog helped you decide on a fabric for a souvenir t-shirt. Thank you for reading!
Leave a Comment
We take your privacy seriously and will not share or publish your email address.
This site is protected by reCAPTCHA and the Google Privacy Policy and Terms of Service apply.