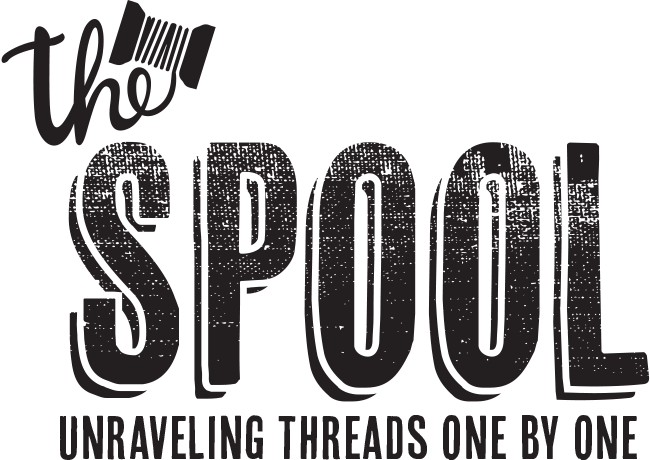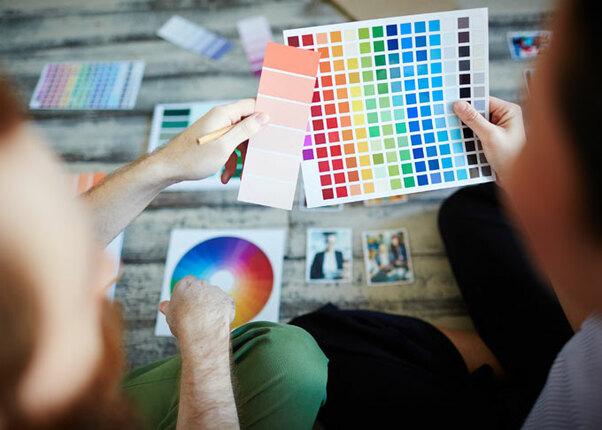 How to Choose Your Brand's Color Palette
By ShirtSpace | Oct 11, 2021 | Updated Feb 02, 2022
When you have a brand, you must have a clear understanding of its identity and personality. In order for brands to become recognizable, there must be elements that show their essence, such as who and what they represent. If you are wondering, "how this is possible?!" do not fret - colors are the answer.
Hero Image Source: shironsov
The Influence of Colors and How to Apply Them to Your Brand
We live in a highly visual world and in order for your brand to stand out you have to lean into the power of colors. You may be wondering how colors are so powerful. Well, there are many reasons. One of the most important factors is they have the capability to evoke emotion and therefore create a statement. Using the influence of color in your branding will create a strong uniqueness and help you stand out from the rest and be recognizable to the masses.
Image Source: perostudio
Brand Personality and Identity
How your brand is perceived is its personality. When creating a brand, knowing how people will distinguish what you have to offer within your brand is what will set you apart. For example if your brand has a serious tone vs light and fluffy tone your personality will be very different. Surprisingly, this is where colors come into action. Learning about colors and their meanings will be extremely helpful when choosing your color palette and how you want to present your brand's personality.
It is also important to research colors as a whole and choose ones that will not go out of style. Finding out what the current trends are as well as past and present will help you when looking for everlasting colors to represent your brand.
Image Source: nanka-stalker
Color as a Form of Communication
Once you have decided what your personality and voice is, the next step is to figure out what colors represent that. Think about your brand and how you want people to perceive it. Think about its disposition. You must take the YOU out of it and think about the core values of your brand and what they look like. Because the world of colors is so massive, we know that this can feel a bit intimidating. However, we have some tools and tips that will help you find the best color or colors for your brand.
First- pick a base color. This is the most important and will be the key to your brand's aesthetic.

Next- think about a secondary or accent color that will compliment your main base color.

Finally- pick a neutral color that can be used as a background color. This should be a color that will make your base and secondary colors pop and not take away from them.
One thing to note is your brand's palette can have as many or as few colors as you want, these are just basic guidelines.
Logo and Brand Colors
The logo for your brand is a huge component in its existence. This will represent your brand and be the first association you will have with the audience. Your logo needs to be clear, precise and to the point. Anything that is too busy will get lost in translation. The goal is for brand recognition, which happens with a strong logo. With a strong logo means you have dialed in your brand's personality. With a dialed in brand personality means you have a strong color palette. See how this works?
Image Source: rehtse_c
Think about the most well-known companies, Google, Apple, Instagram, these all are recognizable by their colors and logo. Some of these highly successful brands only use one color! So it is important to understand the weight of quality vs. quantity when it comes to choosing your color palette to represent your brand.
Branding 101: How to Discover Your Brand's Colors
Your brand's aesthetic can be found in many ways. One of the most influential aspects that can create your brand's color palette is the environment that your brand is in or is trying to express. For example, if your brand is founded and represents the southwestern part of the country, your palette might be made up of hues like terracotta, sand and pale green. While brands that are influenced by the Pacific Northwest, their palette might be made up of forest green, deep blues and grays. Or a brand whose focus is anime or gaming might take inspiration from the glowing, raining streets of Japan and use neon, purples and black in their color palette. These examples show how colors can transform your mind and create a feeling. Use the power of colors to enhance your brand and transform your audience to your brand's aesthetic and mission. It is quite remarkable.
Image Source: belchonock
Applying Your Color Palette to Your Brand
Now that you know the personality and identity of your brand, it is time to think about how you will apply it to all avenues within your brand. It does not stop at choosing your logo and color palette. These two key factors are what will drive your brand and its existence. Consistency is key here. This is how you will create individuality, uniqueness, substance and charm within your brand and its audience.
Image Source: Jacob Lund
Your color palette will drive all layers of your brand. Each brand is different but a few examples where you will apply your colors are- social media, website, storefront and merchandising. How people obtain information is mostly visual, which is why using the same color palette within all areas of your brand is extremely important to make a mark on your audience.
Adding Colors to Your Merchandise
When thinking about adding merchandise to your brand, use your color palette as a tool when shopping for blank apparel. You will then have your audience participating in exposing your color palette, which is very cool! There are so many options on how to apply your unique color palette within your brand, which will ultimately result in acknowledgement and respect. The more connections you make with your audience, the more successful your brand will be. Using merchandise as the alleyway to connect with them is how you will generate integrity and therefore success.
Image Source: ttatty
The Power of Colors
The power of colors is remarkable. The effects they have on the world are limitless and extraordinary. Now, that you understand the essence of how to apply colors to your brand, it's your turn! Which colors are you going to choose to represent your brand? Let us know below in the comment section!
Image Source: pixabay
Leave a Comment
We take your privacy seriously and will not share or publish your email address.
This site is protected by reCAPTCHA and the Google Privacy Policy and Terms of Service apply.