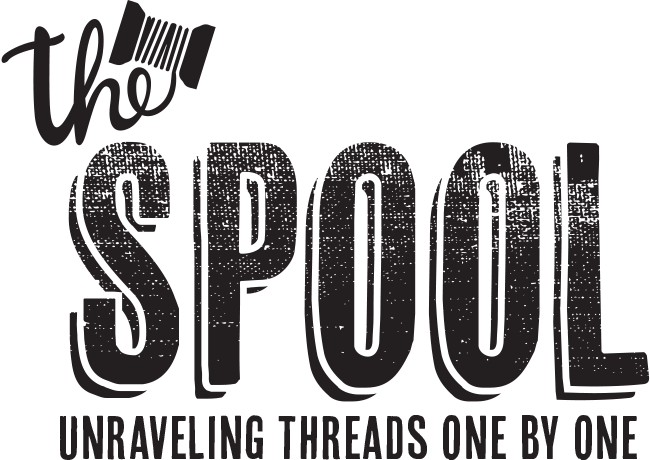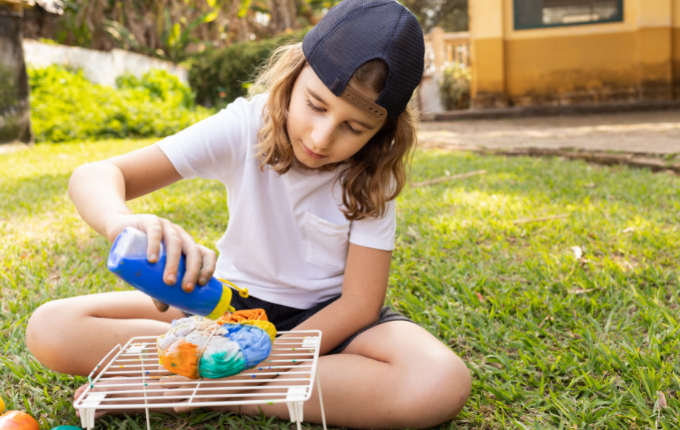 How to Tie Dye - Easy Folding & Dyeing Techniques for Beginners
By ShirtSpace | Sep 29, 2021 | Updated Sep 28, 2023
Skip to:
What Is The Best Tee For Tie-Dye?
How Do I Prep My Shirt For Tie-Dye?
Tie-Dye Shirt Tips & Answers To Common Questions from the She Make Shirts Team
Tie-dye is the oldest form of apparel decoration, but that doesn't mean it's an outdated trend in the slightest, with tie-dye techniques suitable for every skill level! Difficult ranges from simple tie dye techniques and more advanced tie dye techniques. Whether it be an activity at a children's birthday party, brought out as a fun craft for a rainy day, or with the intention of creating pieces to sell for profit—everyone can do these tie dye folding techniques with pictures! 
Another great thing about tie-dye is that you don't need an extensive list of supplies to get the job done. The pros often use high-quality dyes, wax-coated string, and professional textile detergents for washing, but these are by no means absolutely required to produce beautifully vivid designs. 
All-in-one tie-dye kits that include much of the supplies you might need (besides the clothing you want to dye) are great for beginners since they usually include dye, squeeze bottles, rubber bands, gloves, paper towels and sometimes even a plastic tablecloth for your workspace. Standard items that you typically find around the house such as taped-together garbage bags work as a great at-home tie-dye alternative. Also, don't forget ziplock bags to put your t-shirt or other garments in for safekeeping to sit for a day before rinsing out.



We spoke with the awesome duo KateLynn Robinson and Becki Robinson who make up She Makes Shirts, a clothing brand based out of Portland, Oregon that specializes in handmade tie-dye apparel. Starting out with only a 50 cent Tulip Crafts Tie Dye Kit that they had purchased from a garage sale, it only took these two passionate art lovers one crooked spiral shirt to fall head over heels in love with creating rainbows on fabric for all to enjoy. Their intricate and richly colorful apparel is something to be admired, so we asked them about their experience decorating apparel and for any tie-dye tips that they could share to inspire other beginners.



Photo courtesy of She Makes Shirts
Simple Tie Dye Techniques for Beginners
What Is The Best Tee For Tie-Dye?
When asked what their favorite brand or style of tee, the team at She Makes Shirts confidently recommended the line of Gildan Heavy Cotton T-Shirts, a collection of shirt styles that they almost exclusively use for their tie-dye projects. 
Whatever brand or style of garment you choose to tie-dye, opt for a 100% cotton shirt, or at least a piece of clothing with a high cotton content, to yield the best results. The dyes adhere to cotton better than many other synthetic fibers so your colors will look brighter and more saturated.
If you aren't completely new to the art of tie-dye, challenge yourself to more intermediate or advanced tie dye folding techniques. Running low on inspiration? For unique tie-dye design ideas, experiment by mixing and matching folding and dyeing techniques (link infographic PDF?). 
Regardless of skill level and available supplies, follow these basic tie-dye instructions for a creation you are sure to wear for years to come!
How Do I Prep My Shirt For Tie-Dye?


She Makes Shirts recommends pre-washing your garments with Dawn dish soap or synthrapol (a professional textile detergent) before you do anything to them. They said that this will ensure that any chemicals or adhesives and dust particles come out of the garments, to guarantee you start with a raw and clean piece of clothing. Colors come through more vibrantly, bind to the fabric easier and last longer if you prewash.
The She Makes Shirts team also gave the important tip to inspect your garment closely before starting the tie-dye process. They advise searching the garment closely for any potential factory defects such as:
Seams ripping

Holes

Permanent stains in the fabric
 They warn that this will save you time, energy and money before completing the tie-dye process on a defective garment and ending up disappointed.
Tie-Dye Folding Techniques
After pre-soaking your shirt in soda ash, the next step to creating your beautiful tie-dye is to make your folds and tie your garment. Choose your desired design and it's as easy as following the tie-dye folding techniques with pictures that we have listed below.
Easy Tie-Dye Patterns
Easy tie-dye patterns that are suitable for all skill levels include spiral, striped, or "scrunch", also known as "crumple", tie-dye. These techniques do not need to look "perfect" and therefore produce pleasing results to even new tie-dyers.
Spiral Tie Dye Patterns


Probably one of the most iconic tie-dye patterns is created using the spiral tie-dye technique. This is the design you see that was most prevalent in the 60's when this groovy design was all the rage. Although this tie dye folding technique requires very little skill, the one rule to keep in mind when making a spiral tie-dye design is to try and get your spiral as centered on the chest of the shirt as you can when twisting the fabric.
Crumple Tie Dye Patterns


There are many crumple tie-dye techniques you can do since this method is the easiest, most fool-proof and can be easily tweaked to your personal liking. Follow the steps but feel free to make them your own with variations. No two crumple tie dyes will look the same since the technique does not require much precision. You can create your bunches of fabric in a symmetrical pattern or more randomly. Make smaller bundles of fabric for more white space between your dyed portions or make larger "crumpled" sections for more color. 
Striped Tie Dye Patterns


Another great option for basic tie-dye techniques is creating a striped pattern by folding or "pleating" the fabric. You can add your own twist to this by making the stripes as wide or narrow as you would like depending on how wide you fold your pleats. Experiment with vertical and horizontal stripes, or even fold them at an angled slant. When selecting your colors, you can alternate shades, make each stripe a different color, or use one color for a simpler look. 
Dyeing Methods
Traditional Dye Application


When it comes to tips and tricks for applying dye on garments while tie-dyeing, the best advice is to remember that dye bleeds! Make sure to start small when applying the dye, you can always add more. 
Once you get a feel for applying the dye and how much the fabric bleeds, it is important to fully saturate the areas you do what to be colored. If you leave a lot of white, or whatever color the shirt originally was, while the shirt is still tied up—you are likely to end up with a shirt that is not colorful enough. Remember to flip the tied garment over and fully douse all sides.
Ice Tie Dye


The ladies at She Makes Shirts love the ice dyeing method over any other tie dyeing techniques due to the way the ice blends and moves the colors together as it melts. 
They were kind enough to share one of their best tie dye tips: always sprinkles a light layer of soda ash over the top of the ice as the final step, (even when they soak their garments in soda ash prior to dyeing) just as a final precaution to make sure the colors react and bind as bright as they possibly can. 
For the big reveal of this method, you should start the 24-hour countdown for when you can rinse your shirt after the ice has completely melted—don't rush the process, it's worth the wait! 
For an added twist on the ice dye method (quite literally), follow these kaleidoscope tie dye instructions for folding the shirt: instead of just crumpling the fabric, make two spirals and then crumple the rest along the edges. This will give your garment a more distinguishable pattern than simply using the crumple or spiral folding methods.


Simple & Easy Tie-Dye Techniques

A Printable PDF version of above infographic.
Rinsing Out and Revealing Your Tie Dye Shirt or Garment
The duo of She Makes Shirts instructs that after your garment has sat for no less than 24 hours, rinse until water runs clear, then soak your garment in a synthrapol or dawn soap bath for at least thirty minutes prior to washing in the washer. This will save you a lot of water and will release the excess dye from the garment, so you don't have to wash it multiple times. Wash in hot water with a cold rinse cycle for best results.
How Can I Learn More About Tie-Dye?


Watch a lot of YouTube videos for all your tie dye needs, from tools to use to different techniques to try. There is so much free knowledge on YouTube from professional tie dyers who have been doing this since the '60s. 
A couple of YouTubers that we recommend for beginners are Riahs Tie Dye & MrTieDye. These two are great for beginners because they go into full detail on how they do their projects, from soda ash ratios, to tying, to dye placement, to which colors they use and so much more. There are so many others as well that are all very helpful.
You can also join Facebook groups for tie dye and garment decoration. This allows you to bounce ideas back and forth and acquire tips on your projects. These groups are very helpful and most times they will tell you exactly how they did it with pictures and videos of the process.
What Are Some Common Mistakes I Can Avoid When Tie Dyeing?   


When planning out tie dye color ideas, avoid mucking colors. To do this, get yourself very familiar with the color wheel and what colors go well together since it is very easy to muck the colors if they don't mix or compliment each other. 
For tie dye tricks on avoiding dye speckles, first, make sure that the dye is fully dissolved in water prior to applying the dye to the garment (cue KC & The Sunshine Band - "Shake shake shake...shake shake shake"). She Makes Shirts advises turning your garments inside out before you tie them up, this way, if the wrong color dye drops onto the garment, it will be less visible on the outside. 
Dyes To Try 
There are many types of fabric dyes—fiber reactive and cold process dyes, all-purpose dyes, natural dyes and acid dyes. Here are some recommendations of the best dyes to use for tie dye to get you started: 
Brands

She Makes Shirts suggests that after you get comfortable with the craft, "If you opt for Procion MX powder dyes versus traditional water-based dyes, they are very long-lasting, don't bleed or fade, and bind the color to the fiber for long-lived vibrancy."
What Ties Do I Need To Use?
Rubber bands

Twine

Dental floss

Sinew (wax-covered string)

Zip ties
What are Some of the Best Blanks for Tie Dye?
Now That You're a Basic Tie Dye Master...
Tie-Dye Techniques to Try
After you've mastered these basic tie dye design instructions, you can start experimenting and putting your own flair on the techniques. Once you have the basic spiral, stripes and scrunch tie-dye techniques down — we recommend you move on to creating pictures with accordion folds, ice dyeing, reverse tie-dyes, bleach dyeing, and more advanced tie-dye techniques that you do not see around quite as often. 
Tie-Dye Folding Techniques to Try
Some ideas of designs achieved by tie dye folding techniques include symbols such as a christmas tree, star, chevron pattern or even the Japanese-influenced shibori tie dye— the sky's the limit when it comes to tie dye ideas!
Comments
ShirtSpace07/25/2023 08:13 pm
Hi, John. Thank you so much for taking the time to read our blog. You could definitely dye it the same way as a t-shirt, except we recommend you first ensure that the garment has enough cotton and not too much polyester. Cotton will dye, polyester will not. So aim for at least 50% cotton for best results. The higher the cotton content, the more vibrant the dye will appear. We do not sell the dye, unfortunately, but we can recommend Jacquard Dyes, Dharma Trading Co., Grateful Dyes and Tulip Dyes.
Leave a Comment