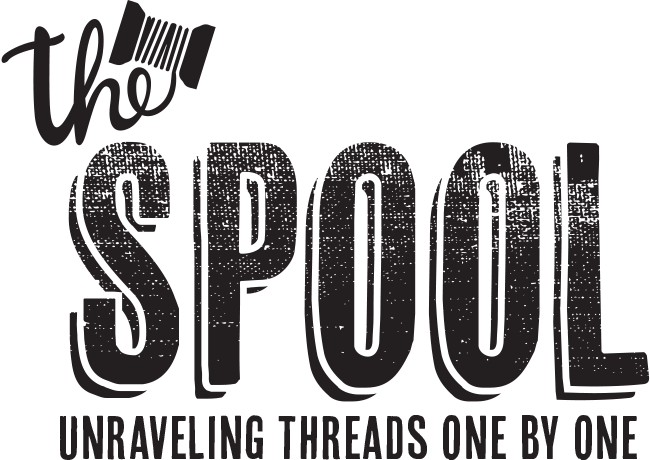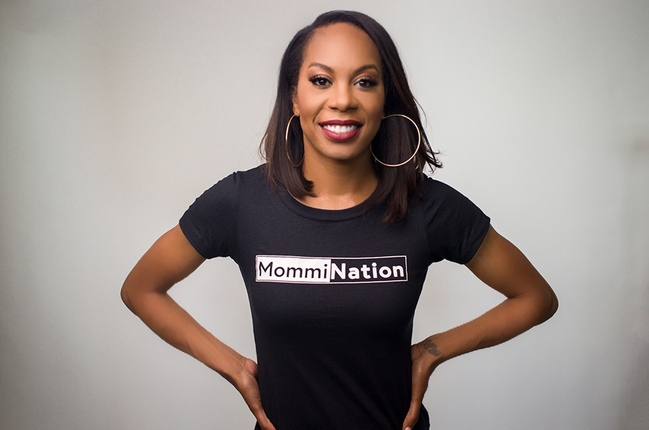 Sanya Richards-Ross & MommiNation: Winning Gold On and Off the Track
By ShirtSpace | Aug 18, 2021 | Updated Feb 03, 2022
What does a 4 time gold medal Olympic athlete and blank apparel have in common? Legendary athlete turned mom and entrepreneur, Sanya Richards-Ross, is the answer. She is not only known for being a leader on the track, but also off the track with her many successful endeavors. Sanya Richards-Ross is one of the greatest Olympic champions of the 21st century, with many decorations to prove it.
What Inspired Sanya Richards-Ross to Create MommiNation?
After her retirement from the track in 2016 she took her passions from the sport and turned them into an empire that reflects the very core skills and values that she gained from being an athlete. Through movement turning into motivation, MommiNation was born. A community that supports and sees mothers, especially black mothers, who suffer from feeling isolated and depressed. Within this space you will find, love, light, knowledge, encouragement and so much more. To quote Sanya Richards-Ross, MommiNation's mantra is, "it takes a village to raise a child and a nation to support a Mommi!" She may no longer be sprinting on the track, but she is sprinting in life and winning the gold at everything she sets out to do.
We had the privilege to connect with Sanya Richards-Ross and ask her a few questions, all while she was commentating in Tokyo at the 2021 Summer Games and running her business! She truly is a MOM BOSS! We asked her a variety of questions ranging from being an athlete, a mom, to MommiNation's fierce leader! Plus, we added a fun twist of a rapid fire segment that we like to call SpeedTee questions that let us further get to know her! To learn more about this iconic Olympic athlete, entrepreneur and mom, browse the questions below.
MommiNation and Olympic Gold Medalist Q&A By: Sanya Richards-Ross
Q: What is the driving force behind MommiNation?
A: The driving force behind MommiNation is my desire to provide resources for mothers who are underserved, underrepresented and feel isolated. Motherhood is one of the most important journeys a woman will take, and it isn't easy! Providing community and resources make that journey a little easier. Our mantra is, "it takes a village to raise a child and a nation to support a Mommi"!
Q: What is one thing you wish you would have known before you became a mom?
A: You can't predict what kind of mother you'll be. You evolve into the mother your kid needs as they grow, and it's way better than any vision you had before you became a mom.
Q: What has been more difficult? Competing in the Olympics, or being a mom and entrepreneur?
A: Being a mom hands down! The desire to provide everything for your child at all times can be a very overwhelming feeling, and many times you aren't sure if you're doing the right thing or if you're enough. Then your little one smiles at you or on the days they love on you, and all the fears or uncertainty melts away!
Q: How does your experience being a world and Olympic champion translate into your everyday life?
A: It helps me understand delayed gratification. As an athlete / Olympian, you learn that the work you put in years before is what pays off on the start line. You understand nothing great happens overnight, and you commit to putting in the work and staying disciplined when nobody's watching. That helps me grow my business and grow as a mother.
Q: How did it feel to win gold medals?
A: It's impossible to describe. Working your entire life to accomplish a dream and then actually doing it is the greatest gift you can give yourself. It helps you understand that anything is possible when you work hard and believe!
Q: What advice would you give someone who wants to start their own business?
A: Go for it! It's never the perfect time, it won't be easy, but it will be worth it!
Q: What type of decoration method do you use for MommiNation merch? (i.e. Screen Printing, HTV, Sublimation, DTG)
A: We're currently using HTV for our merch! We print the HTV designs using our Cricut machine, and then we align the design with our shirt ruler and press it on using the heating press machine.
Q: How do you come up with the designs for your brand?
A: I love coming up with new designs that speak to the black motherhood journey. We tackle tough issues, like social injustice through our tees but also do fun, lighthearted merch as well. Our goal is to make the voices of our mommies heard and unite on our commonalities as mommies.
Q: Your brand messaging does a wonderful job of inspiring members of the black community. When someone is wearing their MommiNation apparel, how do you want them to feel?
A: We want our mommies to feel heard and seen! It's our goal for our mommies to feel like they are a part of a loving and supportive community that believes in their parenting abilities and knows how important being a great Mommi is to them.
Q: Creatively, what inspires the messaging on your shirts. How do you come up with the words, colors and visuals?
A: We are inspired by what's happening in the community as well as feedback we receive from our mommies. Our brand colors are black and white, so most of our merch is black and white. We incorporate a lot of gold as well because we believe our motherhood journey is golden, and we like to highlight our messaging with gold!
Q: A lot of our customers are small or hobbyist apparel decorators. What advice do you have for them to execute their dreams and talents to their fullest potential?
A: Don't give up! Be open to pivoting and doing more of what lands with your audience. Don't get impatient when things aren't going as planned, keep pushing through and finding that one design, that one influencer, that one moment to catapult your dream.
Q: Do you have any exciting plans for your brand coming up this fall and winter? Any new launches in the works?
A: We're always working on new designs and fun projects. Our merchandise is a huge part of our brand and what keeps our mommies connected. As we head back to school, we're promoting our Black2School tees and working on our fall collection!
SpeedTEE Questions
Q: Choose one movie that sums up your life.
A: The female Rocky Balboa or Sea Biscuit.
Q: What's your guilty pleasure?
A: Cheese pizza and rum raisin ice cream.
Q: If you had one superpower, what would it be?
A: Teleport. I wish I could get from one place to another in lighting speed! Sometimes I'm a world away from my family for work and I wish I could just pop in and pop out!
Feeling Inspired by Sanya Richards-Ross
The feeling of being inspired is hard not to feel after getting to know Sanya Richards-Ross and her powerful journey. There are so many things to take away from this interview, but I can't help but to steer my focus back to this quote, "As an athlete / Olympian, you learn that the work you put in years before is what pays off on the start line. You understand nothing great happens overnight, and you commit to putting in the work and staying disciplined when nobody's watching. That helps me grow my business and grow as a mother." These are just a few of the wise words that Sanya Richards-Ross has to give. She has conquered the act of wanting to be great at many things, and she did it with the upmost dignity.
One thing is clear, Sanya Richards-Ross is a legend. The way she has been able to put passion and love into everything that she sets her mind to is inspiring and uplifting. From exceeding on the track to her supportive space, MommiNation, there really is nothing she can not do. We at ShirtSpace are honored to supply her with the products that spread her messages around the nation. There really is no limit to what blank apparel can do. Let's all join the race with Sanya Richards-Ross to make the world a better place!
Leave a Comment
We take your privacy seriously and will not share or publish your email address.
This site is protected by reCAPTCHA and the Google Privacy Policy and Terms of Service apply.