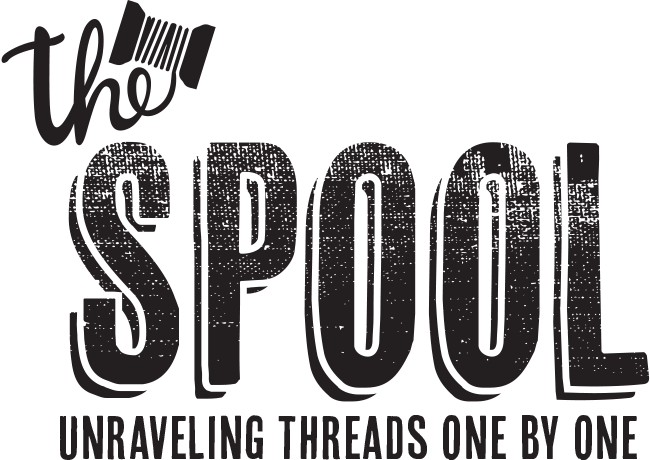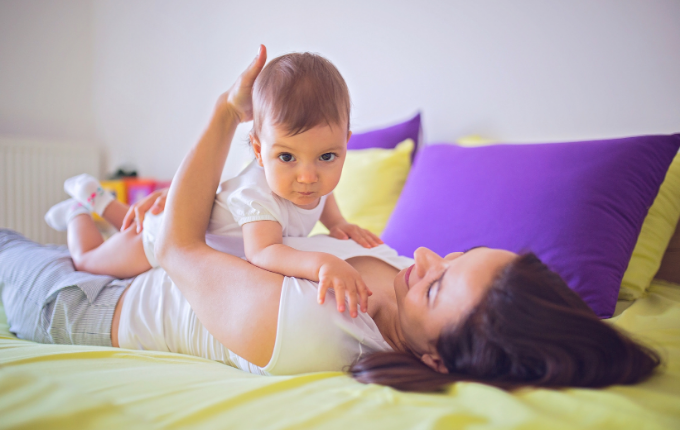 Mom Bosses: Customer Features & Top Women's Blank Apparel Styles
By ShirtSpace | Apr 30, 2021 | Updated Nov 23, 2021
With Mother's Day right around the corner, it's time to start thinking about the remarkable women in our lives that wear the special title of "mom". They know how to get the toughest stains out, fold your tees in a perfect stack, and many other super powers - which all deserve to be celebrated!

ShirtSpace has unisex t-shirt styles that are great for any body type, but we also have a deep inventory of ladies's styles that any woman looking for a feminine cut to complement the female physique would absolutely love. If you are wondering what tees will attract women to purchase for your own apparel decorating business, these top women's blank apparel styles listed below are all solid picks! There is something for everyone from fashion tees for our stylish moms out there, to basic t-shirts for a classic look and superior comfort.
Also get inspired by some of our mom boss customers that not only have the job of apparel decorators running their own t-shirt businesses, but are also full-time moms! Read their motivating stories that show with a bit of dedication and passion, nothing cannot be achieved!

Top Women's Blank Apparel Styles
Deep V-neck T-shirt


Every woman needs a nice v-neck t-shirt in her arsenal! V-necks are a top women's blank apparel style if you want to pair the tee with accessories like a statement necklace or scarf. Wear a v-neck by itself to show off an open chest, or wear a v-neck tee layered over a tank top or camisole for an extra pop of color. We love the Next Level 6640 Ladies' CVC Deep V-Neck T‑shirt because of the flattering deep v-neckline and the beautiful color selection. Plus it's fabricated with a blend of 60% ringspun cotton and 40% polyester jersey - making for a very soft t-shirt that is perfect for screen printing and heat transfers, among other forms of apparel decoration.

Scoop Neck T-shirt


Another popular neckline for ladies is the scoop neck t-shirt. This top women's blank apparel style has a rounded neckline that cuts down further than a traditional crew neck tee. We recommend the Delta Platinum P504T Ladies Tri-Blend Short Sleeve Scoop Neck Tee for a fit that she will love! The side seams compliment a curved silhouette. The tri-blend fabric makes this t-shirt not only soft feeling but also fashionable looking. The P504T comes in soft pastels, rich jewel tones and classic neutrals - so there is an option for any woman's taste.

Racerback Tank Top


For hotter temperatures, a racerback tank is a stylish choice that has many options when it comes to customization and styling options. We love the Next Level 6733 Ladies' Triblend Racerback Tank. The 6733 is another triblend top women's blank apparel style that is versatile enough to wear to the gym, pair with jeans shorts for a casual look, or while lounging around the house on a lazy Sunday. The raw edges make this racerback very trendy and retail-worthy. You can layer the Next Level 6733 with another ladies' tank top, camisole or strappy bralette. The color options are very feminine, including the "vintage" colors that will compliment any custom design or outfit.

Missy Fit T-shirt


If you haven't tried a missy fit tee yet, you're missing out! Missy fit tees are a top women's blank apparel style made particularly for a woman's body shape and fall somewhere in between a classic boxy tee and a t-shirt that is fitted. The Gildan G500L Ladies' Heavy Cotton™ 5.3 oz. T‑Shirt is an awesome choice from the missy fit t-shirt category, with a fit that any woman is sure to love. Complete with slightly tapered side seams and feminine cap sleeves, this shirt accentuates the natural womanly curves, for a flattering fit. The Gildan G500L comes in a little under 50 colors so there are many options to match a particular color palette you may have in mind.
Slouchy Scoop Neck T-shirt


If you are looking for a top women's blank apparel piece that screams chic then look no further! The Bella + Canvas 8816 Ladies' Slouchy T‑Shirt is a loose tee that is flowy and drapey to create an incredibly complimentary tee for a feminine silhouette. It lays flush against the chest with a wide scoop neckline that doesn't cut too low. The sleeves are a bit longer than a typical tee and the bottom hem does not hug the body. A curved bottom hem adds to the trendiness of the 8816. This is the perfect t-shirt for a casual look that still boasts a trendy flair. Plenty of solid colors are available, or even speckled fabric to add some texture and dimension to the material.

Slouchy V-neck T-shirt



If the slouchy fashion styles catch your eye, another top women's blank apparel item to consider is the Bella + Canvas 8815 Ladies' Slouchy V-Neck T‑Shirt. This one is very similar to the last slouchy shirt mentioned, but with a completely different neckline. The deep v-neck is wonderful if you want a tank or camisole to peek out in the front, or for a more exposed chest. A slightly curved hem and longer body length make this t-shirt flattering and unique. Another noteworthy quality is the 8815 t-shirt's solid colors and a couple "marble" fabrics that give the material a bit more texture. Most of the color options are polyester and viscose blend, and the "triblend" colors add cotton into the mix. Try one out for your next custom project or for a special lady in your life. You won't believe the high-quality when you see it for yourself!

Don't Stop the Mom-mentum: Hard-Working Garment Decorators and Mothers
Lo, owner of Ivy+Olivia Custom Goods


Lo is a 30 year old stay at home mom with two beautiful children located in sunny Arizona. She founded Ivy+Olivia Custom Goods in 2018. She named her shop after her equally adorable daughter, Ivy, and her french bulldog, Olivia.
She started her business after she wanted to make her daughter her yearly birthday shirt on her own! Lo made her first tee and has been hooked ever since. She thanks her baby girl for always inspiring her.

Lo uses heat transfer vinyl, screen printing, and sublimation to decorate ShirtSpace top women's blank apparel along with other mediums. If not creating in her office, you can find her at the lake shreddin' my stand-up jet ski with friends and family.
Her favorite part of decorating apparel is getting to bring people's ideas to life. Give her your thoughts and she'll create something her customers will be proud to wear!

Susan, owner of The Vanilla Blossom


The Woman Behind the T-Shirts
Susan is a 44 year old mom to 3 kiddos (boy-14, girl-12, boy-8) and wife to a wonderful work at home Data Scientist husband - don't ask her what he does! Susan and her family live in East Texas, where her husband is from. She's a Texan by way of Kansas - Rock Chalk Jayhawk! She officially opened The Vanilla Blossom in 2020.

She graduated in 1998 with a degree in Business Administration, worked in Marketing, Project Management and Customer Management. Susan got tired of sitting behind a desk all day, so she decided to try something she loved. Baking! She worked in a bakery for a few years and had a blast. When she was pregnant with her daughter, Susan decided she wanted to stay home with her and their oldest son. After she had their last baby and he went to school, she wanted to find something that would allow her to be there for her children, but also do something for herself.
How Apparel Decorating Became Her Passion
Susan started learning the craft of apparel decoration by making cute shirts for her kiddos (even before she knew about cutting machines!) for holidays, birthdays, etc. Then, she wanted to try and make a cake topper for her son's birthday, so she bought a Silhouette Cameo 3, and it just grew from there.

She decorates shirts using heat transfer vinyl, sublimation and on occasion screen print transfers. Vinyl is what she started with and still uses today. She loves how sublimation adheres to the fibers of the shirt and there's no feeling to them. But, she warns that if you make a mistake, bye-bye shirt! Susan's tried a few screen print transfers and says they're great. She just doesn't currently have the clientele for them.

Exploring Talents Through Multiple Apparel Decoration Methods
As for her favorite methods of apparel decoration, if she's decorating a shirt with just words or a simple image, she loves using vinyl. When it's applied correctly, it will last as long as your shirt does. If someone wants a full color graphic, she'll definitely use sublimation. It's bright and the ink adheres to the fibers, so you can't feel anything, unlike screen prints and vinyl. She also bleaches shirts. She says, "bleaching is great when you want a colored shirt, but you also want to use sublimation. There are so many methods and each shirt I bleach is unique."
Currently Susan's shop is mostly custom orders. She loves creating school spirit and fitness shirts. She wanted to try and streamline it so that she can sell things already made, but her customers are always asking for something customized!

April, owner of April T's and Creations



The Backstory Before the Business

April is 32 years old and lives in Brighton, TN. She has three amazing children who are her world and they are the reason she is who she is today. Her oldest daughter Sadie is fifteen. She had Sadie when she was seventeen and always said she would never be a "statistic " mom. April wanted her daughter to know that she was capable of doing anything she put her mind to and the sky's the limit .

April then started working in retail as a photo lab specialist making minimum wage and barely making it. She wanted more for her family. Within a year moved her way into the pharmacy and soon after went through sponsored pharmacy school. Soon after she took her board exams - and passed! April then became a certified pharmacy technician. She loved her job but it wasn't her dream. Her Dream has always been to own a creative business and her passion is to help people in the process.

But unfortunately sometimes you have to put your own dreams on hold for your family. She worked for ten years and then had her youngest daughter who is two now and was the last push she needed. She was April's N.I.C.U warrior and the true definition of strength. She taught April how to slow down, be present and be the mother her children deserved. Life is too short, so a few months after her youngest daughter was born, she decided to start her business, April T's and Creations, without a clue of what she was doing besides her experiments and research.

Custom T-Shirt Business Beginnings

When April first started she did custom vinyl with her cricut and a house iron. Then she moved up and bought a heat press. Then she researched sublimation and bought some transfers from someone. That's when she fell in love with sublimation and her journey really began. A few months after she got her heat press she purchased a sublimation printer. And then she discovered bleach dyeing and reverse tie-dye with fiber reactive dyes. Her passion was born and now bleach dyeing is currently her specialization. April loves to be creative - her t-shirts are her canvas.

Running a T-Shirt Shop Today

She is currently wholesaling to a couple of boutiques and blank apparel stores as well as doing custom work for people. April is finally doing what she loves and supporting her family in the process. She offers the advice to never give up on your dreams and never just settle because you are the change this world needs. She adds that kindness is free and you never know you may be the reason someone held on another day.

It's more than a t-shirt in her eyes - it is that mom's boost of confidence after finally spending some money on herself and then regretting it due to "mom guilt". For her, it's those small acts of kindness (free random gifts with positive affirmations) that make people feel important. And lastly, it is the unique and custom works of art that her customers wear with pride. April is beyond thankful for her small business and the people she has met along her journey.


Now Compose Yourself After That Touching Mom-ment
Go ahead and wipe your tears off from those heartwarming stories about mom's chasing their dreams (and their kids) without the drop of a hat! Then make sure to snag some top women's blank apparel styles so you are ready to spoil your favorite mom or to create some mom-approved merch today!
Leave a Comment
We take your privacy seriously and will not share or publish your email address.
This site is protected by reCAPTCHA and the Google Privacy Policy and Terms of Service apply.