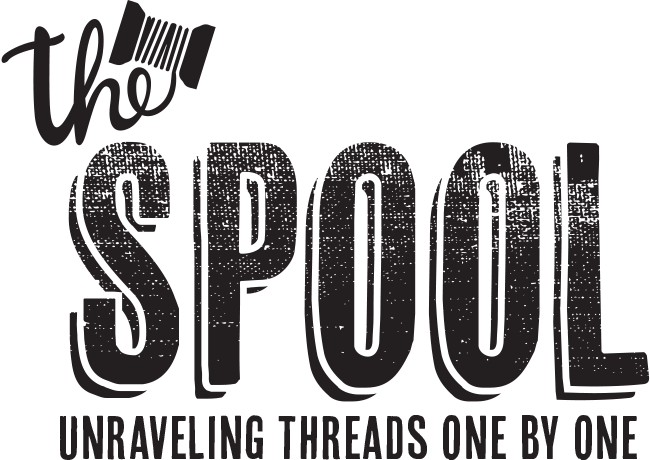 How to Paint on T-Shirts
By ShirtSpace | Nov 30, 2022 | Updated Nov 30, 2022
Watch out printing, because painting a t-shirt is another way to customize apparel through artistry and craftsmanship. Do you have a favorite t-shirt that you don't want to part with, but you're tired of the way it looks? Well, there's no need to get rid of it! T-shirt painting is the easiest way to give it a new lease on life. With just a few supplies and some time, you can transform an old t-shirt into a masterpiece. If you're interested in learning more about painting on a shirt, read on for our top tips.
Hero image source: LOGAN WEAVER
The Right Type Of T-shirt for Painting
One of the most important decisions you'll need to make when painting a t-shirt is choosing the right type of t-shirt material. While you can technically use any type, the best t-shirts for painting are white cotton t-shirts. This is because they provide a blank canvas for you to work with, and they're also less likely to bleed when you're painting on them.

Image source: Mediamodifier
When you try t-shirt painting on shirts with different colors, you'll likely find that the colors don't show up the way you want them to. This is because the colors of the shirt interferes with the paint colors. For example, if you have a yellow shirt and add blue paint to it, it may end up looking more green than blue. This is where a strong sense of color theory and complimentary colors comes in handy. If you don't want to worry about how the colors appear, going for a plain white tee is always a safe choice.
The Right Paint to Use on T-Shirts
When painting a t-shirt, you'll want to use fabric paint so that it does not bleed or come off in the wash. You can find this type of paint at most craft stores. If you have oil paint, spray paint, or acrylic paint, you can also use those, but you'll need to add a fabric medium to them, so they're compatible with fabric. Otherwise, you may be disappointed when your shirt painting efforts disappear in the wash.

Image source: Ruzanna with Getty Images
Choose Your Design for T-Shirt Painting
You can either freehand a design or create your own stencil when t-shirt painting. If you are using stencils, make sure to put a piece of cardboard inside the t-shirt to ensure no paint seeps through to the back of the t-shirt. Once in position, flatten the t-shirt and apply the stencil into place.

Image source: LOGAN WEAVER
Get Painting on a T-Shirt
Once you have your design all planned out, it is time to start the actual painting on a shirt. Use even strokes and take your time so that the paint does not bleed under the stencils (if you are using them). Allow the paint to dry completely before moving on to the next step.
Heat Set The T-Shirt Fabric Paint
Choosing the right t-shirts for painting is the most important step in ensuring your design lasts. However, even with the right t-shirts and paint, you'll need to heat set the paint so that it doesn't crack or peel over time. The best way to do this is by using an iron. All you need to do is place a piece of cotton fabric over your design and iron it on medium heat for about 3 minutes. Once you are done, allow the shirt to cool completely, and then feel free to wash it according to the fabric care symbols that appear on the neck tag or inside label.

ComfortWash by Hanes GDH450 Hoodie pictured
Your Custom, Hand-Painted T-Shirt
Painting on a t-shirt is a great way to show off your personality and style. From choosing the right t-shirts for painting to heat setting the paint, there are a few steps you need to follow to ensure your design lasts. Painting t-shirts is a skill that can be refined over time. But with these tips, you'll be well on your way to creating a one-of-a-kind t-shirt that you can enjoy for years to come. Have you ever painted on shirts before? Give us your tips and tricks for painting a t-shirt in the comments below!


Leave a Comment
We take your privacy seriously and will not share or publish your email address.
This site is protected by reCAPTCHA and the Google Privacy Policy and Terms of Service apply.