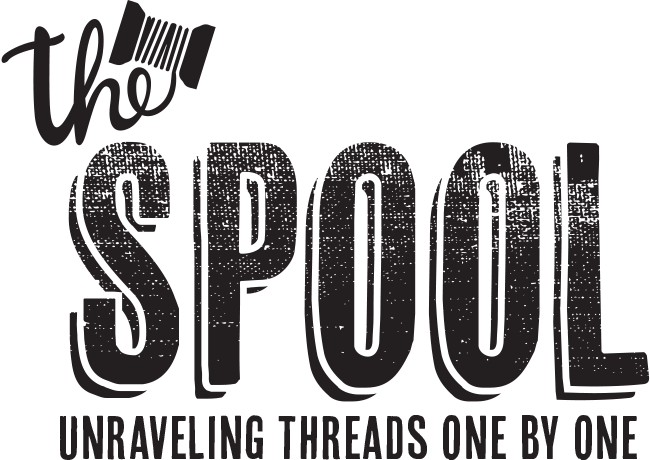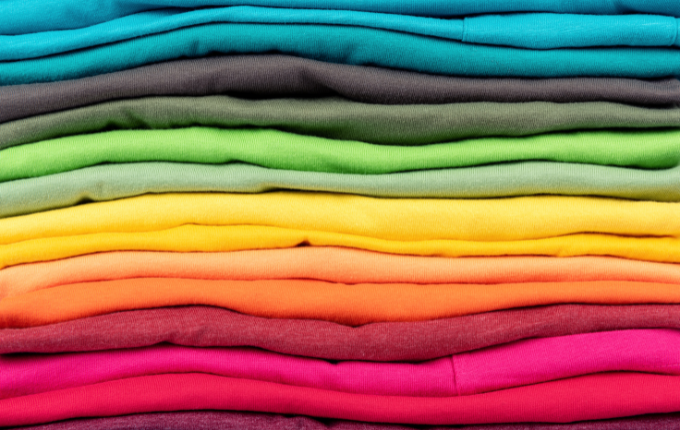 Types of T-Shirt Materials
By ShirtSpace | Jul 21, 2022 | Updated Jul 21, 2022
When it comes to different types of t-shirt material, the t-shirt world is quite vast, it was invented in 1898 after all! Therefore, there have been many years to try to master all the different shirt material types. So it is no surprise that the "perfect" shirt material is subjective amongst its consumers. Depending on what you need your t-shirt for will help determine what the best t-shirt material for you is. No matter if you are in the search for t-shirts for sublimation, HTV, screen printing, or outfitting a kid's summer camp, ShirtSpace is sure to have what you are looking for. This guide will help you determine which t-shirt will satisfy your needs.
Image Hero Source: HomePixel
The Best Materials To Make A Good-Quality Custom T-Shirt
Cotton
The most common t-shirt material is cotton. But as you'll soon learn, not all cotton is created equally, and much of the quality depends on the crop harvest and the manufacturing and production process.
Image Source: BAEPnFTYOks
Still, combed cotton is a superior form of cotton and its main feature is that it has longer, straighter strands, which result in stronger, softer, and smoother weaves on your t-shirt. The best quality of cotton for a t-shirt is a combination of combed and ringspun cotton; however, as mentioned above, this can be subjective as cotton and all fabrics are not created equal! Let us know in the comments below what your favorite cotton shirt material is!
Polyester
Next comes polyester, which is one of the very common shirt material types. Because this fabric maintains its shape and resists shrinking and wrinkling, you'll often find it mixed with some percentage of cotton — so a wearer can experience the benefits of both!
Polyester is a synthetic fiber and a by-product of petroleum and a few other compounds. The result? Impressive. This blend is usually both water- and wind-resistant, which makes it the perfect fabric for performance and outdoor clothing, including jackets and coats.
To learn more about all things polyester, check out our guide to polyester, the moisture-wicking fabric.
When polyester is blended with cotton, polyester helps reinforce cotton's natural properties while making the end result in a multi-functional fabrication that's easy to wash and wear while also being soft!
Jersey
Also, synthetically crafted, jersey material is soft, fluid, cool to the touch, and flexible.
It's made from cotton and is quite comfortable, so you'll often find jersey blends featured in cardigans and sweaters, hats and beanies, and t-shirts. Clothing crafted from jersey material is lightweight and breathable.
Jersey blends hold their shape well even after several washes but are prone to shrinking. Cotton jerseys can withstand ironing heat, unlike polyester, but require a cold wash cycle, so they don't bleed or shrink.
Pima Cotton
This is pretty much the highest quality of cotton you can find. Also known as "supima" cotton, pima cotton is an extra-long fiber cotton grown in the U.S., Australia, and South America.
Image Source: Buzya_Kalapkina
These fibers also happen to be superior in strength and durability, a notable difference from Egyptian cotton. As a result, clothing from pima cotton lasts longer and is well worth the price tag.
Rayon
If you've ever worn soft, silky scarves or beautiful, flowing shirts, the fabric is most likely rayon. This is a natural fabric that feels more like nylon, but can also imitate the properties of silk.
See how beautifully this fabric hangs and drapes without looking too baggy?
T-shirts that are of "modal" fabric are essentially a variant of rayon, but are specifically made using the pulp of beech wood trees. That's why this fabric drapes so well and resists shrinking. However, as a delicate fabric, rayon is prone to pilling, so all fabrics should be naturally air-dried.
A Quick Checklist To Ensure You're Buying a Quality T-Shirt
Now that you know more about the fabric types you typically see in t-shirts, let's boil everything down into an easy-to-recall checklist.
Remember: just because a t-shirt is soft to the touch doesn't make it high-quality. There are plenty of t-shirts that feel soft at first because the retailer has added lots of starch. Run it through a couple of washes, and its true quality reveals itself as the t-shirt loses its softness and starts to feel rough.
With that in mind, here's a handy checklist to use when trying to find out if your t-shirt is high-quality or not:
Touch: Does your t-shirt feel natural or does it feel sort of like plastic? Trust the touch as a first checkpoint because this can tell you a lot

Label check: This is useful for learning more about blend type. Additionally, some manufacturers may also include thread count

Wrinkle test: Natural, high-quality fabrics should not maintain a wrinkle when dry. If you crumple a part of the t-shirt in your hand and the fabric retains the wrinkle, it's probably lower quality. However, a t-shirt with no wrinkles will be mostly all synthetic, so try to find a balance between the two

Transparency: Yes, you want lightweight and soft fabrics but not see-through ones, right? That's an indicator of low-grade construction made using cheap materials. Hold your t-shirt up to the light — if it's too transparent, that means the weave is not dense enough and is likely to quickly lose shape.

Hemlines: When you inspect the quality of construction on a hemline, this will likely tell you what you need to know about the stitching and overall construction. To assess the hemlines, lay the t-shirt flat and look for any loose threads and areas where the stitching appears uneven. Pay particular attention to the collar, sleeves, and lower hem

Patterns: If your t-shirt includes a graphic pattern on it, check to make sure that the pattern matches at the seams and has continuity. Oftentimes, low-quality t-shirts use alternate, mismatching pieces or scraps along the seams.
Your best bet is to opt for a high-quality, soft shirt from the get-go, but what if you've already purchased the shirt, and it's far from soft? What's causing
What Is The Best Fabric For Custom T-Shirt Printing
Now that we have discussed different types of t-shirt material, let's discuss which fabrics are best for which apparel decoration method. It is very important to know what materials and processes you will be using, and this will determine the best fabric for t-shirts for you. Different fabrics will react differently to different elements within the apparel decoration processes. For example, if you are going to use heat, then you need to make sure that the t-shirt material you are using can handle high temperatures.
Image Source: sirylok
What Kind Of T-Shirt Fabric Is Good For Sublimation Printing?
Sublimation printing is one of the decoration methods with the most strict rules with fabrication. Are you wondering what sublimation printing is? Well, you are in luck, we are going to fill you in as well as explain which fabric is best for sublimation you should use to ensure the best design results.
In short, sublimation printing is a technique where a special printer uses special ink and prints your desired design on transfer paper. Then the transfer paper is used to transfer the design onto the shirt by a heat press, turning the ink into a gas, opening the pores of the fabric and then the design turns back into a solid and becomes a part of the fabric.
Since the sublimation printing process is basically a science experiment, t-shirt fabrication is extremely important in the success when using this method. This process only works on polyester fabric. 100% polyester shirts in white are the most popular and most successful. However, you can use blends as long as there is at least 65% polyester fabric within the shirt. If you want to experiment with this process, you can use any light color shirt that dark ink will show up on and play with the different blends of polyester for different results. We always suggest doing a test when experimenting before working on large productions.
What Is The Best T-Shirt Material For Embroidery?
Embroidery is one of the oldest decorating methods that is making its comeback! With this decoration method on the rise, it is essential to know what materials are best to embroider on. Embroidery is a very diverse method as you can create your designs on all sorts of materials. From heavyweight t-shirts to totes and bags, to hats and more. The main thing you need to know about the best material for embroidery is that it must be able to withstand the process. The heavier the material, the better when talking about using a needle and threads!
Which T-Shirt Material is Right For You?
Now that we have gone over the most popular fabrication options, which one will you choose? Each blend is unique, just like the consumer. It is essential that you understand what each fabrication has to offer, as there is something for everyone and every project. Let us know in the comments below which t-shirt blend and fabric is your favorite! We love to hear from you!
Leave a Comment
We take your privacy seriously and will not share or publish your email address.
This site is protected by reCAPTCHA and the Google Privacy Policy and Terms of Service apply.